Melissa Villaseñor hilariously called out the Oscars with her "White Male Rage" songs on SNL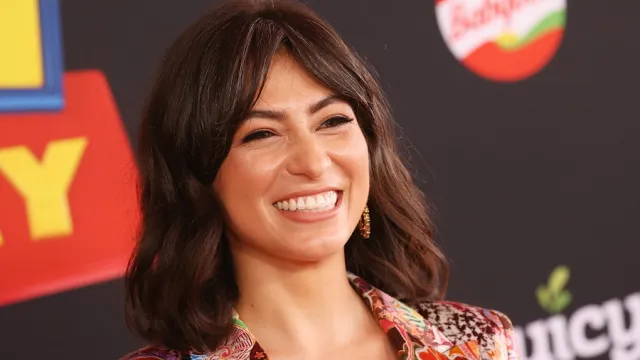 If you have yet to see any of the films nominated for the most Oscars this year—Joker, The Irishman, 1917, Once Upon A Time In Hollywood, etc.—then let Saturday Night Live's Melissa Villaseñor fill you in on what you're missing. Basically, all the films that earned a Best Picture, Best Actor, and/or Best Director nomination this year are a product of, well, white male rage.
Villaseñor stopped by SNL's Weekend Update on Saturday, January 25th to perform her "original Oscar songs," which, she joked, earned her several Best Original Song nominations at the upcoming Academy Awards, which will take place on February 9th.
And uh, girl spits some truth.
She provides a basic summary for each flick and explains what they all have in common and why they were nominated. Hint: "White male rage, white male rage, white male rage" has a lot to do with it.
That Greta Gerwig reference? We felt that.
We know she was kidding before, but TBH, can we citizens nominate Melissa Villaseñor in the Best Original Song category? false
Apologies to all you Colin Josts out there who watch Joker while working out and binged the full three-hour Irishman while spending Christmas alone.
You're allowed to do both, obviously. But just keep in mind that you may like these films because, as a society, we've been taught to admire and respect films that revolve around, you guessed it, white male rage! White male rage! White…male…RAGE!
Give Villaseñor the trophy she deserves.