Melissa McCarthy's Lip Sync Battle needs to be seen to be believed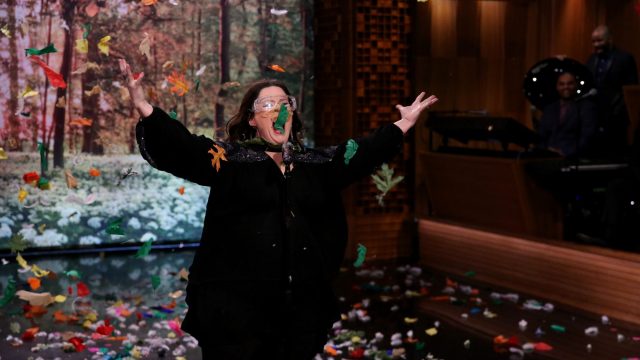 We should have known that Melissa McCarthy would pull out all the stops when it comes to facing off against Jimmy Fallon in a couple rounds of the classic Lip Sync Battle. The two battled it out on The Tonight Show Monday evening, and while Jimmy made a valiant effort with songs like "Pillowtalk" by Zayn, Melissa McCarthy's Lip Sync Battle completely blew him away with her over-the-top cover of "Colors of the Wind."
https://www.youtube.com/watch?v=saOHKFWW3tU
"I'm obviously going to close with a song from the Pocahontas soundtrack," Melissa said after putting on some protective goggles.
You may think goggles aren't necessary for lip syncing, but when you go all out like Melissa, they're pretty important. As the actress mouthed along to the epic lyrics, she was bombarded with glitter, leaves, stuffed animals, and various other "colors" of the wind, making for a bold and elegant (sometimes) performance.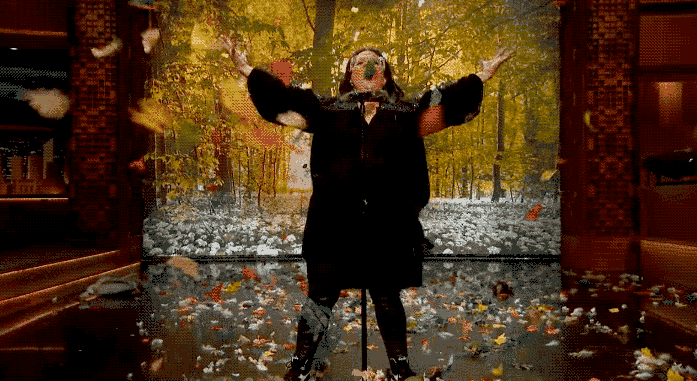 We can safely say Melissa McCarthy's Lip Sync Battle was the most epic performance we've ever seen on the show. Even Jimmy himself was astounded that Melissa was able to pull off such an elaborate rendition! However, we're not surprised. If you challenge the comedy queen to a fight, you better expect the totally unexpected — and you better grab a broom, because things are going to get a little messy.