Melissa McCarthy went from Sean Spicer to another nearly unrecognizable role
Melissa McCarthy is a full-on acting chameleon. In one month's time, McCarthy went from Sean Spicer to another unrecognizable role. See what we're talking about below!
February has been like one giant costume change for the former Gilmore Girls actress. She appeared on Saturday Night Live as a male politician and then transformed into a character for her new film that has us doing a double take.
To kick off her Hollywood transformations, McCarthy dressed as Press Secretary Sean Spicer on Saturday Night Live. She really nailed the look and made us laugh in the process.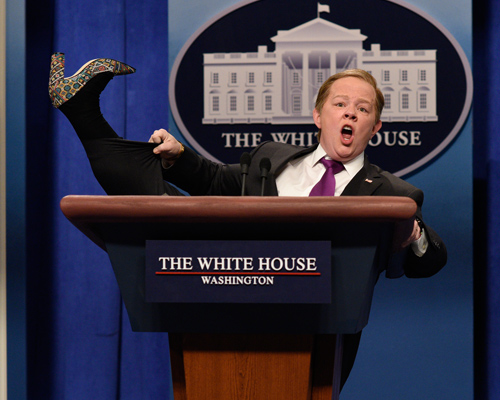 It's like the 46-year-old actress was born to be a different person every day.
Her most recent costume change, however, has us SO impressed with her acting skills. On Tuesday, McCarthy was spotted in New York City filming her new movie, Can You Ever Forgive Me? and she's like a whole different person.
Okay, we understand that dressing up is a large part of acting, but do you recognize The Heat actress here? We barely do!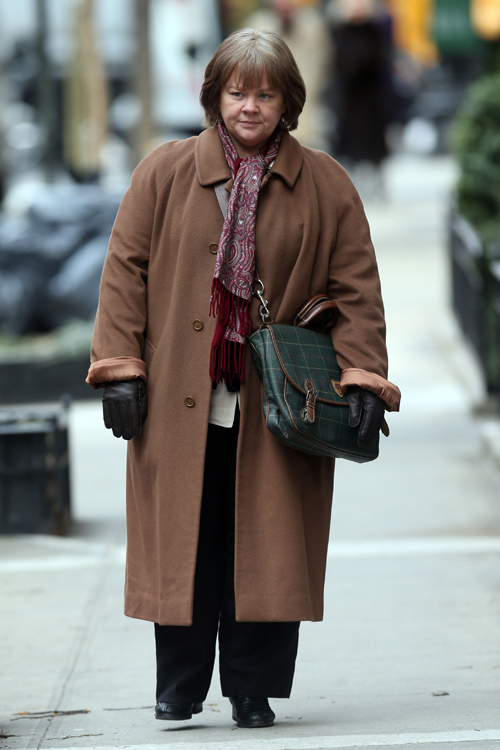 In the movie, McCarthy plays Israel Lee, who made her living writing profiles of actresses and Hollywood high rollers in the '70s and '80s.
Can You Ever Forgive Me? is the story of how Israel turned to deception and forgery by writing "letters" from dead writers and actors.
When the former bestselling biographer starts raising suspicions with her actions, she steals from library archives and sells those letters, with help from her pal Jack. The film will show what happened in 1993 when Israel pled guilty to her actions and was later convicted.
As you can see, McCarthy is totally owning the retro style of the character. She's just the best, so we know she's going to rock at this role. Plus, she'll probably make us laugh along the way as well.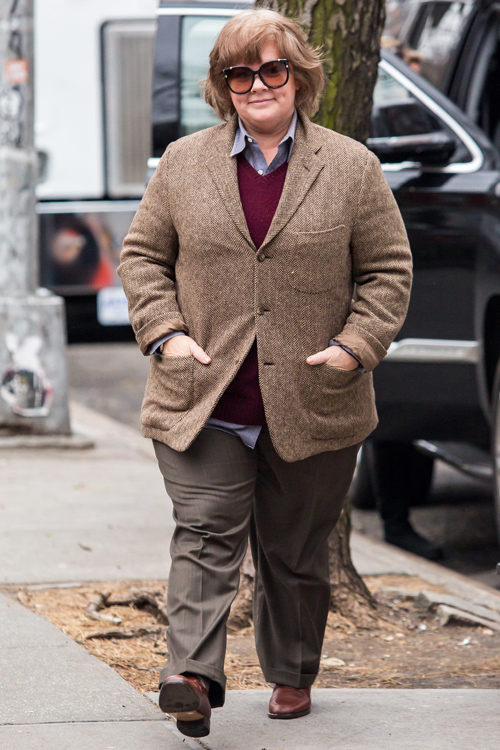 Are you ready to see McCarthy in her new role? It hits theaters in 2018.