Melissa McCarthy is currently riding her "SNL" press podium through the streets of NYC in the name of comedy
Melissa McCarthy is one of the funniest comedians of our time. Between her film career and her TV work she's constantly busy. This weekend she's hosting Saturday Night Live and it seems like she'll be reprising her role as Press Secretary Sean Spicer.
And how do we know this? Because Melissa McCarthy is riding her Sean Spicer podium throughout NYC. As in right now. Somehow, we love her even more.
Between her film career (Bridesmaids, Ghostbusters) and her TV work (you knew we were going to mention Gilmore Girls at some point), Melissa McCarthy has become pretty much one of our favorite people. And recently, she's been making guest appearances on Saturday Night Live as Press Secretary Sean Spicer. This week she's hosting the show and after the week Sean Spicer has had, it's not shocking that she'll be appearing in the role again.
And now we seem to have confirmation of that fact because she was recently seen rolling around the press podium on the streets of NYC. Yes, this is totally a real thing that is happening because of course plenty of people have been sharing the videos and images all over social media.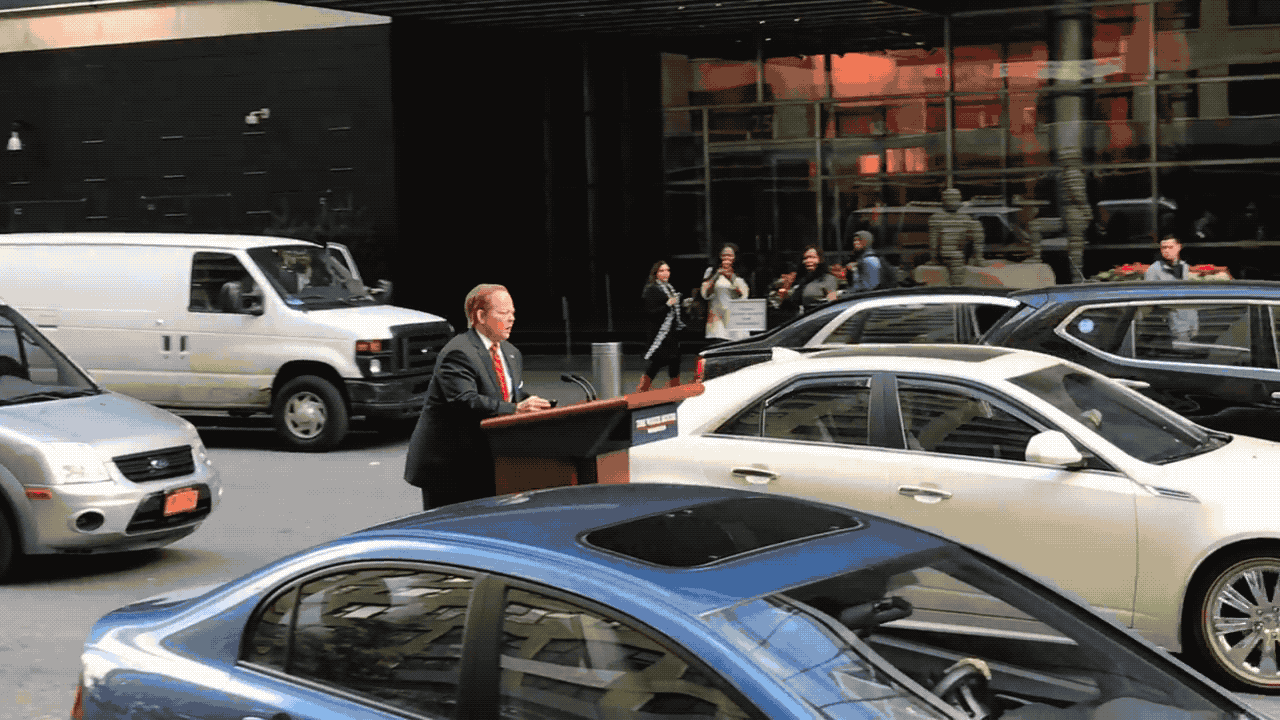 And it totally looks like she's filming something for SNL even though we'd love her to just be riding this around for no reason at all.
You can watch the full video from a fan on the street here:
https://www.youtube.com/watch?v=fSaL93cdaO4?feature=oembed
Can you read her lips? Guess we'll just have to tune into Saturday Night Live on Saturday night to see exactly what our queen Melissa McCarthy is saying here. Whatever it is, it's gonna be good.