This is not a drill: Melissa McCarthy is OFFICIALLY coming back for "Gilmore Girls"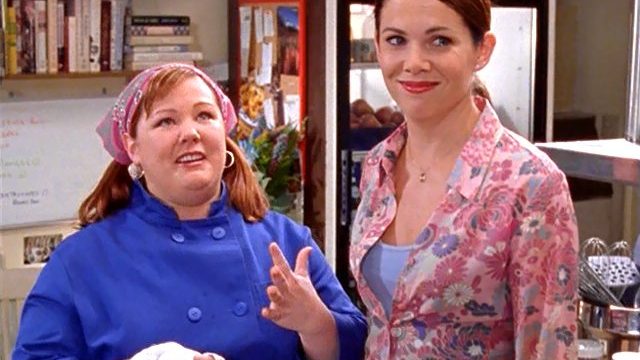 Take a deep breath, because you're about to start screaming. Melissa McCarthy is coming back for the Gilmore Girls revival on Netflix.
AHHHHHHHHHHHHHH x infinity.
Stopping by The Ellen DeGeneres Show (for the episode that will air Friday afternoon), McCarthy made the big announcement. Sookie St. James will be back in the kitchen after all.
"We could not get those schedules to work, there was this whole thing," McCarthy explains, talking about the fact that there was this whole back-and-forth about whether or not McCarthy had even been asked to reprise her role in the first place, let alone find time to do it. "Literally about an hour and a half ago we figure out that I am going to go back and do it."
We can now cross McCarthy's name off the list of those who need to return for the revival, and she is literally the LAST name on the list. She was the last hold out for the show, and guys, there was real worry that she wasn't going to reprise her role whatsoever. That would have been a sad, sad day in Stars Hollow.
McCarthy offered up no details about her appearance on the show, other than the fact that it's happening. "They're going to squeeze me in to do it," she explains, and from that, it sounds like she'll be returning back for a simple quick cameo, and that's it. But listen, that is good enough for us.
Any last words about Sookie's grand return?
"[The episodes] are going to be amazing," McCarthy gushes, and oh god, are you crying? Are we all crying? Is this the best thing to happen to us since the Gilmore Girls revival was announced in the first place? Probably.