Melissa McCarthy has the saddest news about the "Gilmore Girls" revival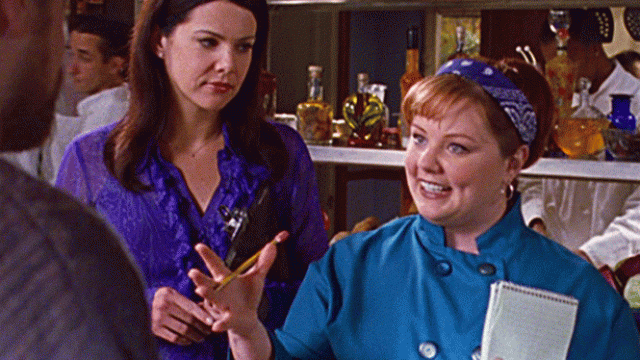 When Gilmore Girls comes back to us with four brand new episodes on Netflix, one beautiful, smiling face will be noticeably missing. Where it stands right now (and this could change at literally any second), Melissa McCarthy will not be returning back to Stars Hollow. The MIA Sookie ~feels~ will be real, and we'll all get through this together.
McCarthy hasn't commented much on her absence, save for one very vague and semi-cryptic tweet about the show's return, but now she's speaking out about the show. And don't worry! There's no Sookie/Lorelai bad blood here. The Emmy-winning funny lady explains that there was simply some miscommunication between her and the show, and the timing was simply off.
"I didn't actually get asked to do it," McCarthy explained to E! News, "But I think [showrunner Amy Sherman-Palladino] thought I was busy, and then by the time it did come up, then I actually was."
It's also worth noting that when directly asked if McCarthy would be back, she states that she doesn't "think" she will be. That's not a definitive yes or no, so let's keep the Sookie hope alive for a few more days, okay? Because with the right timing, McCarthy would 100% step back into the role.
"I'm actually thrilled that it's happening," she says. "I loved that show, and I think the fans for that show are super loyal and great and I will watch every single one of them…. [the show] was seven years of my life and it was really great. I was proud of that show."
Even though McCarthy's return is still a "no," stay tuned. It might not be a no forever.