In her new memoir, Mel B opens up about attempting suicide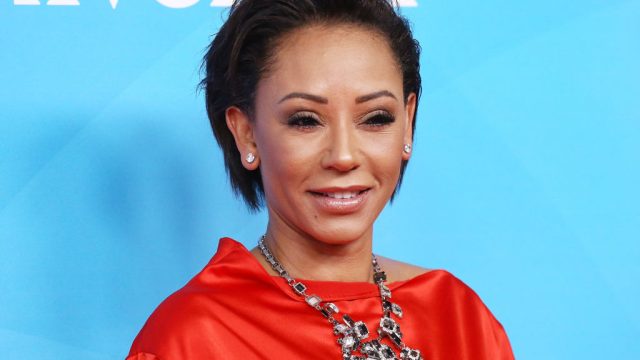 Suffering from mental health issues is something that so many people have to deal with in their daily lives—even former Spice Girls. In her new memoir, Melanie Brown—aka Mel B—revealed that she attempted suicide back in 2014, and her story is harrowing.
In an excerpt shared by The Sun from her memoir Brutally Honest, Brown goes into detail about when she took almost 200 aspirin pills; at the time, she was still married to ex-husband Stephen Belafonte, who she's since said was abusive to her in many ways. She writes in the book about how she decided to take the pills, and reveals that she even wrote a letter saying that her daughters should be sent to live with her mother after she was gone.
"I felt ugly and detested by the very man who once promised to love and protect me, my husband and manager Stephen," Brown wrote. "A man who after 10 years of marriage now had a library of sex tapes that could—as we both well knew—ruin my career and destroy my family."
But then, as she took the last of the pills, Brown realized that she wanted to live. She writes:
"Suicide was not the answer. I had to make my life count. I had to get to a hospital. I had to get those pills out of my stomach before anything happened. My head was spinning. All I thought was that I needed to get out of the room but for some reason the door was jammed. I can't clearly remember what happened next but I remember throwing myself at the door, crashing my full weight against it. Those bruises on my face and shoulder everyone saw at The X Factor final three days later—most of them were caused by those moments trapped in that doorway. I can't remember the pain but I can still remember the fear, panic, and absolute confusion in my head. Then everything started to go black and I collapsed to my knees. I could feel the life in me starting to drain away."
Brown says that her oldest daughter, Phoenix, was "distraught, devastated, angry" when she found her mom. Even though Mel B ended up in the ICU,  she was back on stage on The X-Factor just a few days later, where she chose to make a statement against Belafonte by not wearing her wedding ring.
It's horrifying to hear what Brown went through, but good to know that she ultimately chose to live. Depression is something that millions of people live with and it's so powerful to hear these stories.