Meghan Trainor pulls a Jennifer Lawrence and falls on the "Tonight Show"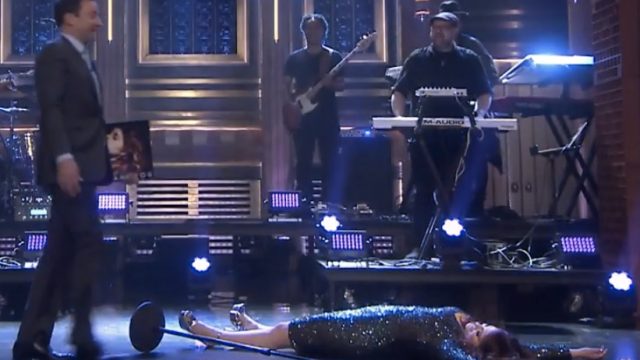 Oof, there's no graceful way to fall, but Meghan Trainor handled it like a champ when she accidentally tripped over her extremely high heels last night on The Tonight Show. Just as Meghan finished performing an incredible rendition of "Me Too," she attempted to grab the microphone . . . but instead stumbled to the floor in a way that would make Jennifer Lawrence, queen of public falls, proud.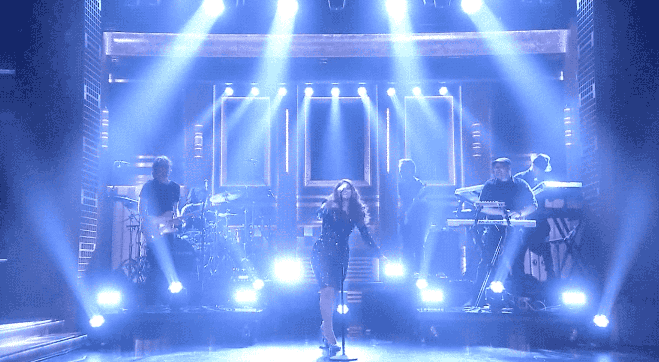 If you fall to the floor, you have two options. One, get back up quickly and pretend it never happened, or two, accept your fate and stay there. Guess which one Meghan Trainor chose?
And that's totally okay, because like a true gentleman, Jimmy Fallon joined her on the ground and together they shared a moment.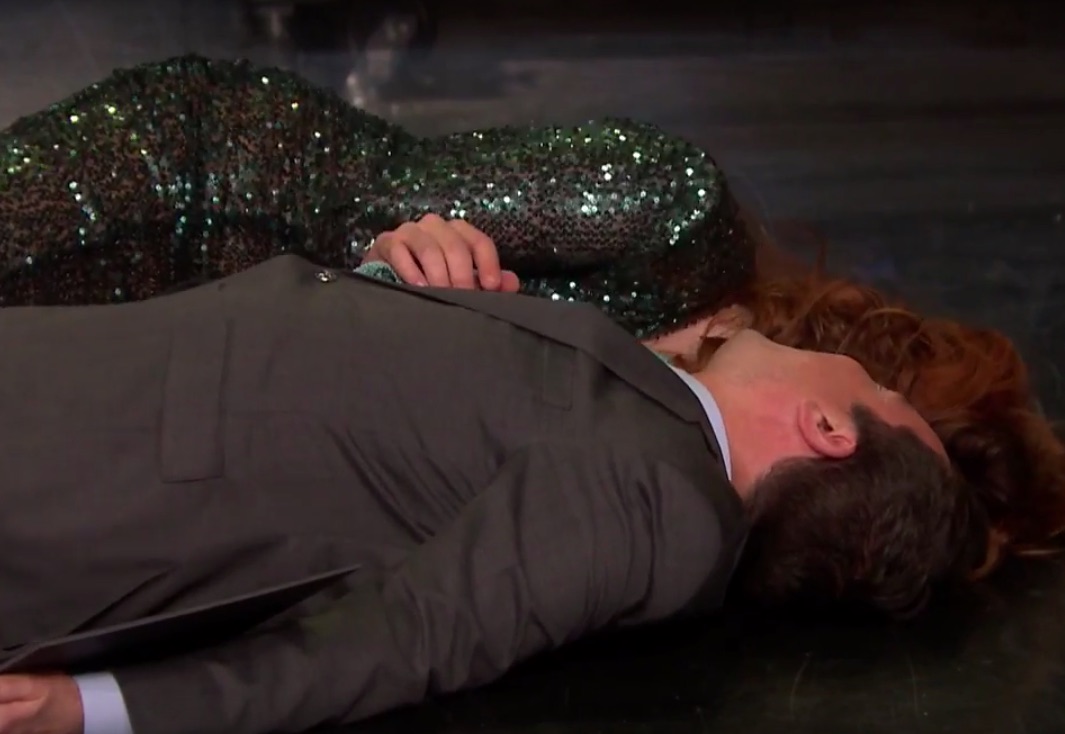 Meghan was a great sport about the whole ordeal. She even tweeted about it after the show when fans were wondering if she was okay: false
This performance comes after a whole bunch of controversy surrounding the music video for "Me Too." On Tuesday, the singer took down the music video from YouTube, only to reupload it the next day claiming the first video had been digitally altered to slim her body.
We're happy it all worked out, because Meghan looks fly just as she is — even if her shoes are a little bit dangerous. Watch the full performance below! https://www.youtube.com/watch?v=