Meghan Markle's wedding dress from "Suits" is royally perfect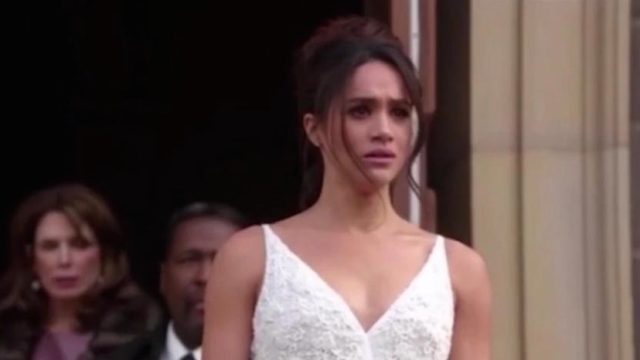 The midseason premiere of Suits hit USA Network last week, and while we always love catching up with the latest drama at Pearson, Specter & Litt (aka the world's most dysfunctional law firm), we love it even more now that our favorite paralegal-turned-lawyer is dating Prince Harry IRL. There are even rumors that Meghan Markle, who plays the sassy and brilliant Rachel Zane, might become Britain's first American princess!
Reality check: Meghan and Harry haven't even been dating a year yet, so we doubt they're planning a royal wedding anytime soon. But considering that Prince Harry broke royal precedent by issuing a statement about his relationship with Markle and just recently whisked her off on the most romantic holiday we've ever heard of, it's not totally out of the realm of possibility. They just seem like a perfect match. Meghan is already hanging out with the Duchess of Cambridge and Princess Charlotte. (Color us jealous.) And as a global ambassador for World Vision, Meghan definitely seems like princess material herself.
All she needs is the right royal wedding gown!
Thanks to her role on Suits, we've gotten a glimpse of Meghan Markle in bridal white and she looks regal from head to toe.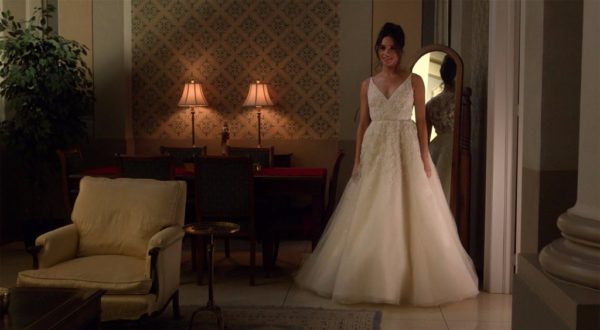 All that tulle! This is a serious Cinderella dress. And in case you've forgotten, Cinderella marries a prince.
The dress is from wedding dress designer Anne Barge's Spring 2016 collection and is called the Versailles gown.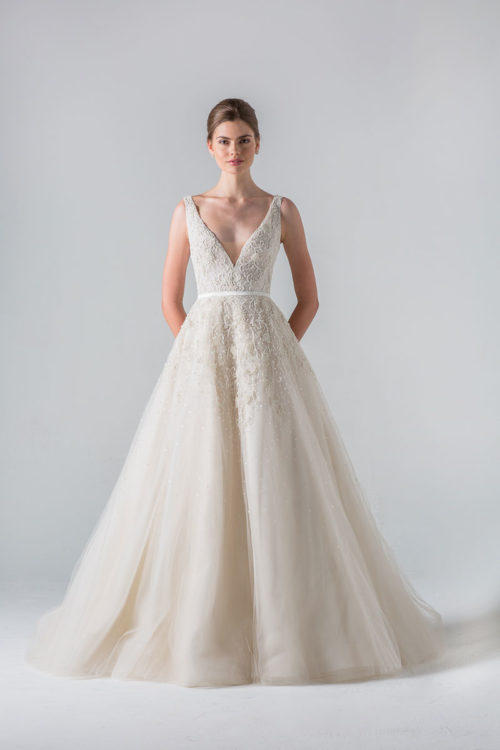 With its sheer lace and intricate beading, the back of the gown is just as gorgeous as the front…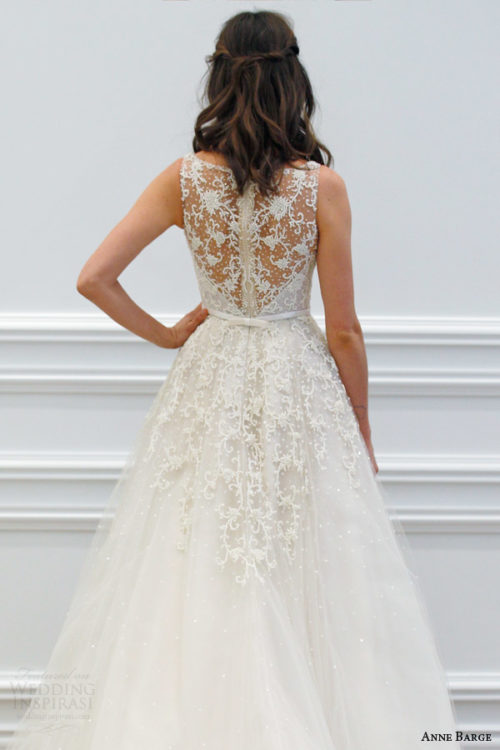 TBH the v-neckline and lace detailing are giving us serious Kate Middleton bridal vibes.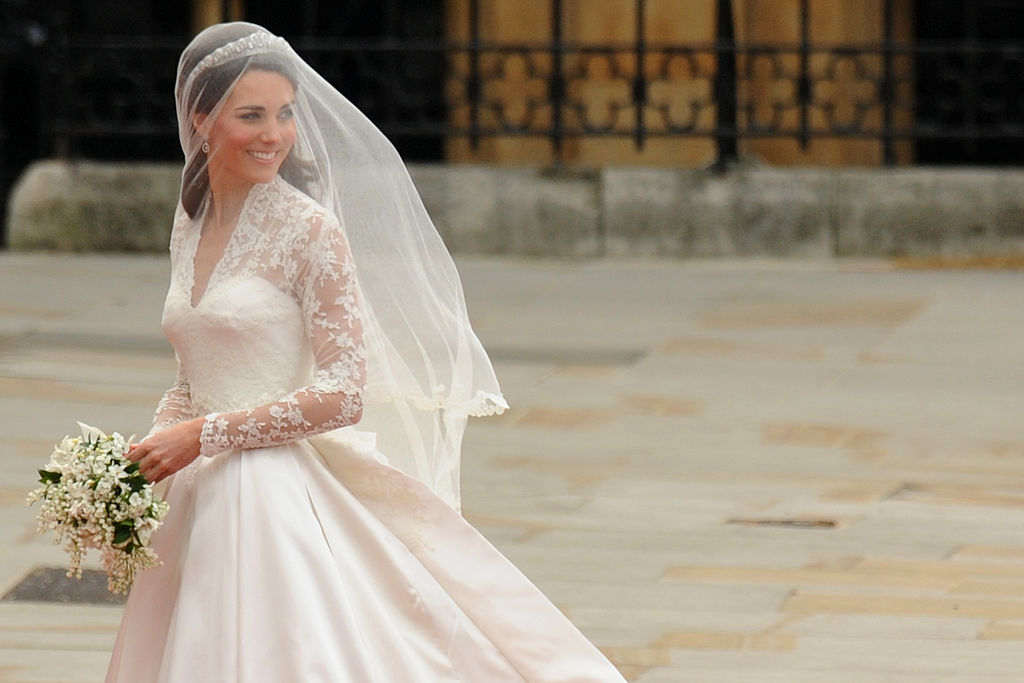 The main difference between the these two gowns is obviously the length of the sleeves. Traditionally, royal bridal gowns are on the modest side. Long sleeves and no exposed shoulders have pretty much been the rule.
But in 2010, Crown Princess Victoria of Sweden broke with this tradition and chose a gorgeous satin wedding dress with short sleeves and a semi-off-the-shoulders rounded collar. This was a major change in princessy bridal attire.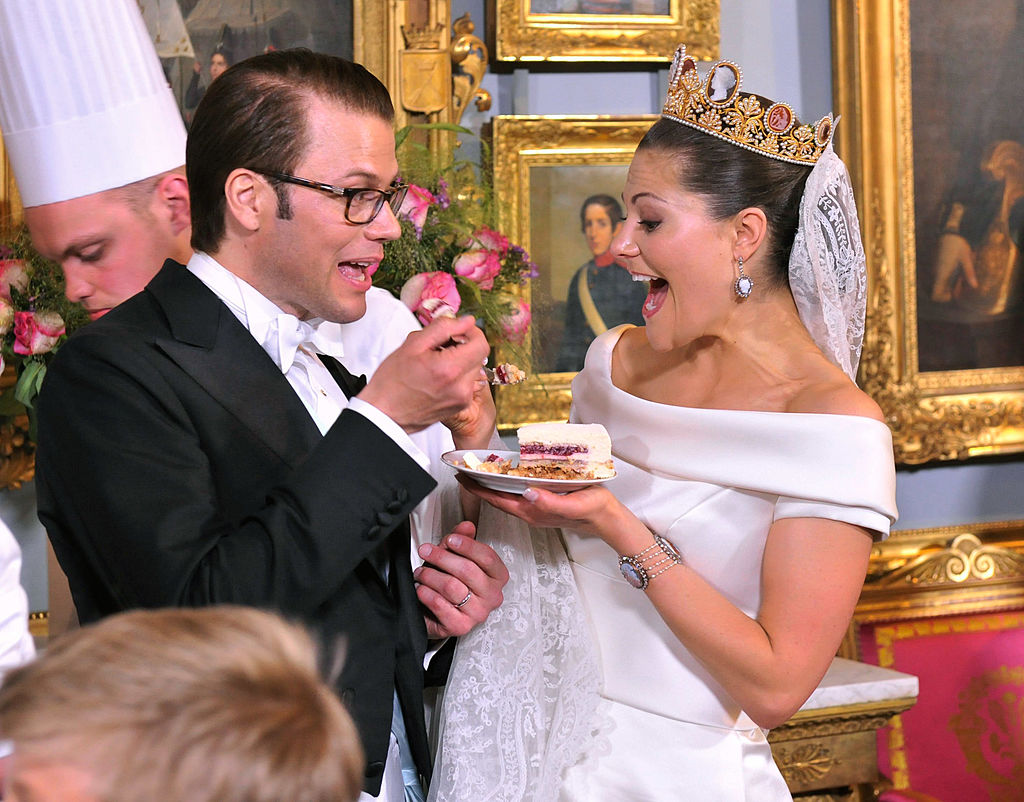 We think Meghan's gown from Suits is lovely combo of these two royal looks. Unfortunately, her TV wedding didn't have a happy ending. *sniffle*
But something gives us a feeling this won't be the last time we see Meghan Markle rock a wedding dress. Just saying.