Here's how you can rock Meghan Markle's chic polka-dot princess vibe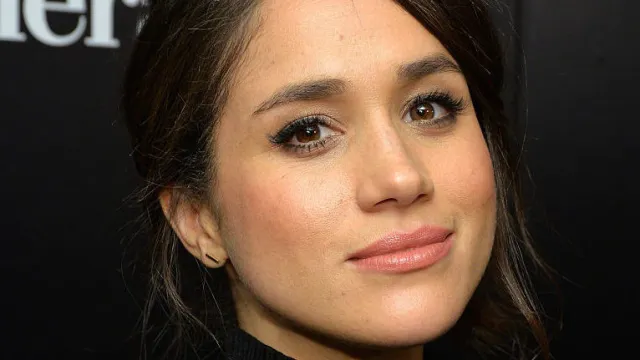 Yesterday, while we were busy binge-watching Netflix (a perfectly legit weekend pursuit), Meghan Markle made what many people are saying is the next big public step in becoming a princess. Prince Harry participated in a charity polo event in England, and Meghan Markle turned up looking like royalty herself to cheer him on.
On the surface, this might not seem like a big deal. Everyone knows Meghan and Harry are dating. It's not like it's a huge secret. However, this was the couple's first official public appearance together. Which, in royal terms, is basically being Instagram official, since members of the royal family don't have personal IG accounts.
Imagine if they did, though. Omg.
The event itself was the first day of the Audi Polo Challenge at Coworth Park Polo Club in Ascot, England. Also a big deal. Ginormous. The game was a fundraiser for Prince Harry's charities Sentebale and Wellchild, and loads of VIPs turned up, including Eddie Redmayne, Tom Hardy and Matt Smith.
Attending fancy polo matches is definitely a tradition for royal girlfriends and wives. The first ever newspaper photograph of Princess Diana was taken at one of Prince Charles's polo games, and we've all seen Kate Middleton cheering Prince William on while he plays. So it's no surprise that Meghan Markle looked like a gorgeous princess at yesterday's event. She wore a navy blue Antonio Berardi double-breasted sleeveless dress with a high-low hemline and a white Aritzia Babaton Keith blazer. But it was her handbag that had us swooning!
Meghan's bag was a small clutch, much like the ones we always see Princess Kate carrying. (Coincidence? We think not.) Even though it was tiny, its whimsical black and white polka dot pattern made it the focal point of Meghan's ensemble. You can see pictures of the adorable bag here.
We just love this look. We love it so much that we're ready to rock a polka dot princess look ourselves! So we've found a nice selection of similar bags that don't carry royal price tags:
Betsey Johnson's Dots Enough Shoulder Bag/Clutch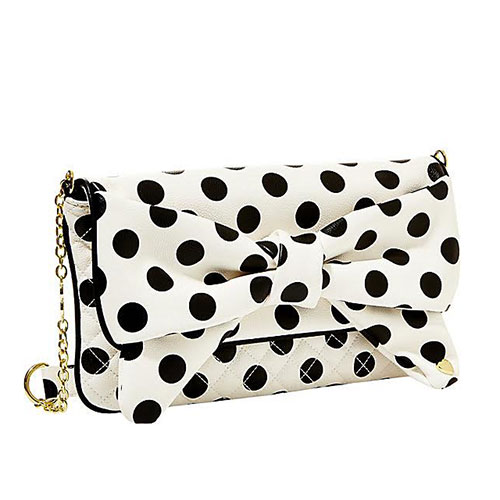 Get it here for $65.00
Ally Polkadot Oversize Clutch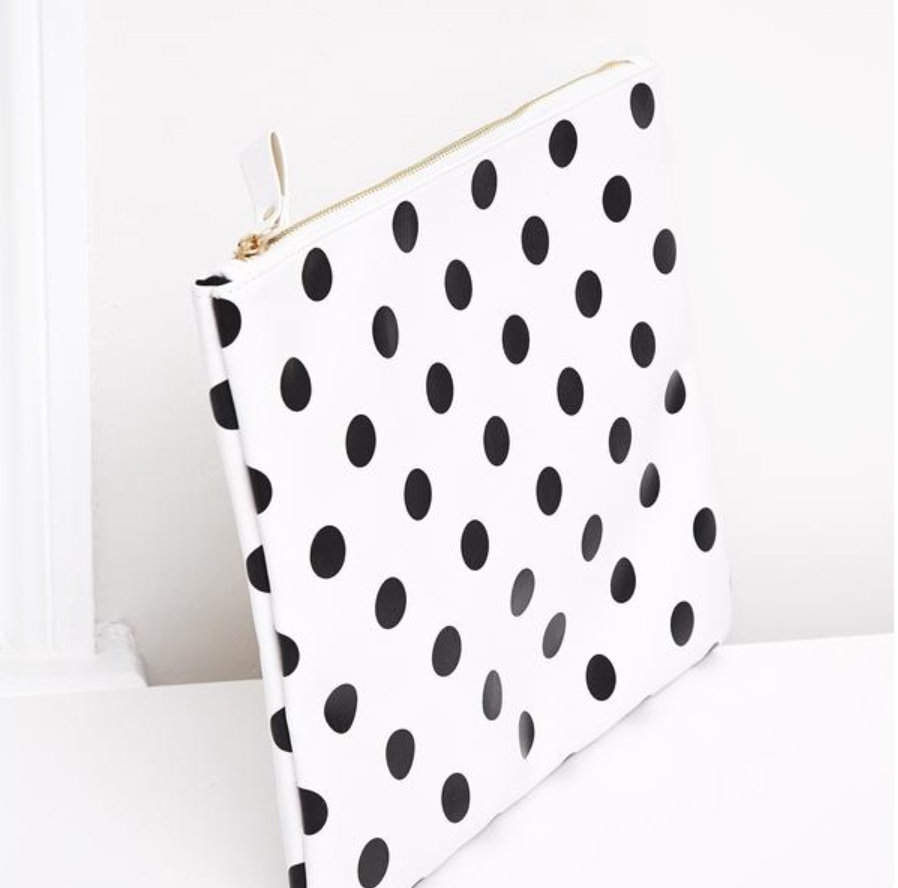 Get it here for $35.00
JennyGirlDesigns Black and White Polka Dot Handbag Clutch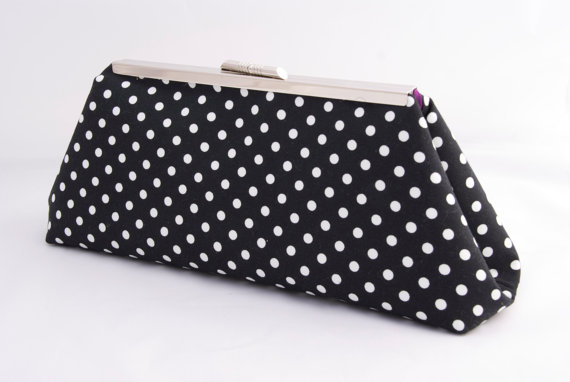 Get it here for $38.00
Lola Ramona Ivory & Black Dotted Mindy Handbag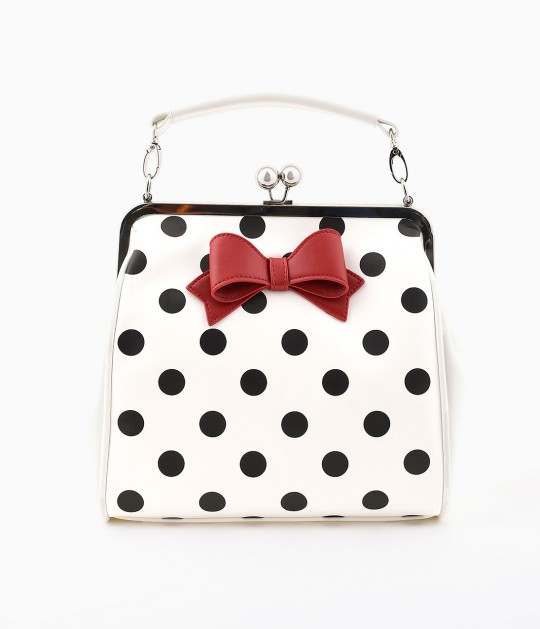 Get it here for $68.00
Collective Designs – Patent Leather Polka Dot Clutch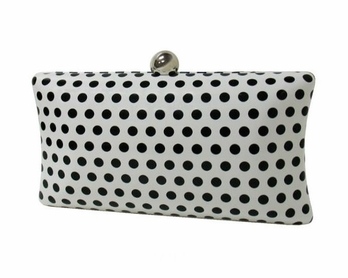 Get it here for $35.00
StacyLavelleDesigns Polka Dots Cotton Clutch Purse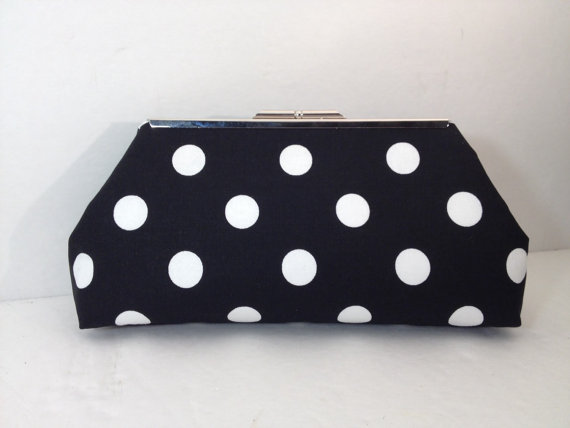 Get it here for $28.00
Day 2 of the Audi Polo Challenge is happening today, so we're preparing ourselves for more royal handbag envy!
Save