Meghan Markle's nephew is creating "Markle's Sparkle," a strain of weed for the royal wedding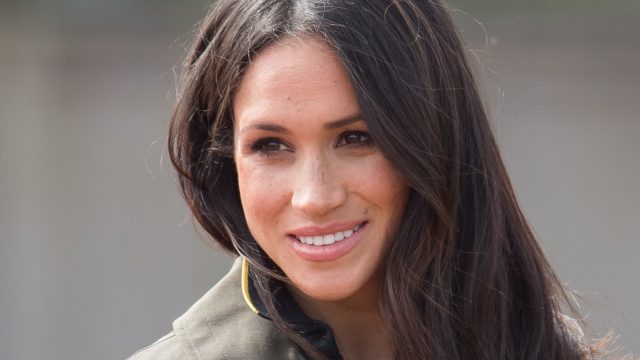 Guys, keep this low and out of the Queen of England's earshot. Word on the street is that Meghan Markle's nephew is developing a strain of weed in celebration of the royal wedding. Markle's nephew, Tyler Dooley, calls himself a "pioneer" in the legal pot industry, according to The Daily Mail. In fact, the Oregon native is currently in the early stages of crafting a hybrid and potent cannabis strain in honor of his Aunt Meghan's upcoming wedding. Dooley plans on calling it "Markle's Sparkle."
Dooley admitted to the Mail that although Markle often used to babysit himself and his brother when they were kids, he and Markle have since grown apart. The last time they spoke was about three years ago.
"Meghan grew up in California and I am sure has an American view on pot," Dooley told the U.K. publication. He continued, "I know in England that marijuana is still a taboo subject but it's more normal to us here because we grew up around it in high school. Everybody experiments with it here."
Although he's immersed himself in the growing business, Dooley says he does not use cannabis himself. When recreational marijuana became legal in Oregon in 2015, Dooley dove in head-first. He now brokers land, advises and educates growers on strain varieties, and helps develop "grow facilities" throughout Oregon.
And if the royal couple ever visits Dooley and his family in Grant's Pass, Oregon, Dooley said he'd be "more than happy" to offer Markle and Prince Harry a sample of Markle's Sparkle.
"Prince Harry enjoys a good party," Dooley said to the Mail. "I'd be happy to show them around if they ever come out here and educate them on the medicinal benefits of marijuana which helps everything from post-traumatic stress syndrome to insomnia to pain in cancer patients."
Dooley, who is the son of Markle's half-brother Thomas Markle Jr., is an advocate for the use of marijuana for medical reasons and claims it is much more safe to use than medically prescribed opioids and painkillers. He hopes to set a positive example and prove to governments that are against marijuana legalization, like Britain, that the drug can actually do more good than harm — not only for those who use it, but for the economy as well.
We're sure many people in Oregon are looking forward to testing out Dooley's Markle's Sparkle while they watch Markle and Harry's big day. And we have to give Dooley major kudos for his excellent marketing skills.