Meghan Markle just wore her zodiac necklaces again, so we found 7 lookalikes for less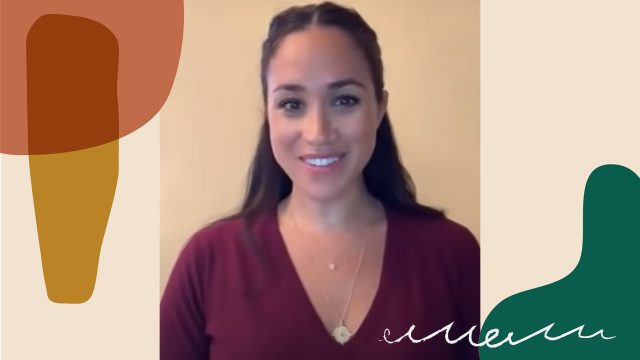 Meghan Markle's fashion choices often make a statement, whether she's making a case for monochrome or sporting sustainable fashion brands. One of our favorites, though, is the sweet nod she gives to Prince Harry and baby Archie. Markle frequently wears two zodiac necklaces—one with the Virgo sign to represent Harry, and the other with the Taurus sign for Archie. Most recently, Markle wore the set in a Zoom call for Smart Works charity.
During the Zoom call, posted to the charity's Instagram page, Markle spoke to a student in the U.K. who is beginning an internship at Smart Works. In the video, the Duchess of Sussex is wearing a burgundy V-neck sweater, a half-up hairstyle, and her trademark zodiac necklaces.
Prior to this appearance, we saw Markle wearing the sentimental set in a prerecorded 2019 interview with Good Morning America (which was released in mid-April) where she spoke about her experience narrating Disney's film Elephant.
The zodiac-sign necklaces are from the sustainable Canadian jewelry brand Suetables, according to Insider. Markle is wearing the $79 Shirley Horoscope Virgo charm for Harry and the $159 Vanessa Coin Taurus charm for Archie, both on delicate gold chains. Markle, always on trend, layered the two different-length necklaces like a pro. Kate Middleton also rocked some subtle statement jewelry earlier this year with the initials of her three children on her charm necklace—so the trend seems to run in the family.
Naturally, we're eager to recreate this simple but sentimental look, but on a lower budget. So we rounded up seven more affordable lookalikes to Markle's zodiac-sign necklaces.
1Urban Outfitters Zodiac Mini Pendant Necklace Set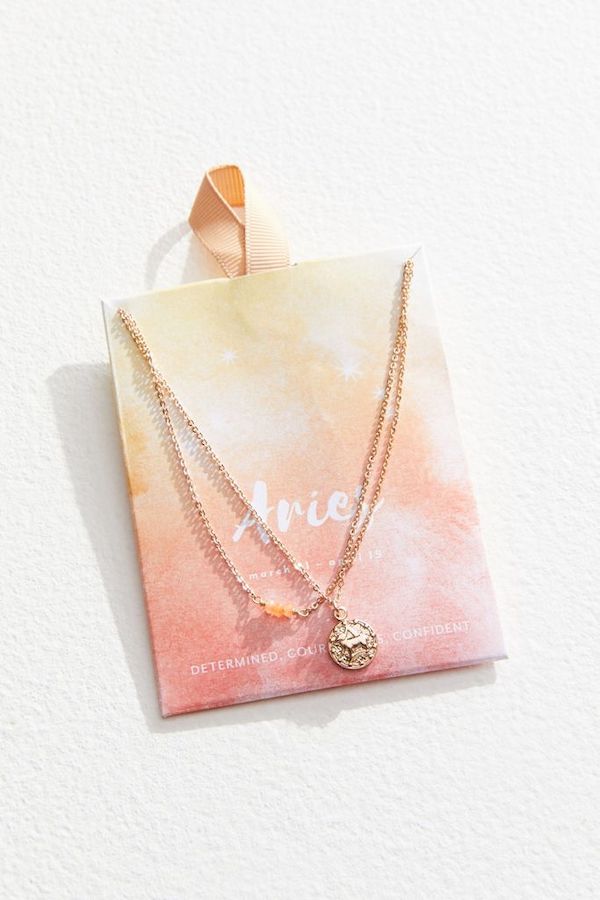 $19 (orig. $24)
Shop it
Urban Outfitters
This necklace comes with a second chain attached, so you can easily copy Markle's layered style. Plus, at only $19, you could stock up on a few of these to gift to friends.
2Argento Vivo Zodiac Pendant Necklace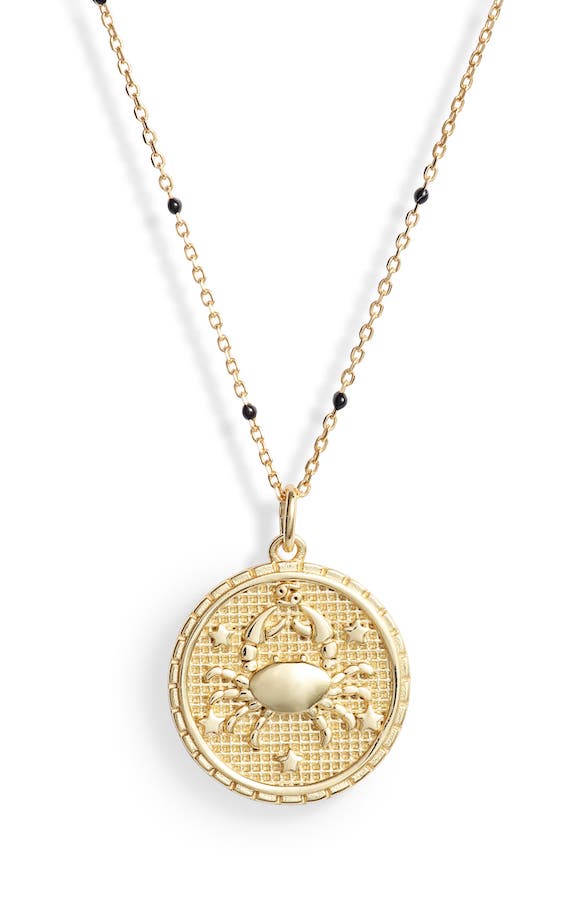 We love the shiny gold look of this pendant—but it's not for everyone. We mean that literally, because only the Cancer, Gemini, Sagittarius, and Virgo pendants are currently in stock. Consider this fated if yours is still available.
3EmeryandOpal Dainty Zodiac Necklace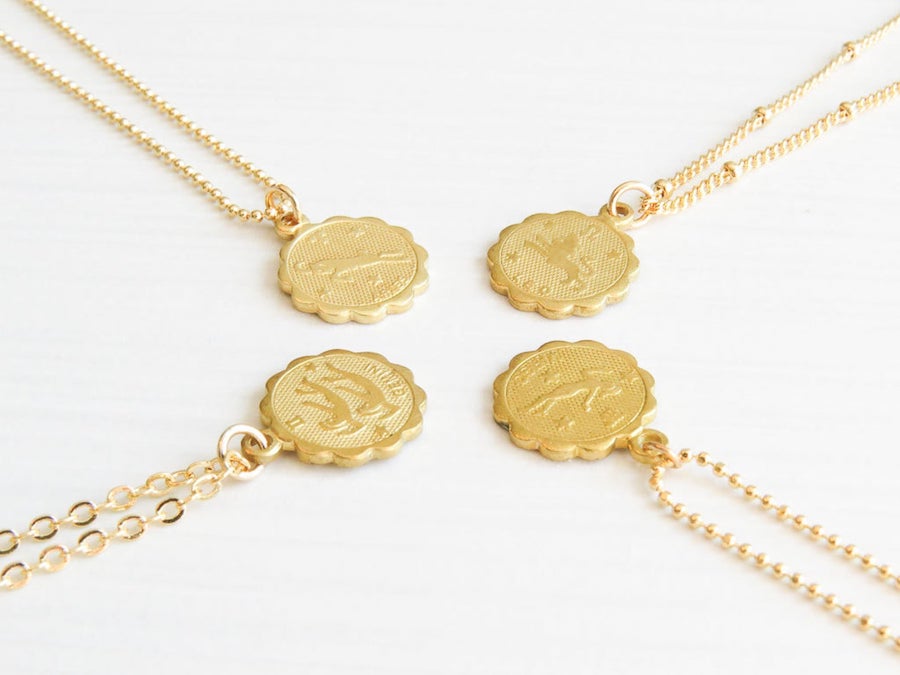 The scalloped trim and handmade touch make these pendant necklaces extra special. Plus, you can customize the necklace to your liking. There are three different options for chain style (cable, ball, or beaded) and various chain lengths.
4Forever 21 Layered Coin Pendant Necklace
So maybe you don't care too much about astrology, but you still want to copy Markle's style. This coin pendant necklace is an easy way to rock the layered necklace trend, and it's only $5.99.
5Mathew and Marie Co. Gold Zodiac Coin Necklace
This zodiac coin necklace is on sale right now for Mother's Day, so it's even more affordable. We love that it comes with little mantras about your zodiac sign.
6Mary Steratore Sign of The Zodiac Necklace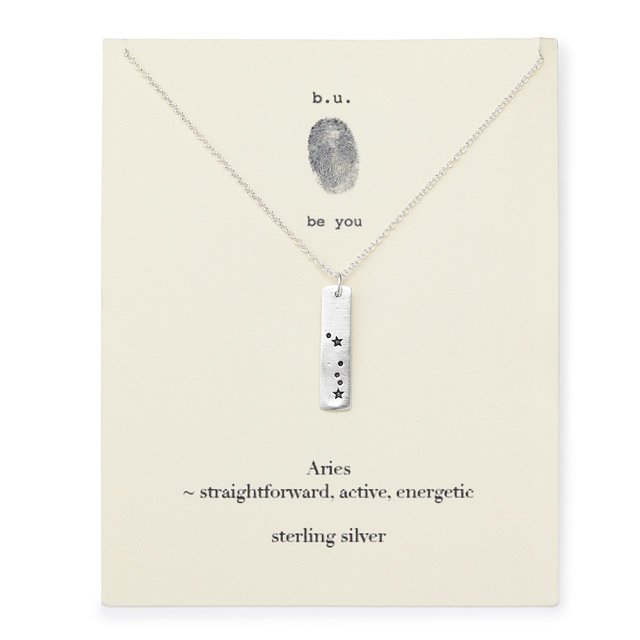 This one is a little different than the others, but it's a great option for lovers of astrology and constellations alike. This zodiac necklace could also make for a thoughtful Mother's Day gift.
7Madewell Coin Layered Necklace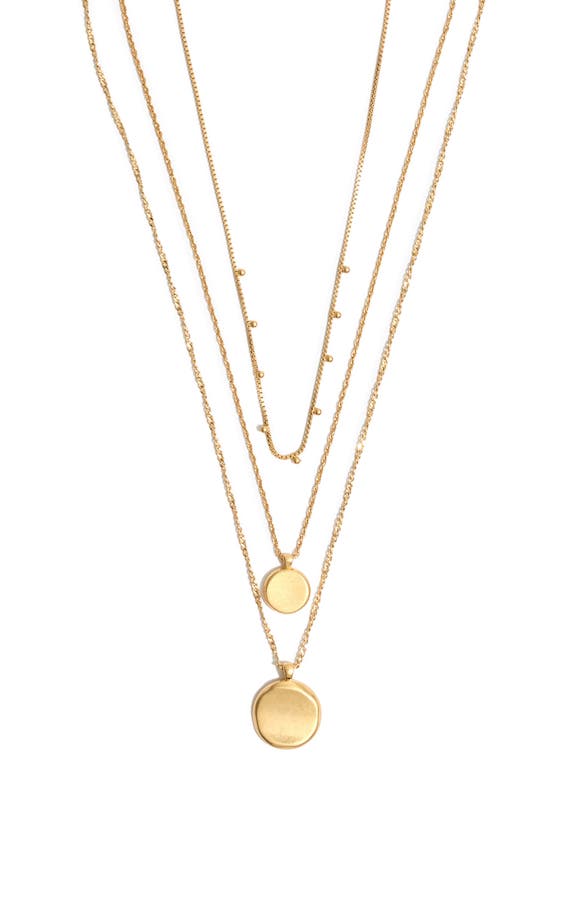 Here's another option if you're trying to get in on the layered necklace trend but could do without the astrology. The coins on this necklace are blank and simple, but the three stacked chains make an effortlessly stylish statement.
Find the zodiac-sign necklace that speaks to you and accessorize with your loved ones (or yourself) in mind.