Meghan Markle rebelliously broke royal protocol with her goth nails
Stop the presses: Meghan Markle broke royal protocol (once again) with her deep plum nail polish. Why is that so shocking and taboo? Apparently, dark nail polish is a major no-no among royals, but we'll get to that rule a bit later. Right now, let's focus on the fact that the Duchess of Sussex brought her goth nails to the Royal Albert Hall in London on Monday, December 10th.
During a surprise appearance at The Fashion Awards, Meghan presented the British Womenswear Designer of the Year award to Givenchy's Clare Waight Keller. If that name sounds familiar, it's because she was the mastermind behind Meghan's simple yet striking wedding dress (and she's the artistic director of Givenchy, of course).
Video footage of Meghan's speech was captured and posted online. Cradling her bump, she told the crowd, "It is such a pleasure to be here celebrating British fashion and British fashion designers in my new home of the U.K."
"As all of you in this room know, we have a deep connection to what we wear. Sometimes it's very personal and sometimes it's emotional, but for me, this connection is rooted in really being able to understand that it's about supporting and empowering each other, especially as women."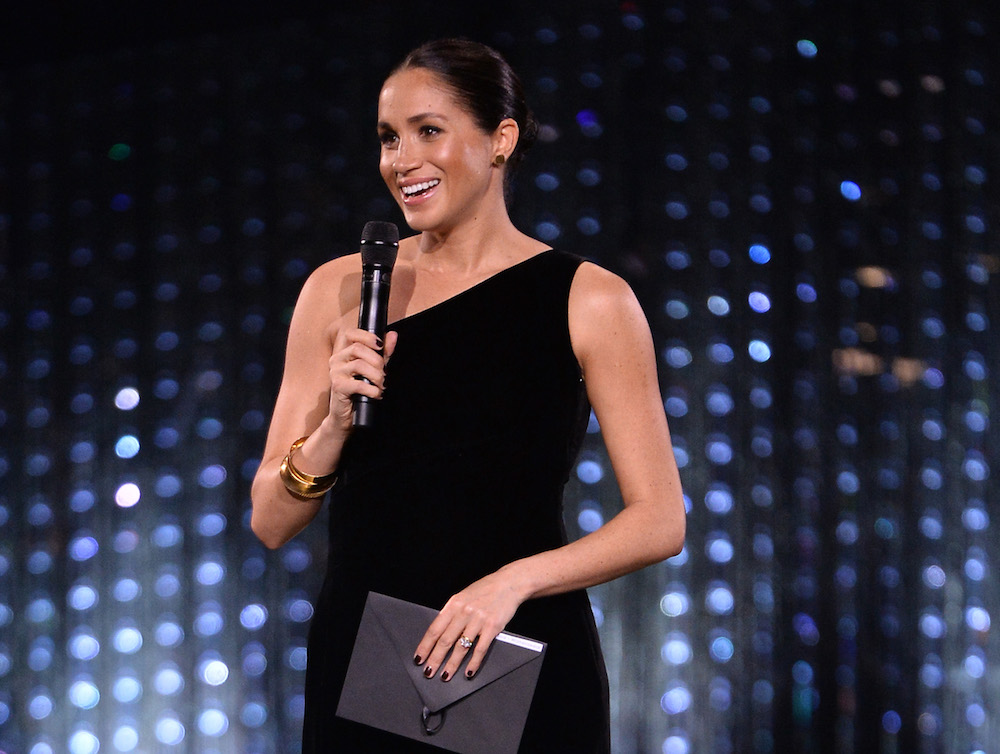 On the topic of fashion being "personal," it's interesting that the Duchess of Sussex decided to cheekily break the beauty rules on that particular night. Rocking a plum mani, thick gold bangles (that called even more attention to her nails), and a long, black single-shoulder gown, she was in full glam mode.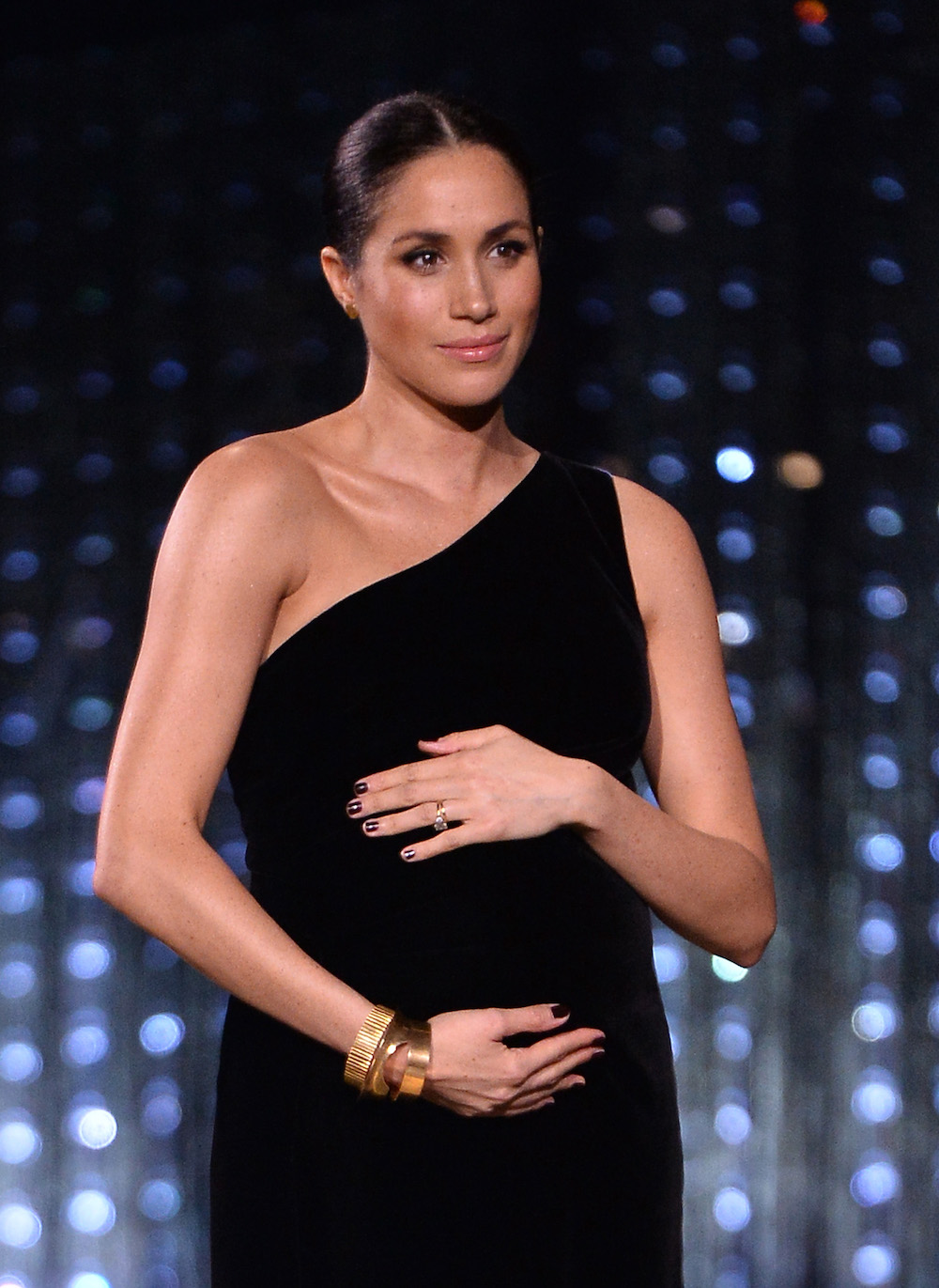 A full look at Meghan's outfit.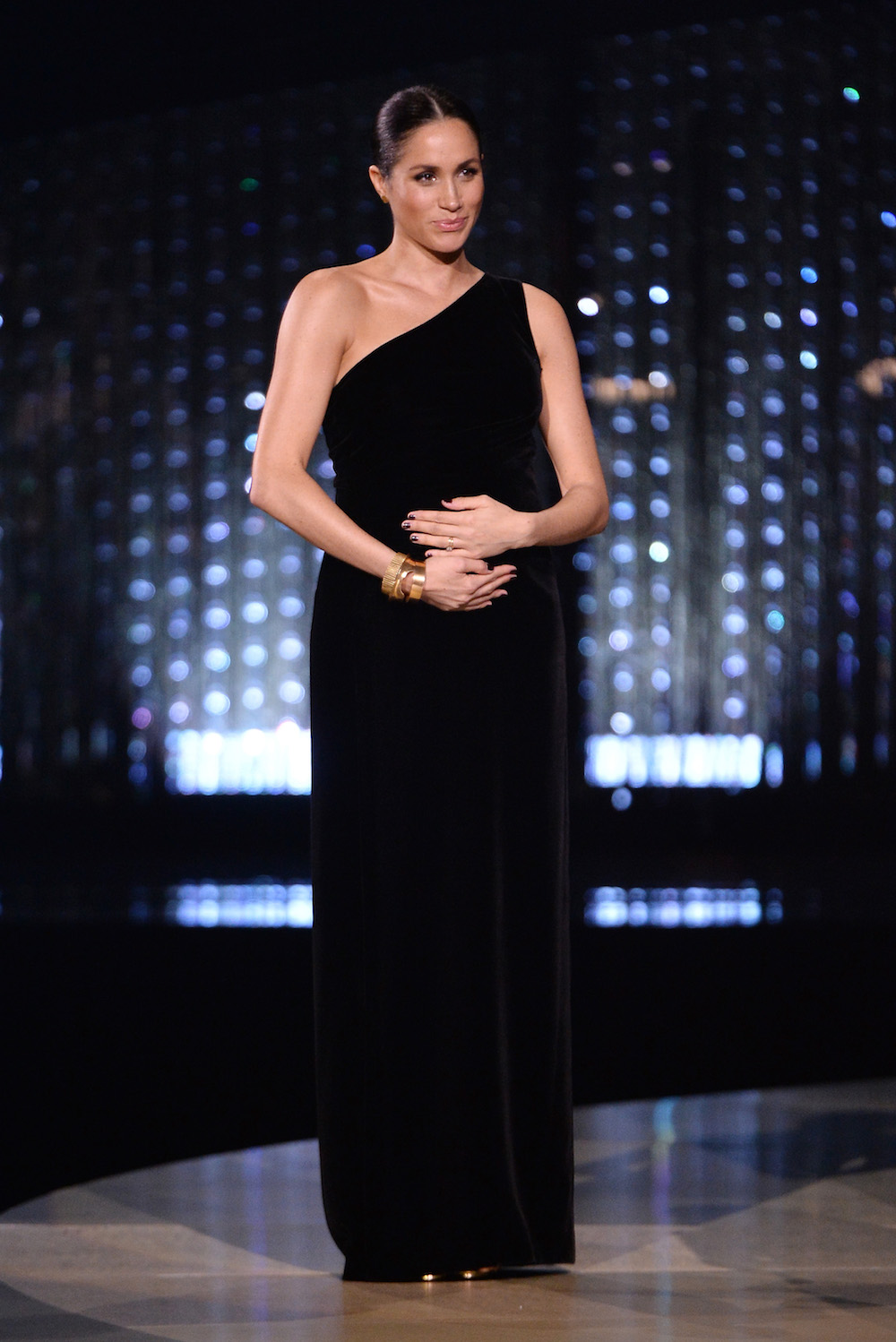 ICYMI: Meghan's goth nails are a big deal because it's apparently frowned upon and deemed inappropriate for royal women to wear "non-nude color on the nails," according to sources who spoke to the U.K. publication OK! magazine. Queen Elizabeth is apparently a fan of Essie's Ballet Slippers shade.
If you want to have a similar mani to Meghan's, here are a few polishes that are close in color to the plum one she wore.
OPI Peru Nail Lacquer Collection in Yes, My Condor Can-Do!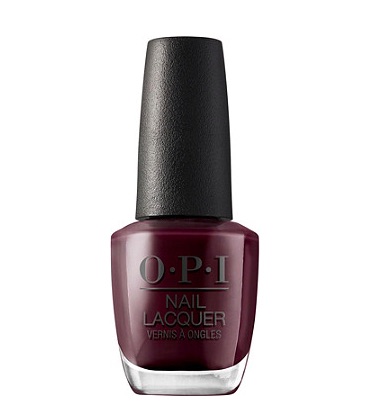 An affordable and easy-to-find plum nail polish.
2Tom Ford Nail Lacquer in Black Cherry
Just the right touch of luxe with a little bit of goth.
3Essie Carry On Fall Collection in Carry On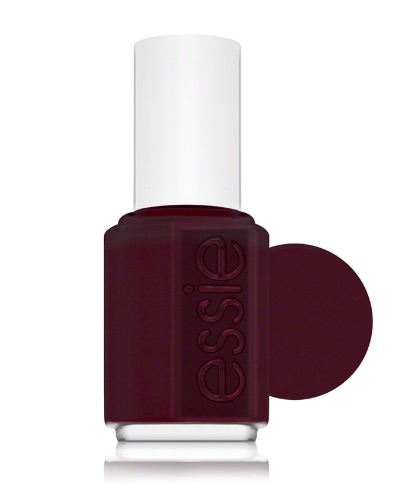 This brand might be Queen Elizabeth's go-to, but the deep cherry shade is right up Meghan's alley.