Meghan Markle's wedding dress designer has been narrowed down to these four names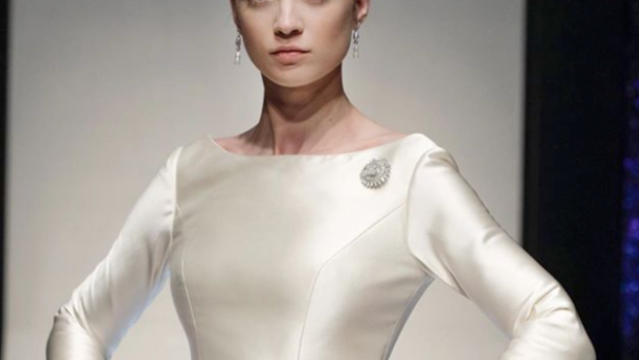 Meghan Markle and Prince Harry's big day (May 19th!) will be here before we know it, and we still have no idea who is designing Meghan's wedding gown. To be fair, nobody knew what kind of wedding dress Kate Middleton would wear until she walked down the aisle in a Sarah Burton for Alexander McQueen gown (although rumors of Burton's involvement surfaced just before the wedding). Since Markle and Harry shared the royal wedding cake designer and told us why Obama and Trump won't be invited — we thought they'd throw a dress designer bone our way.
But CNN has lovingly compiled this expert shortlist of potential (and likely) dress designers, based on what's been leaked already, who Markle personally knows, and what the people are betting their money on.
Markle has actually described her ideal dress before ("whimsical and subtly romantic") and says John F. Kennedy Jr.'s wife Carolyn Bessette-Kennedy had the best wedding dress ever. That being said, she made those comments before she was a royal-in-training, and perhaps she'll want to go with something more voluminous and traditional now.
So who are the designers on Markle's rumored shortlist?
Inbal Dror
Some preliminary sketches by Israeli designer Inbal Dror leaked in December 2017, and they were gorgeous. While the designer only confirmed that the palace had requested the sketches, the designer was likely one of several artists that the royal family reached out to. Beyoncé has worn Dror's designs and they clearly deliver on the "subtly romantic" angle.
Ralph & Russo
Ralph & Russo is Britain's only haute couture house, and the brand designed Markle's engagement dress. CNN says it would make sense if they created her wedding gown as well.
Stewart Parvin
There's a big betting culture in the U.K. and designer Stewart Parvin is considered a safe and popular bet by bookies because he's been dressing the queen for the last decade. A Stewart Parvin dress is very classic — almost retro. He also designed Prince Harry's cousin Zara Tindall's bridal gown in 2011.
Roland Mouret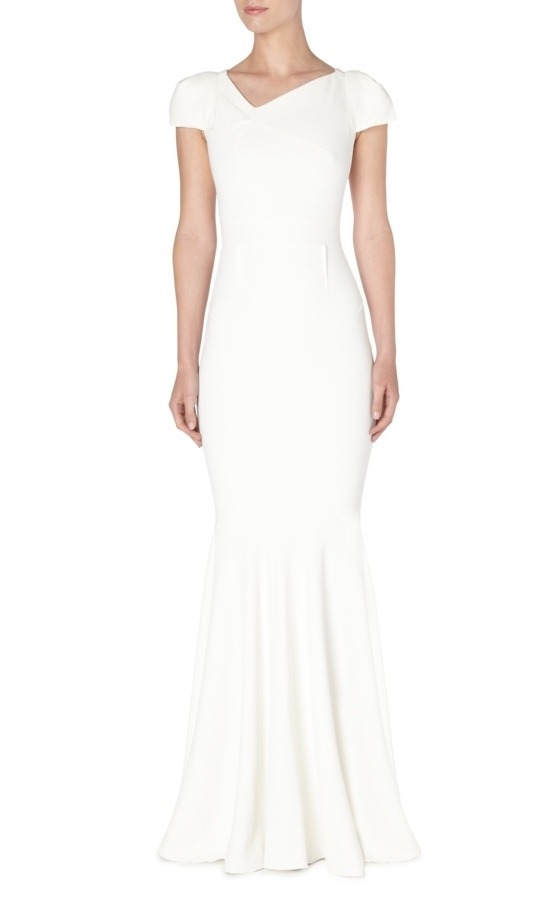 French designer Roland Mouret has landed on this list because he and Markle are actually friends. When he was asked if he was dressing Markle earlier this year, he didn't deny it, but only uttered a life-affirming "no comment."
Guess we'll have to wait (with bated breath) and see.