This old UN Women's ad featuring Meghan Markle basically predicted her future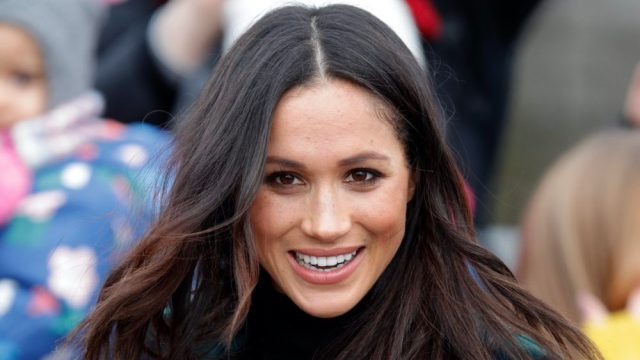 An old video featuring Meghan Markle as part of a UN women's "potential leaders" campaign has resurfaced, proving the Duchess of Sussex was passionate about women's issues long before she became a royal. Though the clip is from 2015, it's relevant now more than ever.
The ad is set to the soundtrack of Florence and the Machine's "Say My Name" and captures women from all walks of life in challenging and empowering situations. The former Suits actress—playing a high-powered professional seemingly famous in her field—is seen taking notes before confidently entering a room to address a crowd full of people and flashing cameras.
At the end of the commercial, the words, "We see potential leaders everywhere" make their way across the screen. So either the United Nations is psychic, or Markle was just always destined for greatness.
"It's time for more women to see it in themselves. Nominate a woman in your life #iNominateHer," the message at the end of the ad reads.
Behold, Markle's inspiring AF commercial:
https://www.youtube.com/watch?v=-XIBXoAxeh8?feature=oembed
The only part of the ad that doesn't ring true? Markle's pants (the queen apparently likes women to wear dresses or skirts..though it's rumored that Markle isn't a fan or staunch follower of the archaic rule).
The message in the ad echoes the duchess's famous 2015 UN Women's speech on International Women's Day, in which she stated she is proud to be a woman and a feminist. And now those words are also featured on the royal family's website below her updated bio.
Spooky…and amazing.