A young Meghan Markle was once in a Tostitos commercial, and yes, you can watch it here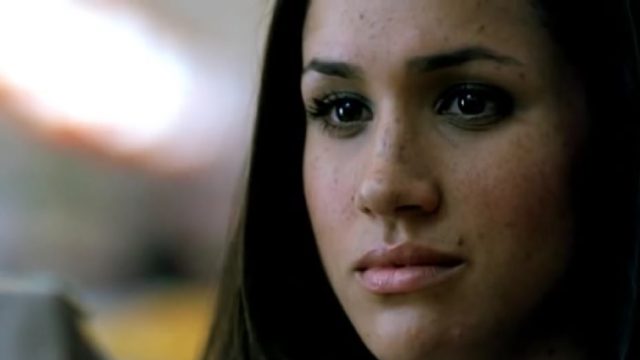 She's about to become a member of the royal family after forming an obsession-worthy love connection with Prince Harry, but let us not forget that Meghan Markle was an actress first. And like many actresses, she got her start in commercials. Which brings us to this Meghan Markle Tostitos commercial. That's right — the future princess once helped sell our favorite corn-based snack. What a world.
The commercial starts on a young Markle trying to decide which corn chips to buy at the store, while her internal monologue plays out loud for us to hear. As far as acting-in-a chip-commercial goes, it is A-plus work. However, an astute observer will notice that Markle doesn't actually do the voice-over work on this one (shucks).
Take a look.
https://www.youtube.com/watch?v=t-sWa517Yh4?feature=oembed
Give that woman an Oscar. Or at least free Tostitos for life. (Not that she needs it.)
The Meghan Markle Tostitos commercial aired in 2009, meaning Markle booked the job two whole years before we first saw her in the USA hit Suits. And this rediscovery is perhaps even better than that time we found out she was a briefcase model on Deal or No Deal with Chrissy Teigen (though it's a pretty close race).
The royal wedding takes place on May 19th in an hour-long ceremony at 7 a.m ET. And you better believe we'll be celebrating with a bowl of Tostitos.