Meghan Markle's favorite exfoliator is getting a makeover, so now's the time to try it yourself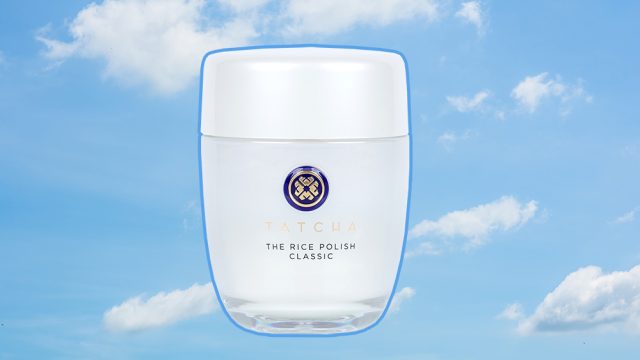 No one creates high-end, beautiful skin care products quite like Tatcha. The geisha-inspired brand has legions of fans thanks to its commitment to creating products that leave your skin looking fresh and rosy. Not only is Tatcha constantly releasing new products, but the brand makes an effort to improve on its current selection. Case in point: cult-fave exfoliator The Rice Enzyme Powder is getting a makeover. It also has a new moniker: The Rice Polish.
The classic Rice Enzyme Powder Collection is beloved by both us normals and celebs. Even the Duchess of Sussex, Meghan Markle, counts it among her must-have skin care items. In 2014, Markle praised its benefits to Allure, saying, "It just sort of foams on your face and gives you a really subtle exfoliation." There's no doubt this upgrade is major. Aside from its new name, the packaging is being reimagined with color-coding to help simplify the skin care repertoire.
Tatcha reformulated The Rice Polish with a gentle, pH-neutral amino acid base. When it makes contact with water, it transforms into a fluffy, cloud-like foam. This allows the enzymes to actively exfoliate without scrubbing or irritation that could strip your skin, or worse.
The Tatcha Rice Polish Collection is available online at Tatcha.com for $65 starting July 31st.
You can get it in Sephora stores starting August 3rd.
The best part? Just like all products in Tatcha's lineup, The Rice Polish Collection supports the Room To Read Girls' Education Program. The philanthropic partnership provides schooling and life skills to girls throughout Africa and Southeast Asia. As of this month, Tatcha has funded a whopping 2 million days.
There's nothing better than knowing you're supporting a fantastic cause while also indulging your shopping and beauty whims.