Meghan Markle's Suits co-stars revealed she secretly told them she was dating Prince Harry, and yes, they were shook
We've long wondered what it was like when Meghan Markle revealed to her friends that she was dating a member of the royal family. Was Markle just like, "Oh, my boyfriend and I went to dinner this weekend?" and then someone is like, "Oh, who are you dating?" and Markle was like, "PRINCE HARRY"? Is that how it went down? According to Markle's Suits co-stars Gina Torres, Sarah Rafferty, and Rick Hoffman (who are all attending the royal wedding, btw), Markle told them about Harry long before the public found out and she announced it like any of us would talk about our new beau.
Torres said that the whole cast knew she was dating Harry, but that was about it. "We knew she was excited and there was reason to keep it close to the vest," Torres revealed during the cast's joint interview on Today, with Rafferty adding that Markle told them Harry was "lovely" and that they were a "great match," you know, like anyone talks about their significant other.
Hoffman revealed that he was one of the first people Markle confided in, and he about lost his mind.
"I had gotten the news early and I was like, you've got to be kidding me. It was like both of us in the trailer, just kind of like 'You're dating a prince?'…and then I was just like take it slow, be careful, don't let him hurt you.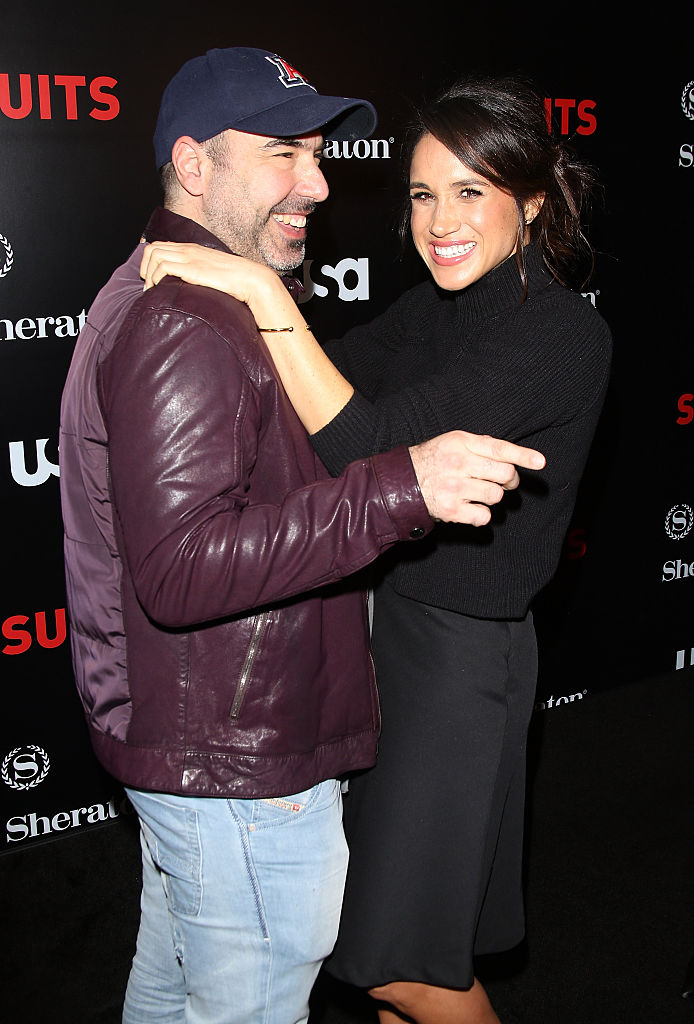 Because we know so little but are so intrigued by Markle, Hoffman shed some light on Markle's personality, and now we're girl-crushing on her even harder.
"I had a relationship that didn't work out, but I had to go to a wedding in Paris," Rafferty explained during the interview. "[This was] five years ago, and I was dateless and Meghan was like, 'Do you want me to come with you?' We had the best time."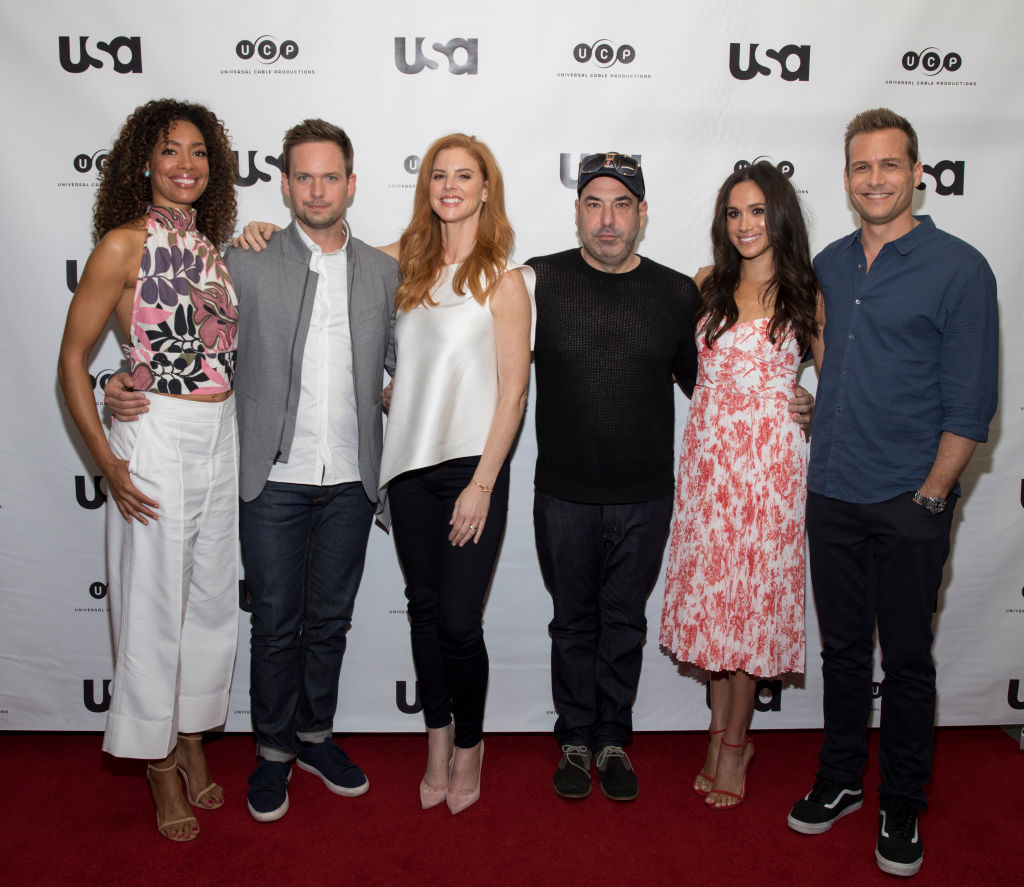 Rafferty added that she and Markle and the rest of the women on the cast were so close that they called themselves the "sister wives."
Awww. We really want to watch Markle's friends Suits now (her co-stars will obviously be missing her next season). You can watch their full Today interview here.