Meghan Markle's spring midi doesn't feel like it's from a dusty royal wardrobe, and that's why it's so delightful
Ever since Meghan Markle joined the royal family, she's brought a bit of L.A. swag to her royal wardrobe (no stockings, no problem). But when we laid eyes on her delightful spring dress today, we did the 2018 equivalent of "clutching our pearls." It's not racy or shocking, but consider the fact that one of the most "casual" outfits Kate Middleton ever wore had 3/4 length sleeves.
Markle stepped out with her prince (Harry) on yet another one of their many appearances and stunned in an off-white Altuzarra dress. The strappy dress featured a belted waist, pinstripes, and adorable button straps that affixed in the back. The whole look was very cottage-living meets Cali chic. Markle styled the dress with a blazer that she took off once inside the venue.
Prince Harry was recently named the Commonwealth Youth Ambassador, so on April 18th, 2018, he and Markle met with delegates from the Commonwealth Youth Forum in London as part of the Commonwealth Heads of Government Meeting. The youth forum seeks to empower the young people of the U.K. and give them a platform to tackle topics like gender equality, LGBTQ+ issues, and education. Harry recently announced that he and Markle will work with this youth charity together, saying: "I am also incredibly grateful that the woman I am about to marry, Meghan, will be joining me in this work, of which she too is hugely excited to take part in."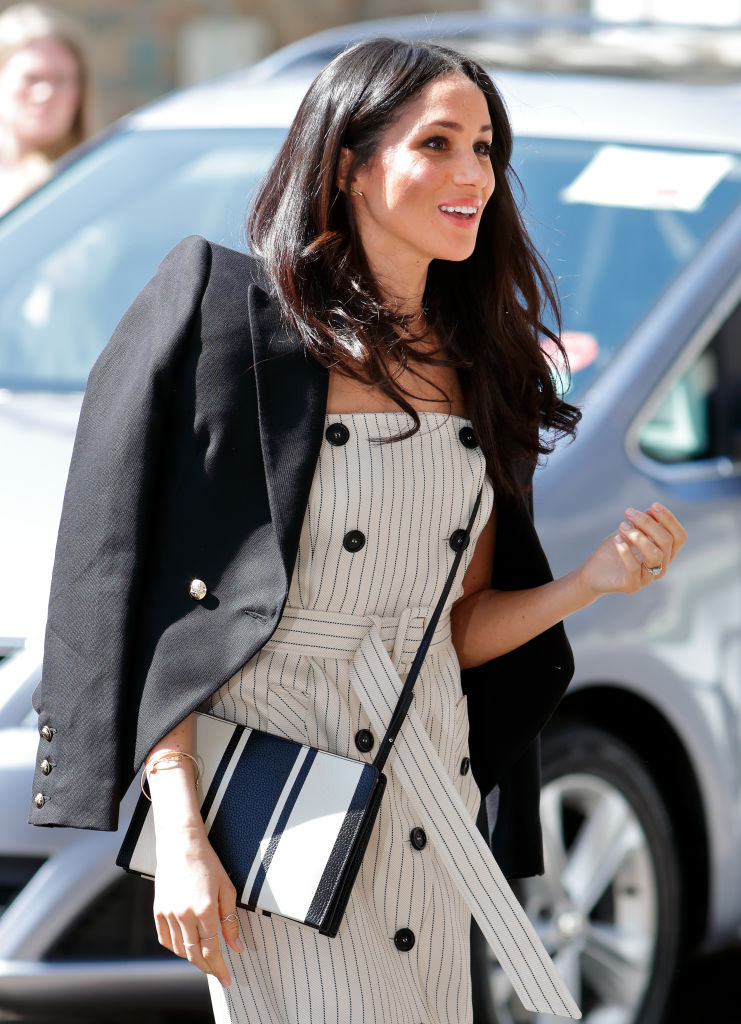 Want a similar version of Markle's dress? Find dupes here, here, and here.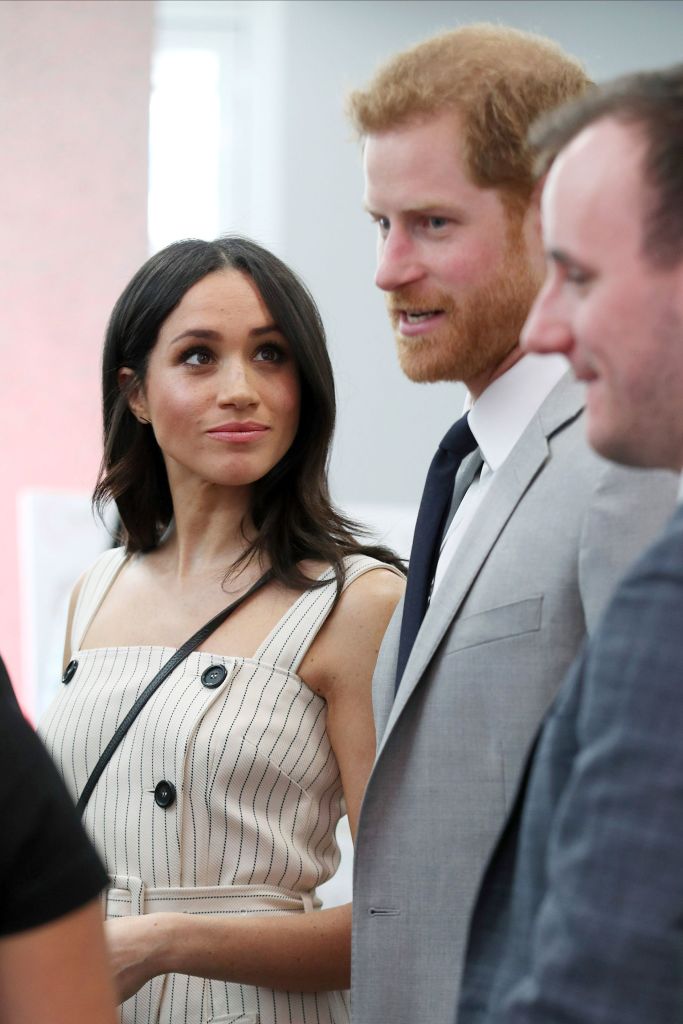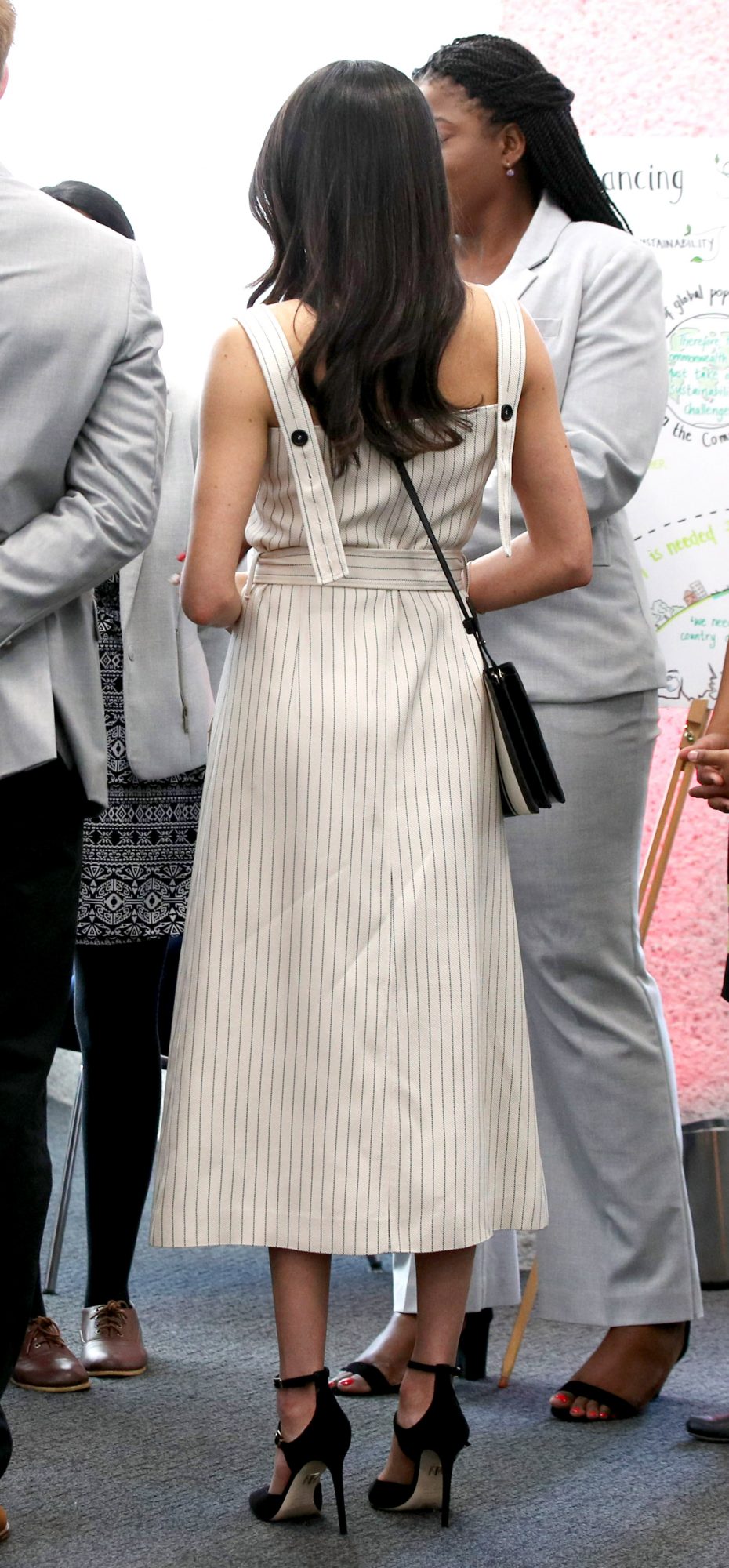 Look at this couple, you guys. Look at them.
People.com points out that it's unprecedented for a royal fiancée to attend official events like the Commonwealth Heads of Government Meeting. Markle is more than just her sartorial choices, and we have a feeling she'll become a breath of fresh air and change in the monarchy of the United Kingdom.