Meghan Markle shut down her blog, and people think it's because of Prince Harry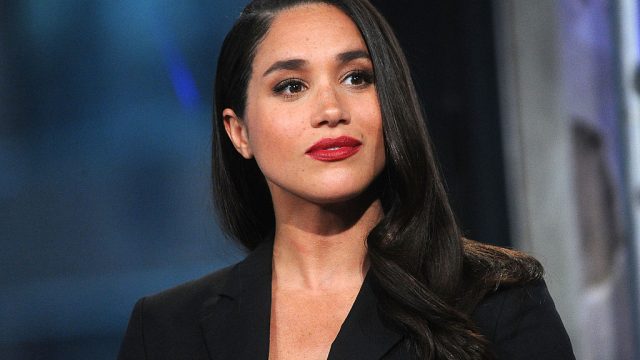 As little girls, we all imagined that we were princesses ruling our very own kingdoms. Well, a few grow up to actually live out those fantasies. And if you're the one who might be marrying into the British royal family, some pretty serious changes are coming your way. Prime example: Meghan Markle shut down her blog, and people think it's because of Prince Harry.
After close to three years of publishing lifestyle tips and personal content online, Meghan Markle has decided to leave behind her blog The Tig. The news feels pretty sudden, and Meghan departed with no real explanation. Although this didn't stop fans from speculating online. Many believe the departure is due to an impending engagement between Meghan and Prince Harry.
Are signs pointing to an engagement?
While nothing has been confirmed yet, rumors have been swirling ever since Harry and Meghan went public with their relationship via an official statement from Kensington Palace. Meghan has been seen visiting Harry in London, and they even have matching bracelets. All of this, combined with their latest romantic holiday getaway points to the lovebirds getting engaged.
So why would Meghan Markle shut down her blog?
Here is the farewell message Meghan posted.
"After close to three beautiful years on this adventure with you, it's time to say goodbye to The Tig. What began as a passion project (my little engine that could) evolved into an amazing community of inspiration, support, fun and frivolity. You've made my days brighter and filled this experience with so much joy."
She also posted a photo to Instagram thanking The Tig's readers and contributors.
https://www.instagram.com/p/BSlzBvGhwxW
This doesn't clear anything up for all of those wondering about the sudden departure. Well, it could be that once you become part of the royal family, you have to play by their rules. Centuries of tradition dictates your every move, and unfortunately, having a blog might not be part of that.
If you are a fan of Meghan's style and lifestyle tips, you can still check out her social media and catch her acting her butt off on Suits.