The dress Meghan Markle wore to lunch with the queen is already sold out, but here's a few you might like instead
Yesterday, December 20th, 2017 — Meghan Markle wore a dress to lunch with the queen, and the internet collectively hit "add to cart." Markle and Prince Harry attended Queen Elizabeth's annual pre-Christmas lunch at Buckingham Palace and for the occasion, Markle wore a gorgeous black and white lace-detail dress by the brand Self Portrait, and, yes, it's already sold out.
Photos from the Christmas lunch only show Markle arriving in her car, so her dress is only visible from the collar up. However, that didn't stop eagle-eyed online shoppers from identifying it as the Nightshade Midi Dress by Self Portrait. Just like the Kate Middleton, Markle opts to wear pieces that are affordable-ish — this dress retailed for $375.00. The dress cut at the mid-calf length and even the mini version of the dress is sold out as well.
However, there are a few similar dresses from the same brand available online. The Self Portrait Hudson Mini Dress has a similar black-and-white appeal. The Self Portrait Sweatheart Crocheted-Lace And Pleated Crepe Dress is midi-length and features a long-sleeved intricate bodice like Markle's dress, though it's navy, instead of black. The Self Portrait Drape Shoulder Midi Dress features head-to-toe lace with a crew neck like the one Markle wore. And finally, the Self Portrait Geometric Monochrome Mini Dress is like the clubby version of the dress that Markle bought.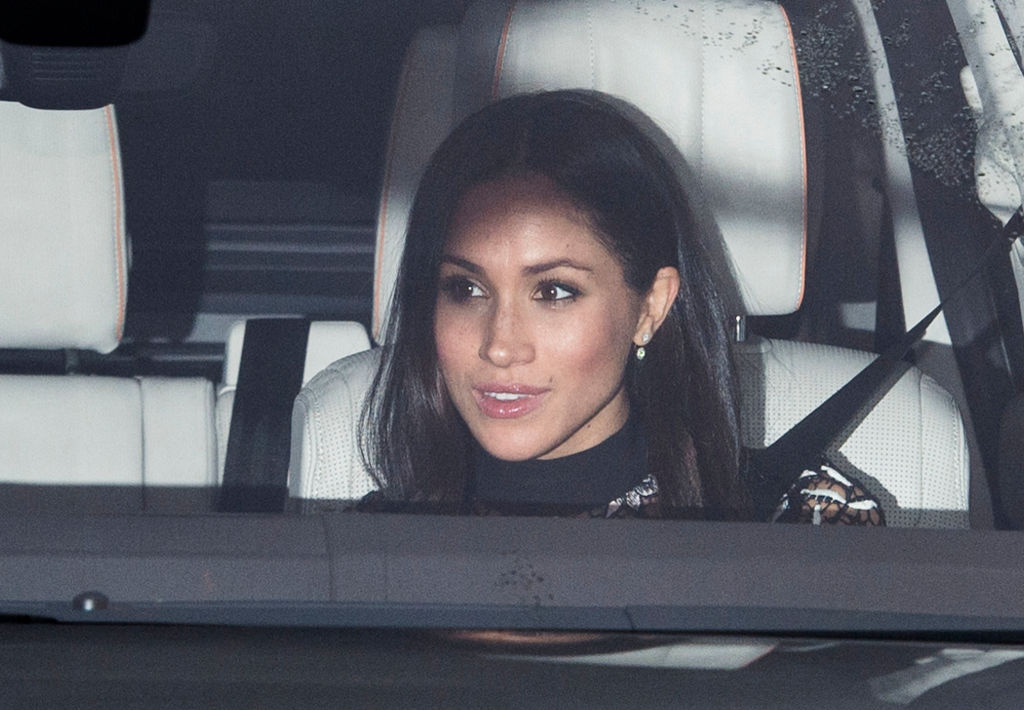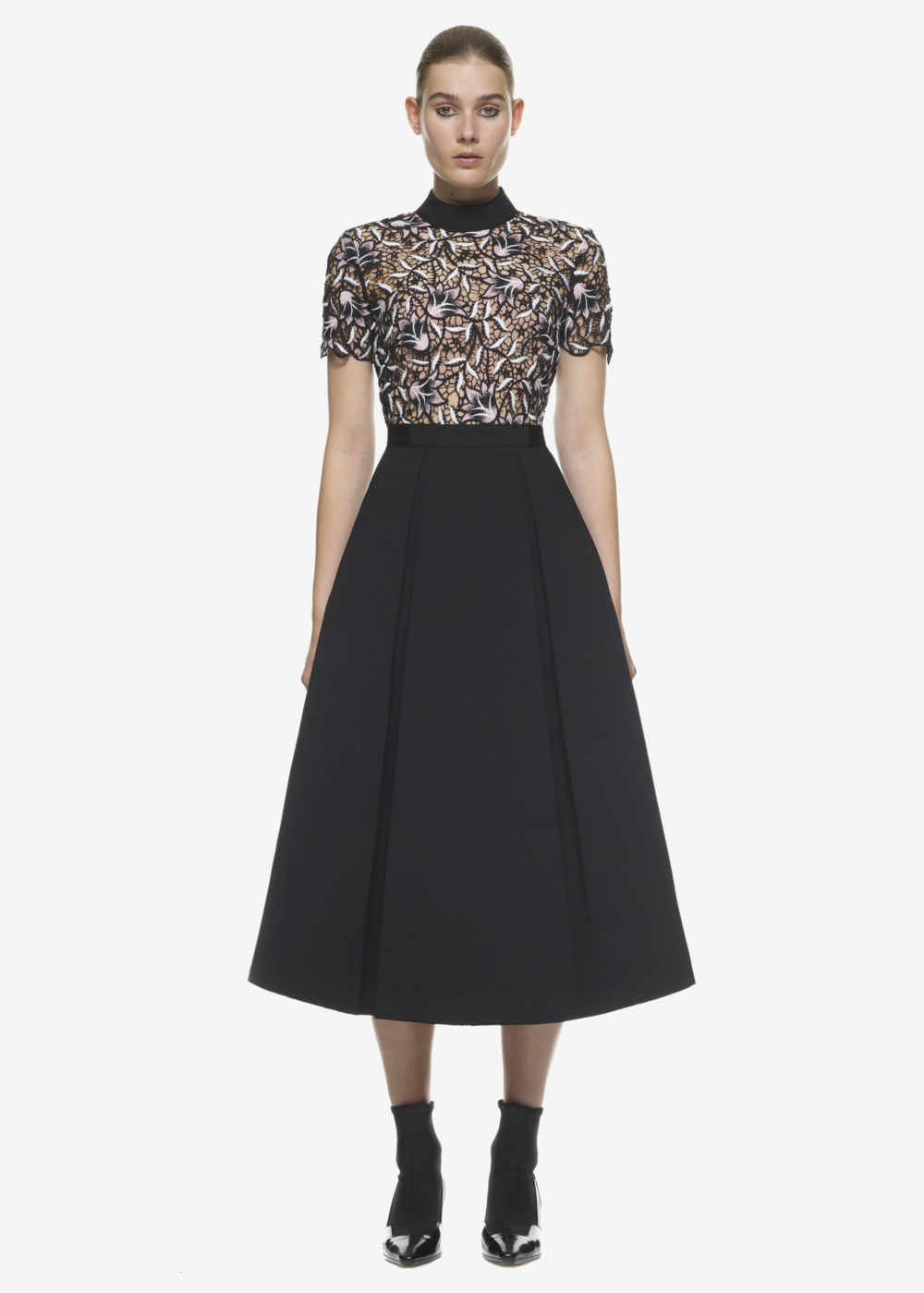 The entire Self Portrait label has a very Markle and Middleton vibe. Most of the brand's dress designs feature high necklines and long sleeves and that general demure but fun vibe we've come to associate with the duchess. In fact, Middleton wore a white lace gown by the brand in 2016 to a movie premiere. It seems Markle now has her own shopping effect, which makes sense when you consider how much we're digging her style.