People think Meghan Markle's dress broke ALL the royal protocol, and honestly, can she live?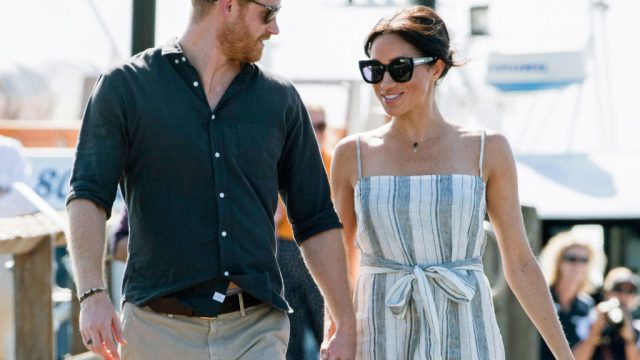 Meghan Markle and Prince Harry are still on their Australian tour, and because it is summer down under, the Duchess of Sussex wore a sleeveless maxi dress with a thigh-high leg slit that some Instagram commenters think broke "royal protocol." Each time Meghan breaks royal protocol, we scream a tiny "hell yes" inside, but seriously guys, there is nothing inappropriate or wrong about her Reformation frock.
Meghan wore Australian designers during the first couple days of her visit, but on a Monday, October 22nd visit to Australia's Fraser Island, Meghan kept it Instagram influencer cool in the Pineapple dress by Reformation. Naturally, the $218 linen dress is already sold out, as are most things the Duchess wears. She complemented the beachy look with $245 Sarah Flint Grear gladiator sandals.
The internet is crying "she broke protocol" with the high leg slit—and to a lesser degree, the *gasp* bare shoulders—but that might be an overreaction.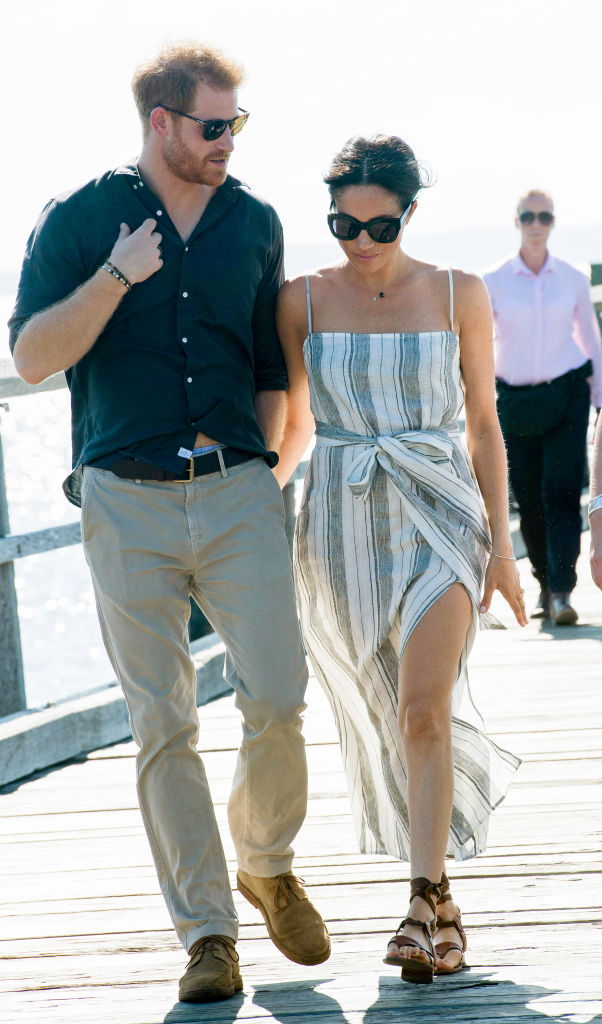 Myka Meier, who founded Beaumont Etiquette after being trained by a former member of the queen's household, told Elle.com in August that Meghan is surrounded by a royal team who hand-pick her clothes to ensure she doesn't break royal protocol.
"They would not have given her the option to do something disrespectful," Meier said. "She has an entire team of aides that call [in] pieces...they would have pulled appropriate pieces. The palace is very involved in what she wears and her presentation. And of course she has the final say, but there wouldn't have been any of her breaking rules."
Also, Kate Middleton wore a dress with an equally fabulous leg slit to the U.K. Premiere of A Street Cat Named Bob in 2016.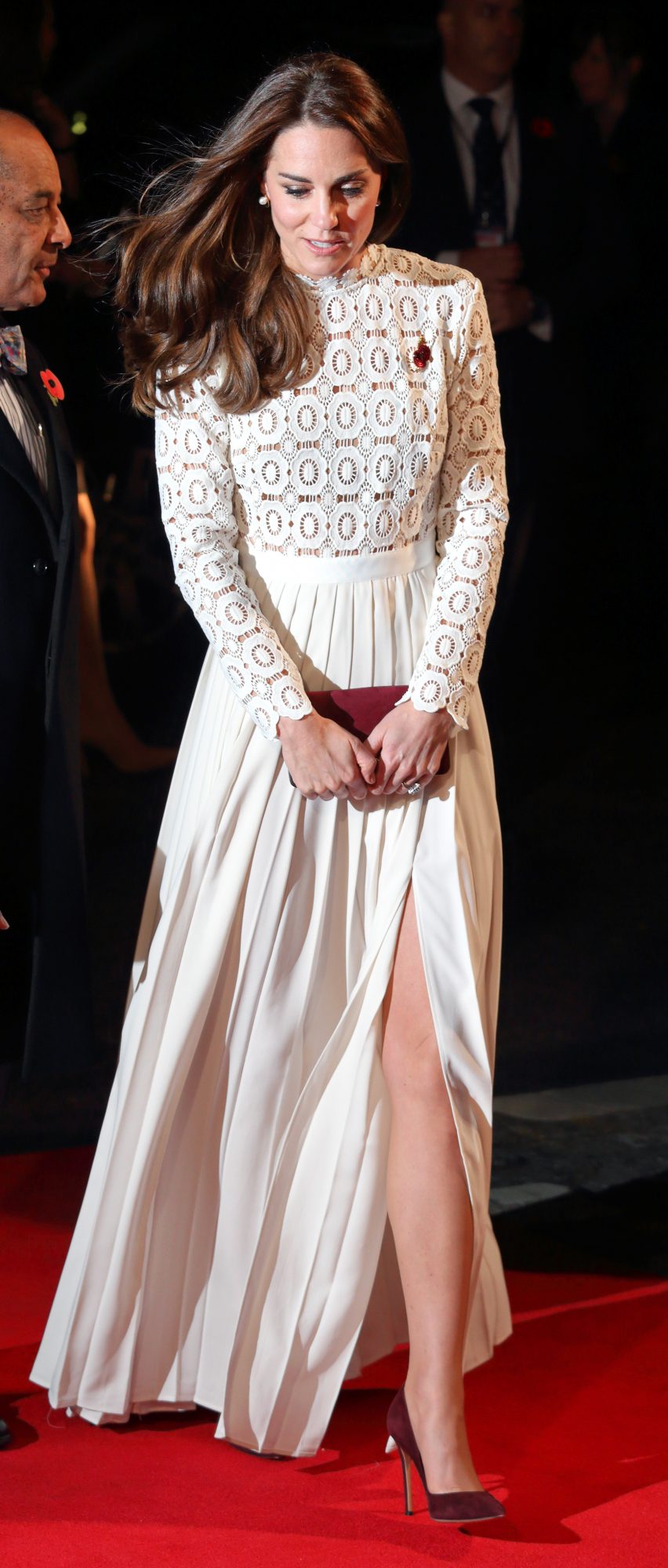 Also, InStyle spoke to etiquette experts at The English Manner back in May who said that royals "don't usually wear sleeveless dresses and they usually wear clothes which are not too short in the hemline because of bending down and sitting in public." "Don't usually wear" doesn't exactly sound like a mandate to us. Meghan probably found the perfect wiggle room within the royal fashion rules.
It's nearly 80 degrees in Australia right now, so can we let a pregnant woman live?