Meghan Markle's red heels are the perfect way to say, "I work behind a desk but refuse to be boring about it"
Our favorite thing about Meghan Markle's style is that she provides us with endless business lady chic wardrobe inspiration. From her penchant for trench coats to her expert use of color-blocking, her look is perfect to check out if you don't know what to wear to the office. Her latest bit of style inspiration is in the details — specifically, her shoes. On March 23rd, Markle and Prince Harry visited with young inventors at Catalyst Inc. in Northern Ireland where Markle expertly demonstrated how to wear red heels and still make it business casual.
If you didn't know how to wear red heels to the office, now you do: Markle's spin on the classic red shoe is actually a burnt red-orange velour look, which we think is the perfect office-ready take on the iconic red heel. She completed the look with a green pencil skirt, a creamy crewneck sweater, and a lovely transitional cream coat. Collectively, it could be a very Christmas-inspired aesthetic, but she's working it.
At first glance, we assumed that a red heel was against royal tradition, but actually, Kate Middleton has worn red shoes before, though she tends to wear them with all-red ensembles, almost like a February-themed Valentine's Day look. Middleton's style is like preppy-meets-diplomat, while Markle's aesthetic is very actress-with-a-production-company.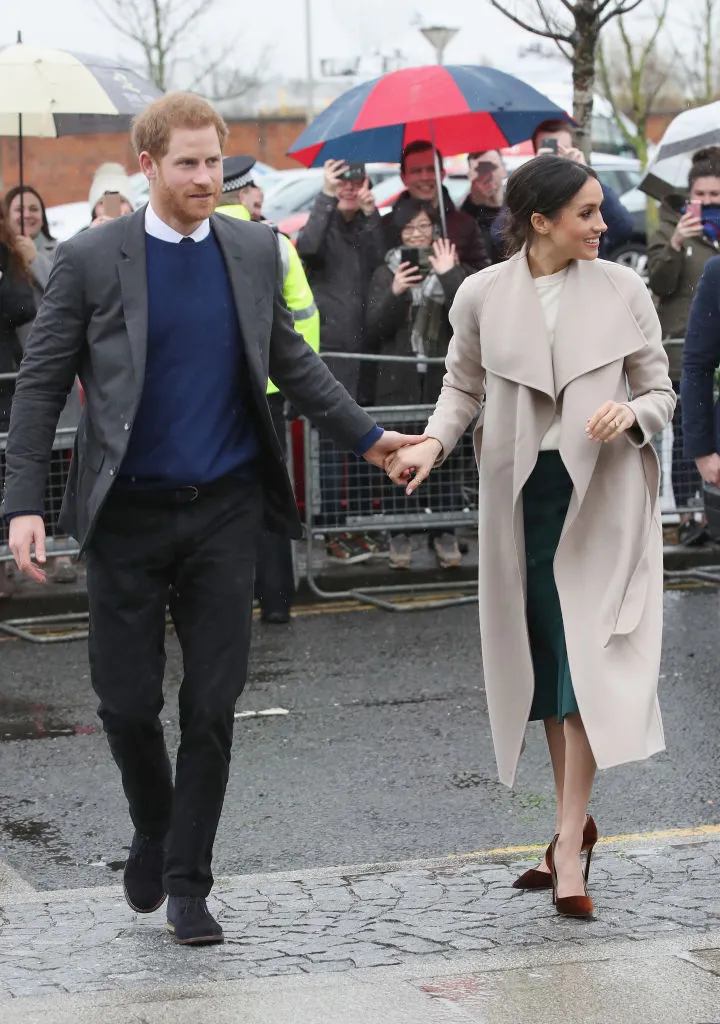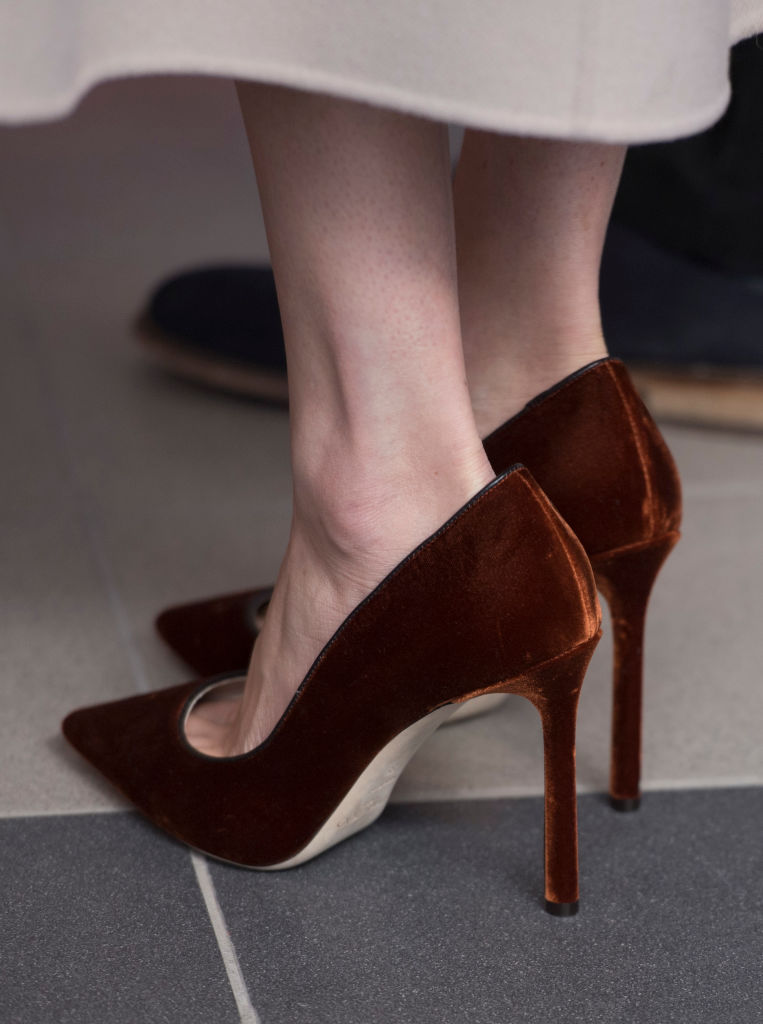 If you're feeling the red heels business casual vibe, may we direct you to Pinterest?
Adding a red heel to a conservative outfit is the perfect way to say, "Hi, I work in an office but I refuse to be boring about it." Shoutout to Markle's royal style for seriously reinvigorating business casual fashion.