Meghan Markle will walk herself down the aisle before Prince Charles steps in, and we love this feminist statement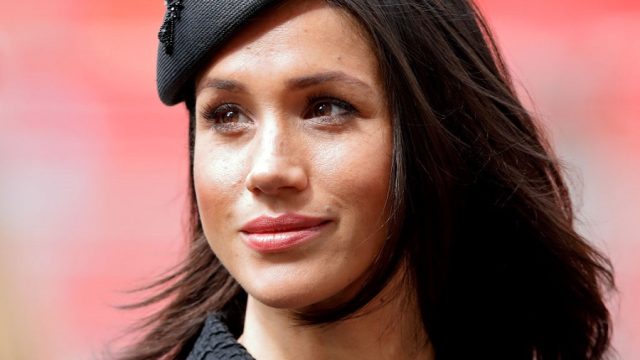 The wedding of the century is happening tomorrow, May 19th, and we're still learning so much about how the royal affair will go down. Meghan Markle and Prince Harry are tying the knot, and pretty much all of us anglophiles in the states will be waking up super early to witness the event. After a lot of speculation, it's been confirmed that Markle asked Prince Charles to walk her down the aisle. But the big news is that Markle will start the procession herself, making her the first royal to walk down the aisle alone. And we have to say, we love this feminist statement.
Traditionally, a father or father figure walks his daughter down the aisle on her wedding day to "give her away," as if she's his possession. While the origins are a little archaic, it's often seen as a nice gesture for women who are close to their fathers. Due to an illness, Markle's father currently isn't expected to be at the royal wedding. But according to CNN, the plan always included Markle walking herself down until meeting her father at the Quire.
As for now, Markle is planning on first meeting with a member of the clergy at the West Door. Instead of her father, she'll be joined by Prince Charles at the Quire, who will walk with her down the aisle. In another feminist move, Charles won't be giving her away — instead, Markle will walk up to her groom herself.
As for her bridesmaids and the page boys, they'll be with Markle at the start of the procession, but won't be walking by her side.
This is a big deal, as Markle will be the first royal bride to take those steps by herself. CNN reports that this plan was set so that Markle could assert herself as a strong, independent woman. We think it's a bold and beautiful statement.
CNN will be one of the channels airing the royal wedding this Saturday, May 19th, at 5 a.m. ET. We'll be watching from across the pond, of course.