Meghan Markle & Priyanka Chopra are BFFs and we want in on their squad, please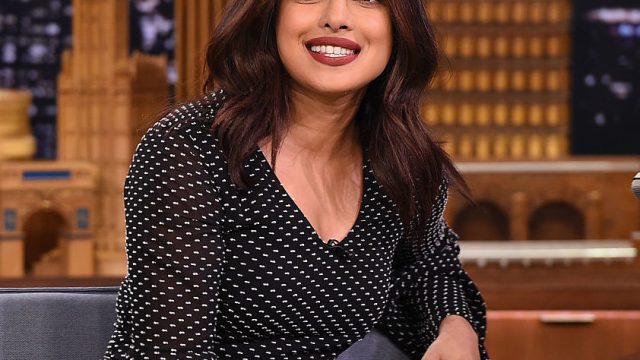 Over the holiday weekend, while you were hanging with family or waiting in an airport for your flight, actresses Priyanka Chopra and Meghan Markle became BFFs. OK, they were already friends, having met at a luncheon for women in television and became fast friends, but their Thanksgiving selfie seems to seal the deal. The Suits and Quantico stars' dinner, which also included filmmaker Mubina Rattonsey was somewhere in Los Angeles — we don't know the restaurant, but it looked very cozy with candlelight and cocktails. Basically, it looks like the perfect place to hang with your friends and catch up on holiday gossip…or maybe even Markle's beau Prince Harry?
In the photo, taken from Chopra's Instagram, the women are dressed super casually with Chopra in a flannel shirt and Markle in distressed jeans and neither seem to be wearing much more than a slick of lip gloss. Clearly, they are the type of friends every woman needs — someone that you can just call up and say "meet me in twenty minutes and don't bother with the eyeliner. (Although knowing Los Angeles traffic, it could probably be an hour with time to do your makeup and hair, but who are we to judge?)
It is so great seeing these two together. They became friends earlier this year at a party thrown by Elle and it was friendship at first sight. Chopra is apparently a fan of Suits, too! When asked about a future collaboration between the two, Markle was enthusiastic this summer. "I would love to work with her on a film one day! I told her specifically that my dream is to work with her on a Bollywood film because I think it would be so much fun — she said I should do it!," she told Indian news outlet PTI in an email interview.
We would be way into that, BTW, ladies.
https://www.instagram.com/p/BI0bKlCg8_K
These two may not get to see each other often since both have popular shows and Chopra is getting ready for the Baywatch movie, but let's hope we see them together again soon. Good buds are hard to find.