Meghan Markle was Prince Harry's date to Pippa Middleton's wedding reception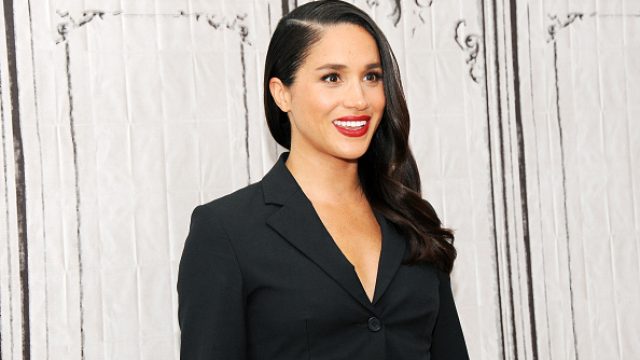 Over the last year, rumors about Meghan Markle and Prince Harry's romance appeared in headlines all over the world. We still don't have all of the information, but the latest clue into their relationship came yesterday.
Fairly recently, the couple had everyone hoping for wedding bells after Meghan discontinued her lifestyle blog. And photographers are always poised outside of their residences, hoping to catch a picture of them holding hands. Obviously, everyone just wants to know what is going on between those two lovebirds! And knowing that they attended the wedding reception together is a great sign for the relationship.
In light of how interested the public is in their relationship, according to People, Prince Harry wasn't planning on bringing Meghan with him to Pippa's wedding. The two had before attended a wedding ceremony in Jamaica. But Harry knew that Meghan's presence would have likely changed the story of the day.
He wanted to keep the attention on the bride and not the guests, which we think is very thoughtful.
But the source told People that Markle, who was in London, was picked up by Harry after the morning wedding ceremony.
She joined in with the rest of the guests at the reception later that evening. And that is a major step in this famous couple's relationship.
https://www.instagram.com/p/BUW6o02BtaB
Of course, another royal wedding is still too far away to call. But we cannot help but be happy for the gorgeous couple.