Meghan Markle and Prince Harry stepped out for their wedding rehearsal, and this might be our last look at the royal bride and groom before the big day
We have absolutely no horse in this race and yet we're more excited for Meghan Markle and Prince Harry's royal wedding than we've been for weddings of our actual IRL friends. We're two days away from the big event and things are getting real. Meghan and Harry were spotted today, May 17th, on their drive into Windsor Castle (the wedding venue), and Meghan had the sweetest smile on her face.
Of course she's smiling! Despite the sad circumstances surrounding her father's presence at the wedding, it's her wedding weekend, and, even more important, her time to soak in the moment and enjoy.
"She is with her mother and with her best friends and is preparing for one of the most magical days of her life," a royal source told People.com, who also added the couple were on their way into the castle for the rehearsal run-through. Prince William and Kate Middleton were also spotted driving in for the big weekend. We think it's safe to say: It's all happening.
These *might* be the last photos we see of the royal couple before Saturday's ceremony. And this is the first time we've seen the couple since the beginning of May, since they cleared their schedule of all royal engagements in preparation for the big wedding.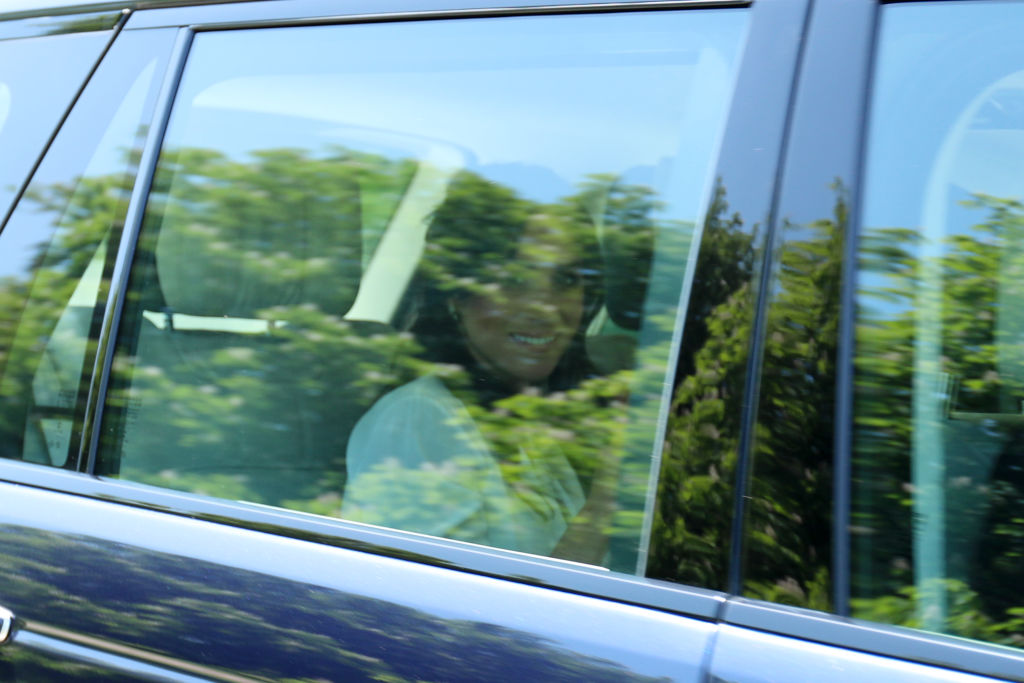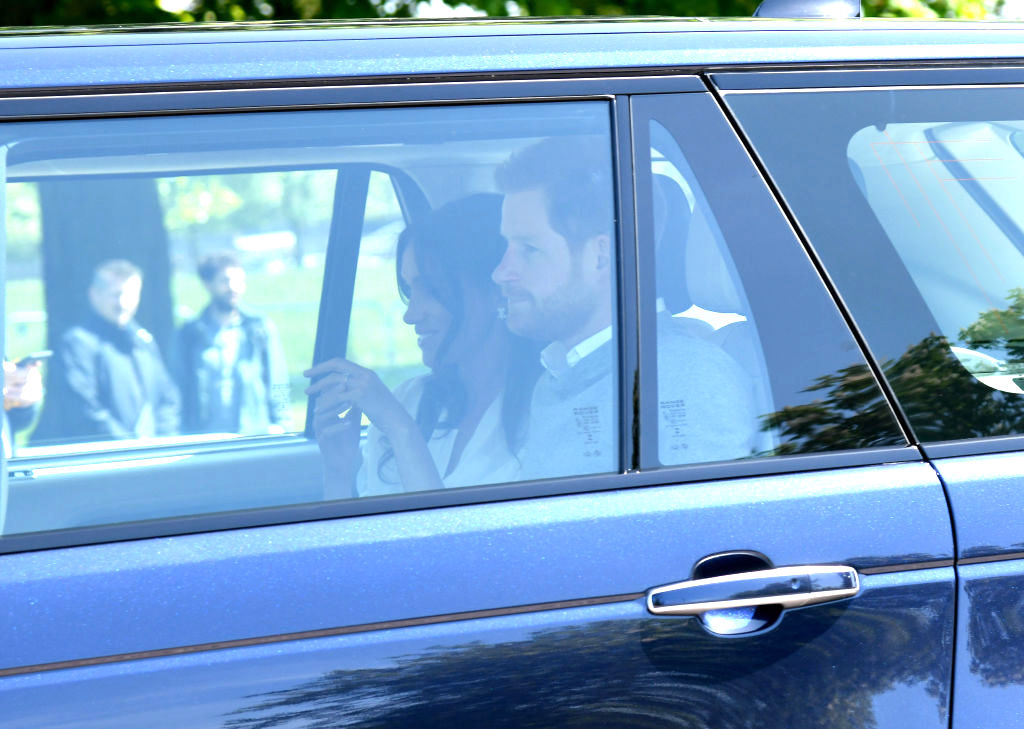 The latest update on Meghan's dad Thomas Markle is that he will miss the wedding to recover from heart surgery at his home in Mexico.
"Sadly, my father will not be attending our wedding," Meghan announced in a statement earlier today. "I have always cared for my father and hope he can be given the space he needs to focus on his health."
After all the questions floating around regarding Meghan's dad, his health, and his status at the wedding, it's so nice to see Meghan and Harry, happy and en route to their big day.