Royal wedding floral designer Philippa Craddock's Instagram is full of stunning arrangements fit for a queen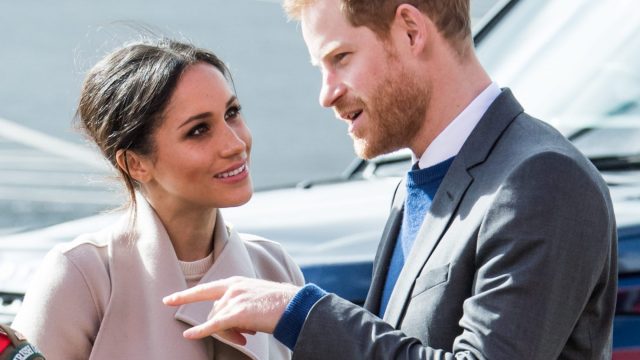 Meghan Markle and Prince Harry's upcoming nuptials will reportedly cost a total of $45 million, including around $42 million for security. Given that impressive price tag, we're becoming even more excited with each new detail that comes our way. From the royal wedding's lemon elderflower cake to the beautiful wedding invitations, it seems the royal family is sparing no expense. And on Saturday, March 31st, Buckingham Palace announced that the couple had chosen Philippa Craddock to be their royal wedding floral designer.
Craddock, a self-taught florist based in London, will be the creative mind behind every floral arrangement inside St. George's Chapel at Windsor Palace on Saturday, May 19th. According to the palace's press release, the wedding arrangements will be inspired by flowers and plants that bloom naturally in May. Examples include white garden roses, peonies, and foxgloves paired with branches of beech, birch, and hornbeam.
Though providing flowers for a wedding the size of Meghan Markle and Prince Harry's would be a massive undertaking for most any florist, Craddock's impressive resumé shows she's a clear fit for the job. She's previously worked with the Victoria and Albert Museum, Hampton Court Palace, Alexander McQueen, Christian Dior, and British Vogue, just to name a few. Adding the royal wedding to her list of achievements, though, is likely to become one of her grandest successes.
With a few weeks left to go until Meghan Markle and Prince Harry tie the knot, we've rounded up a few of Philippa Craddock's eye-catching arrangements from her very floral Instagram page.
From bohemian spring garden flowers to whimsical table settings, these photos offer just a taste of what's to come.
These stunning floral designs are truly fit for a queen.
While wedding site Bridebook previously estimated the cost of the royal wedding flowers to fall around $155,000, there's no word on what Craddock is actually charging for her services. Really, all that's left to do is wait as more exciting wedding details emerge.