Meghan Markle wore bridal white to her first Royal Ascot, and we're nostalgic for the royal wedding already
It's been exactly one month since the royal wedding of the century, and to celebrate, Meghan Markle and Prince Harry attended the ultra-fancy Royal Ascot races on June 19th, 2018. Perhaps as a nod to her bridal style, Meghan channeled her wedding dress by wearing an all-white Givenchy look to the event. With Prince Harry by her side in coattails and a top hat, the couple looked like a bride and groom from the '20s, which, obviously, we're here for.
Okay, but what is Royal Ascot? According to Harper's Bazaar, Royal Ascot is a five-day horse race in the small town of Ascot, England. Every year, the royal family enters in a carriage procession and takes their spot trackside in the Royal Enclosure. Members of the British monarchy has attended every Royal Ascot since its inception in 1711; the event is formal and everyone is required to wear a hat and, weirdly, a name tag. The entire affair is a high-society staple, and you aren't living the royal life until you've attended. So it's a big deal that Meghan has made her Royal Ascot debut this soon after the wedding.
Meghan was a vision in a conservative button-down white dress designed by Clare Waight Keller for Givenchy — the same woman behind Meghan's wedding gown. As for the required hat, Meghan opted for a black and white hat by Philip Treacy, for a head-to-toe look that screamed Very British.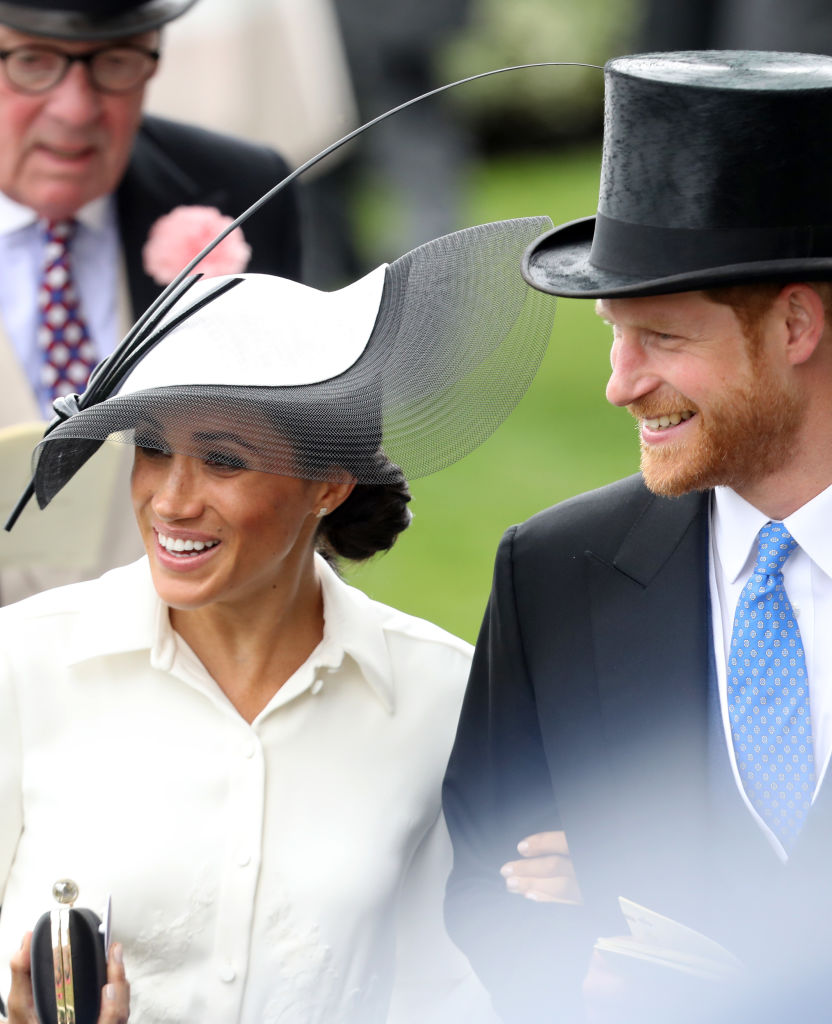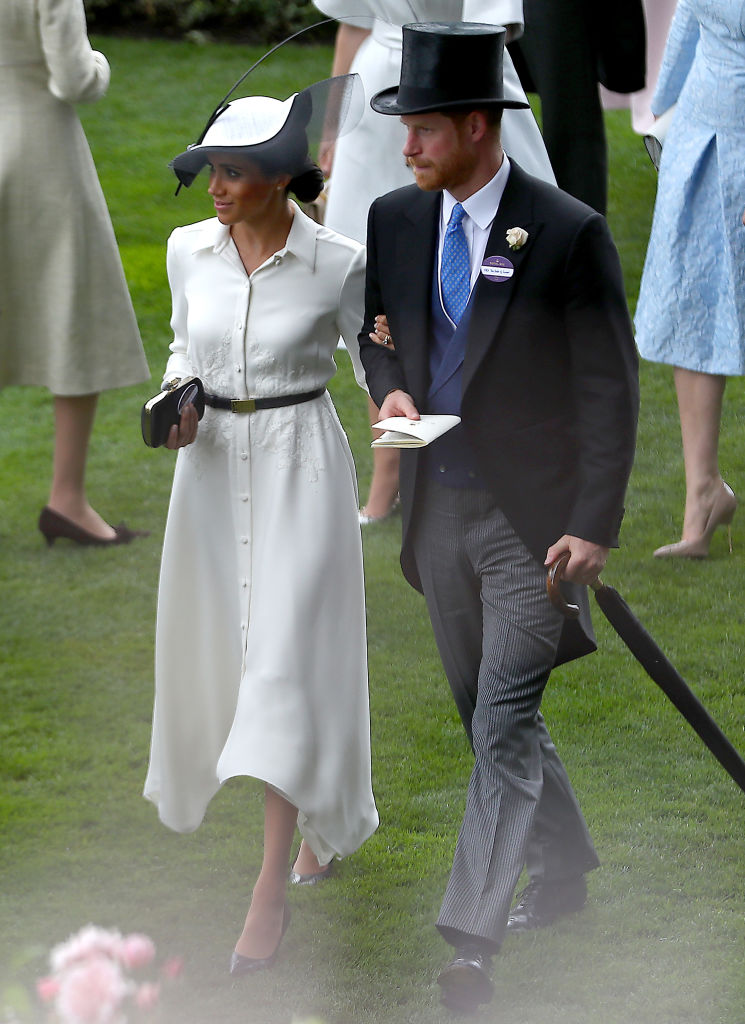 When Harry and Meghan arrived in a horse-drawn carriage, the crowd went nuts, of course.
Will and Kate did not attend the event this year, and interestingly, Town & Country reports that Kate did not make her Royal Ascot debut until 2016. In 2016, Kate wore a white lace Dolce & Gabbana dress, and it's clear that both women love a demure midi-length dress and a long-sleeved silhouette.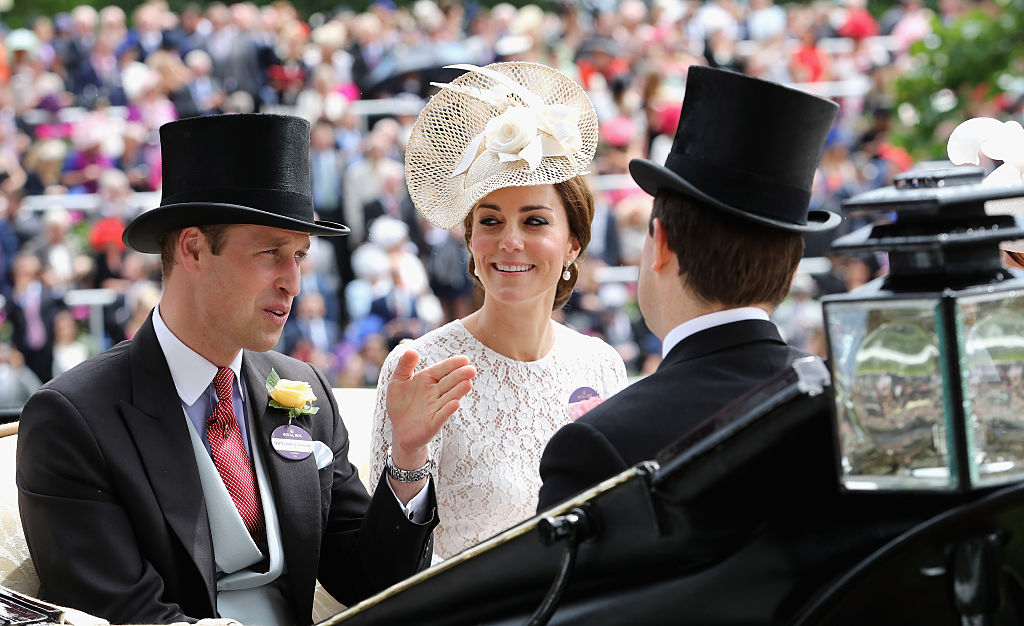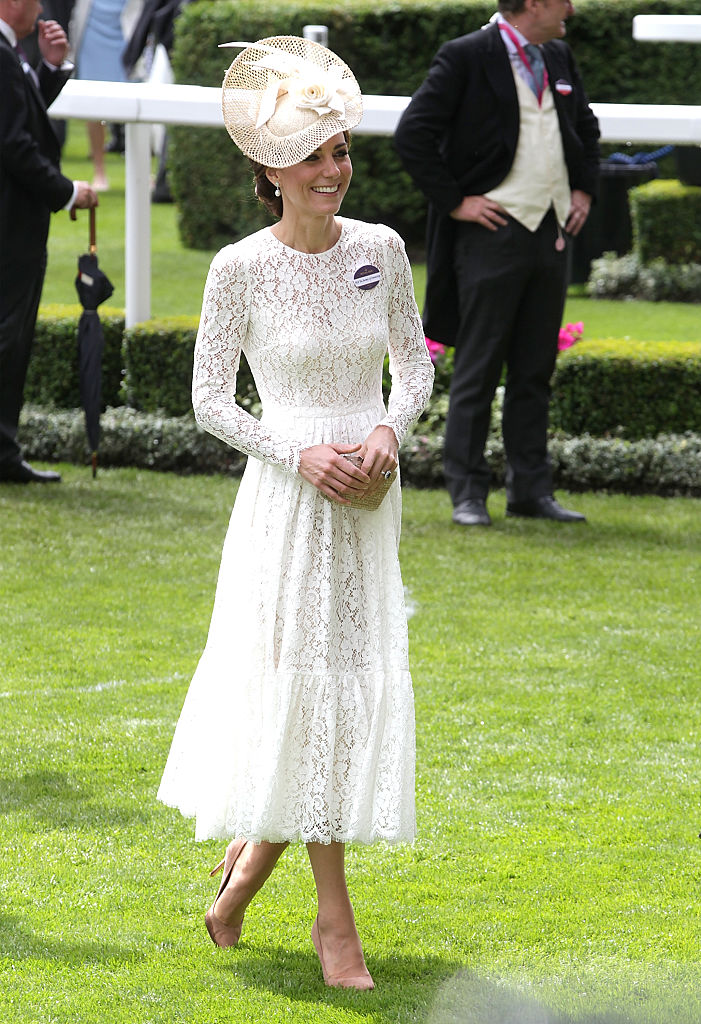 Seeing as Will and Kate took five years to attend their first Royal Ascot, it's clear that Meghan and Harry take their royal duties very seriously, which is great for us — the royal fans — so keep 'em comin'.