Harry and Meghan just showed so much non-royal PDA on a beach in Australia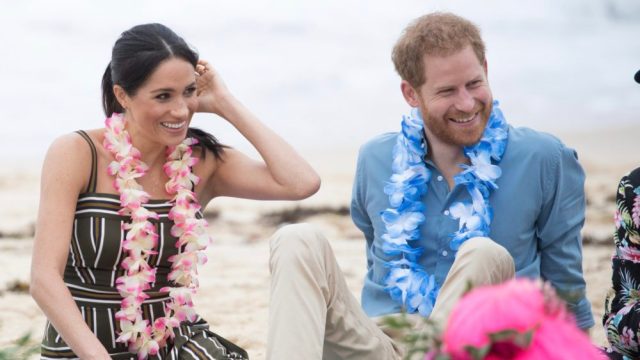 It's officially day four of Prince Harry and Meghan Markle's first royal tour as a married couple. The pair are slated to visit Australia, New Zealand, Tonga, and Fiji over the 16-day trip, and they've already made major (and adorable) waves with their first public appearances (we're talking cute umbrella-holding moments, heart-melting hugs, and even a homemade loaf of banana bread courtesy of Markle).
But perhaps the most swoon-worthy moment yet took place on October 19th when the two sat together during a visit to Bondi Beach. In unusually casual looks (Meghan wore a beachy dress and Harry wore a simple button-down with rolled-up khakis), the couple sat and talked to the founders of OneWave, a surfing organization dedicated to raising awareness for mental health.
And the relaxed environment blessed us with a noteworthy dose of royal PDA. Take a look: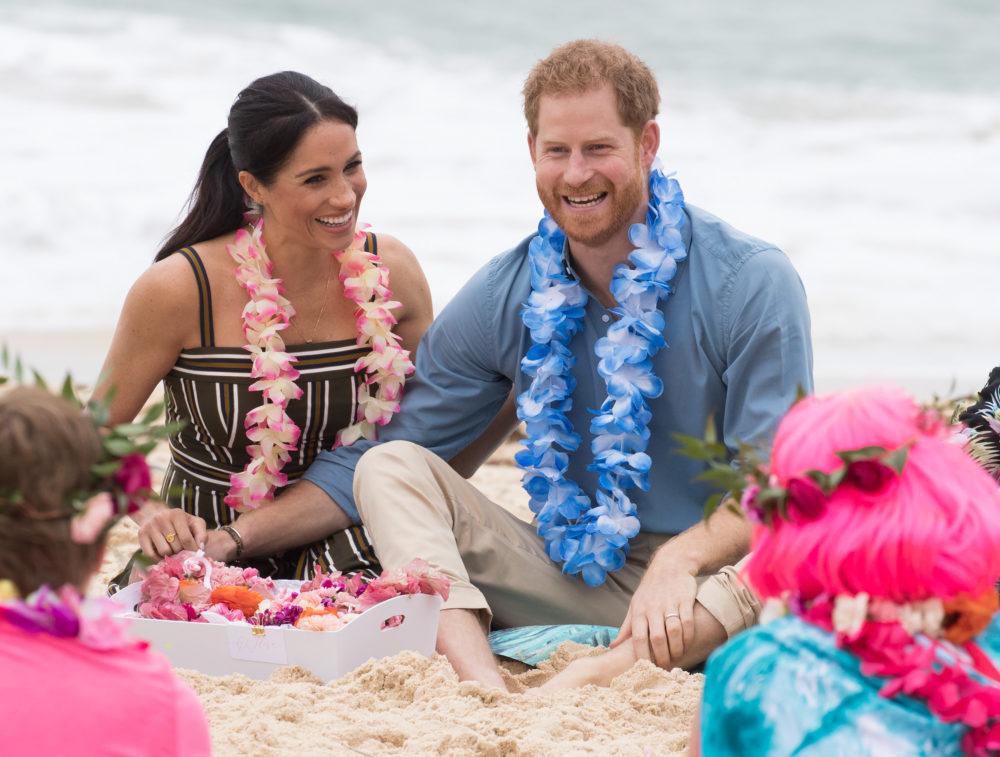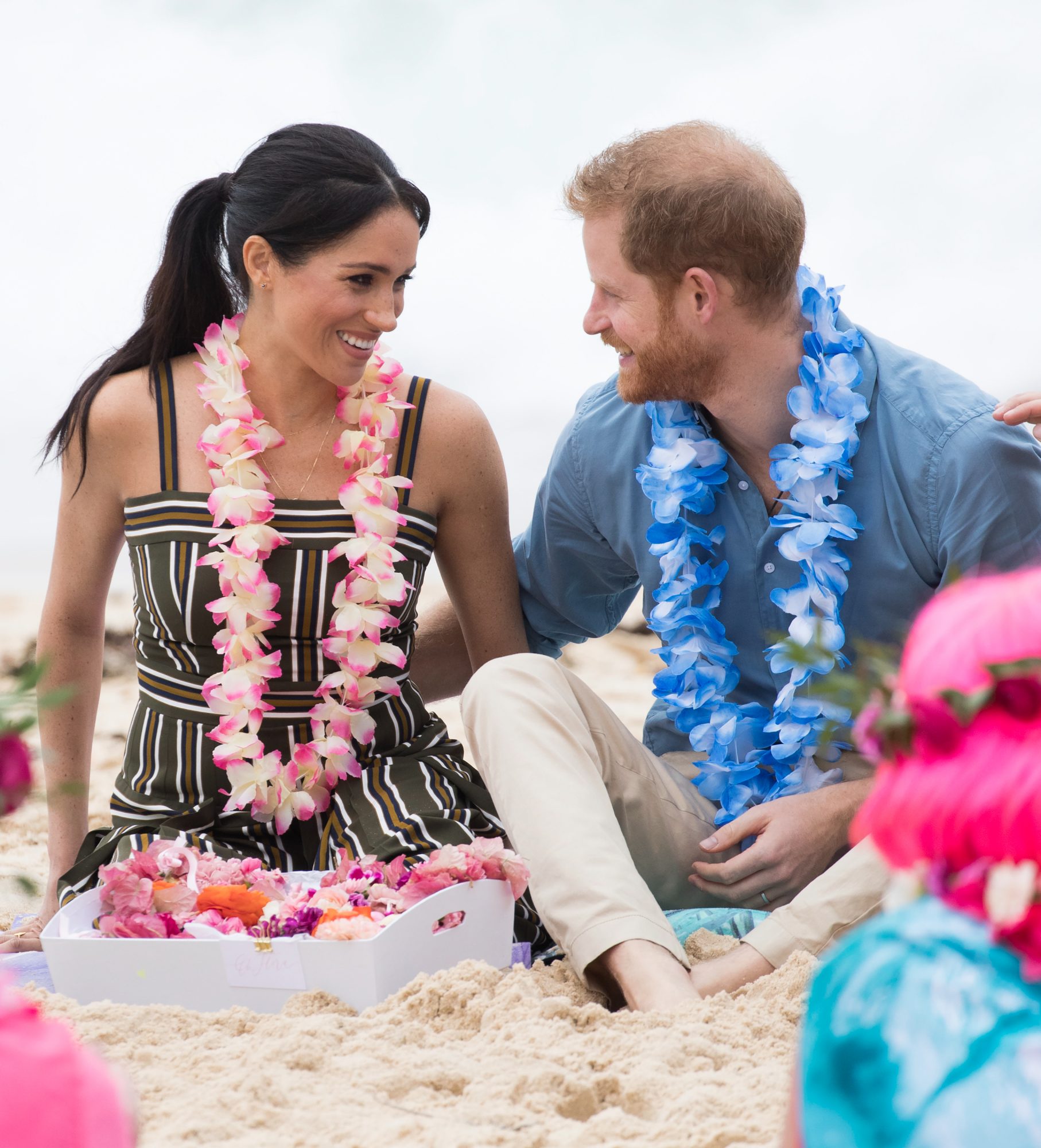 Needless to say, we're going to need a minute to recover from this gallery of cuteness.
Royal protocol technically dictates minimal touching between couples in public (and especially in the presence of the queen). However, it seems the low-key, beachy vibes (and the approximately 9,500 miles from grandmother Elizabeth) proved all too tempting for the newlyweds.
And we're not complaining.