Meghan Markle and Prince Harry Have New Jobs With Netflix
From Sussex royals to film moguls.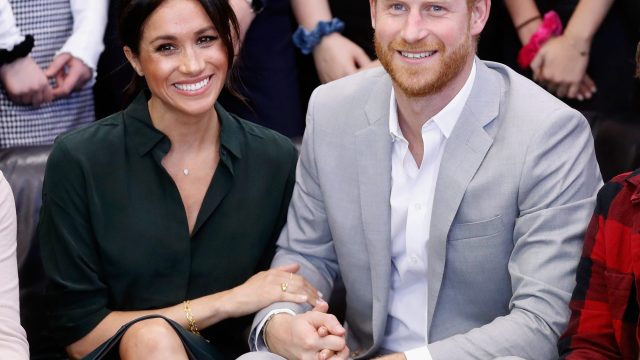 The Sussex royals have become film moguls. Meghan Markle and Prince Harry, the Duchess and Duke of Sussex, just signed a massive multi-year deal with Netflix through their new production company. This deal allows the former senior royals to produce a host of content, from feature films and scripted series to documentaries and kids' shows.
The former senior royals are seemingly taking similar steps to those of the Obamas after Barack left office in 2016. Michelle and Barack founded their nonprofit The Obama Foundation, which aims to "inspire, empower, and connect people to change the world." And the Obamas also signed a Netflix docu-series deal in 2018 with their production company Higher Ground Productions.
Our focus will be on creating content that informs but also gives hope, the couple said in a statement to The New York Times.
"As new parents, making inspirational family programming is also important to us." Netflix's "unprecedented reach," they added, to about 193 million subscribers will help the Sussexes "share impactful content that unlocks action." This year, Markle lent her voice to Elephant, a Disney+ nature documentary, and she reportedly donated her earnings to charity.
Though neither Netflix nor Meghan and Harry have spoken about how much this deal is worth, the pair were in talks with other streaming companies, including Disney, Apple, and NBCUniversal, and were asking for a deal in the ballpark of $100 million at the time.
Meghan and Harry have settled in Malibu, and have begun advocacy work. Through their forthcoming charitable foundation Archewell, named after their son Archie, the couple will tackle issues like racial injustice, gender equality, environmental concerns, and mental health.
Since returning to the States, Meghan has already dipped her toes into American politics and talked about the importance of voting in the upcoming election.
There's no word on if Harry and Meghan already have something in the works in regards to streaming programming. However, with this deal under their belt, we can expect to see some Sussex-produced goodness sooner than later.