Explore London with these 6 Meghan Markle and Prince Harry-approved places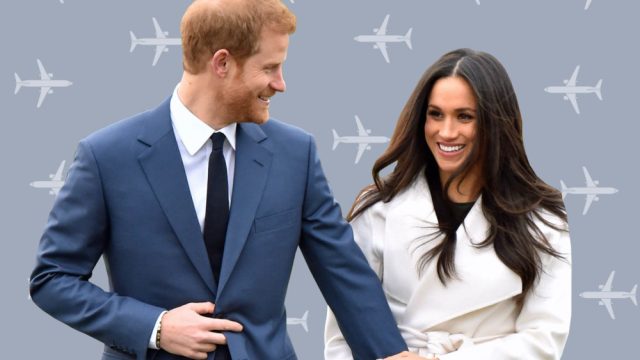 Our fave royal duo Meghan Markle and Prince Harry will tie the knot at St. George's Chapel on May 19th this year, and the nuptials have captivated hearts of British and Americans alike. Markle— an American actress, activist, and writer best known for her role in USA Network's Suits — and Prince Harry reportedly met on a blind date set up by a mutual friend. The results? A royal engagement and love story that closely resembles a Hallmark channel movie plot. Our hearts!
In their first joint interview with BBC's Mishal Husain after their engagement announcement, the couple offered viewers a glimpse into their relationship — explaining in full detail how the engagement unfolded with Markle's now-famous roasted chicken recipe. Ahead of the royal wedding, travel sites such as TravelPirates are offering royal wedding packages that give travelers the chance to the explore the city where Markle and her prince fell in love. Whether you're contemplating travel plans for spring break or traveling to London for the royal nuptials like a die-hard fan, explore London with these Meghan Markle and Prince Harry-approved spots put together by TravelPirates deal hunter Alanna Smith.
Below is a Meghan Markle and Prince Harry travel guide to London, from their first date restaurant to shopping locations.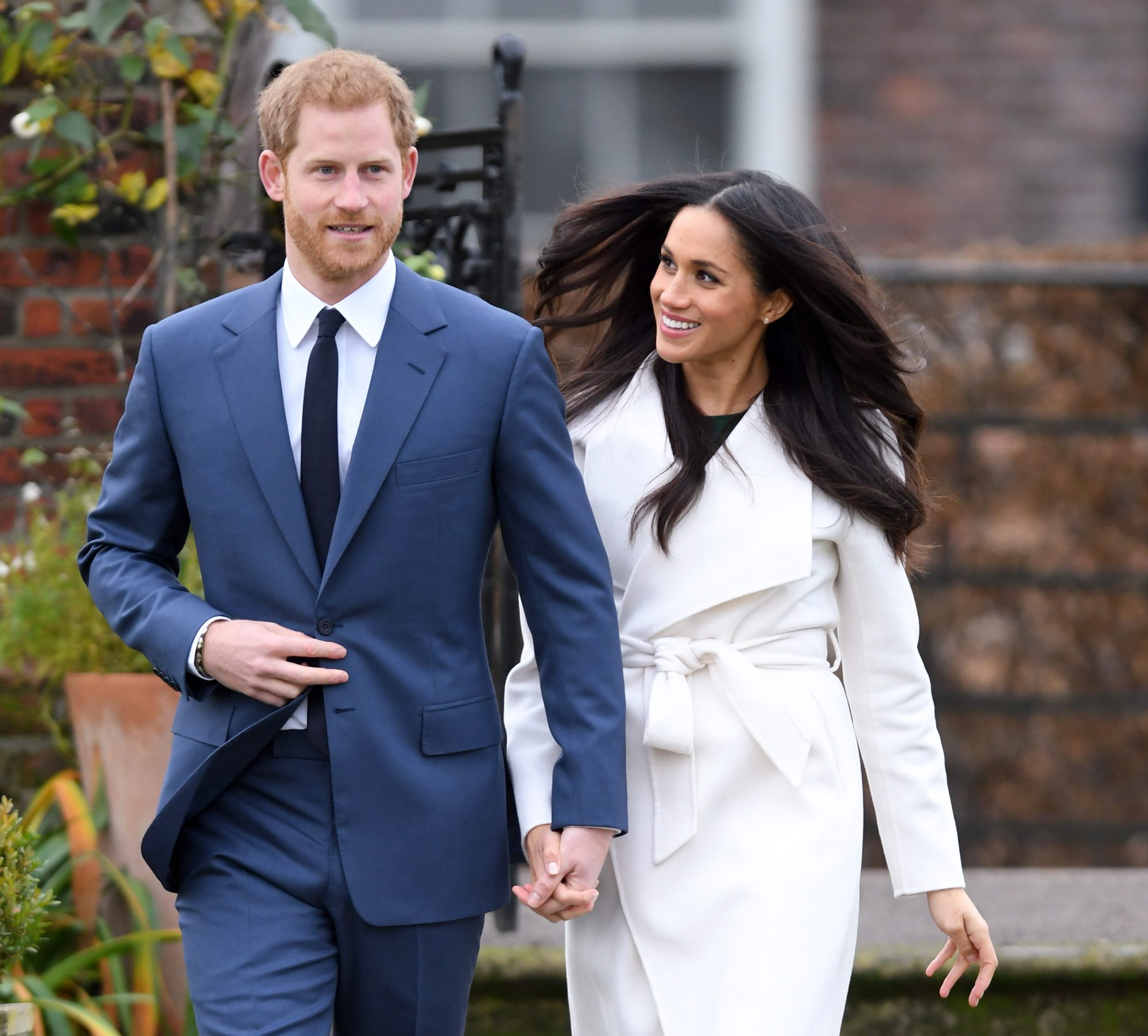 Dean Street Townhouse
It's been well documented that Markle and Prince Harry met on a blind date by a mutual friend. The now-engaged couple first met at Dean Street Townhouse, a boutique hotel located in the eclectic neighborhood of Soho. Markle and Harry reportedly met at the hotel's restaurant, which offers a British menu that includes "afternoon tea and Sunday roasts." Dean Street Townhouse also accommodates a public bar and contemporary art collection. With its classically dreamy bohemian decor and rich history, it's certainly the perfect backdrop to fall in love.
Windsor Castle
Markle and Prince Harry will tie the knot on May 19th at St. George's Chapel, a church nestled within the grounds of Windsor Castle. Located in the county of Berkshire, Windsor Castle is also one of the many residences of Queen Elizabeth. Open to visitors year round, ticket prices vary by age groups with standard adult tickets about $30. Additionally, TripAdvisor offers a variety of bundle package trips to Windsor Castle.
Kensington Palace and Gardens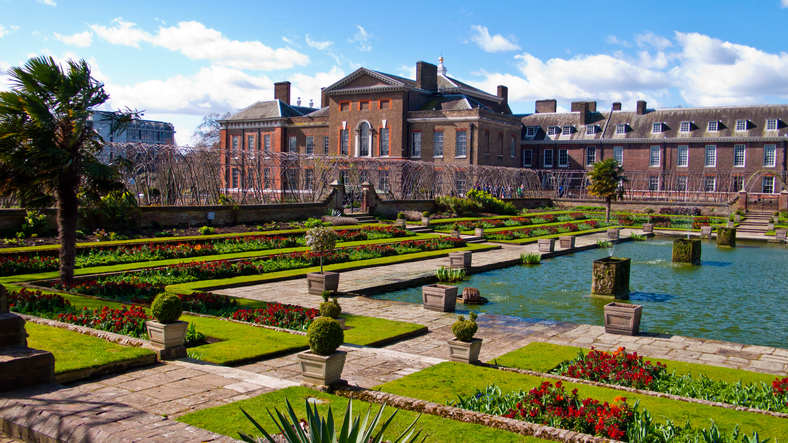 Within the grounds of Kensington Palace is Nottingham Cottage, the two-bedroom residence occupied by Prince Harry, and where he proposed to Markle during a night of roasting their infamous engagement chicken. Kensington Palace has been a place of residence for the royal family for decades; Prince William, Kate Middleton, Prince George, and Princess Charlotte also live within the grounds of Kensington. While Nottingham Cottage is not open to visitors, the Palace and Gardens offer admission for tours and exhibits.
The Tea Terrace Restaurants and Tea Rooms
https://www.instagram.com/p/BfoWCoJH3eI
Between May 1st and May 21st, Tea Terrace Restaurant locations across London will host a special royal wedding-inspired menu; the menu will feature seswaa, a meat dish and malva pudding, an apricot-based dessert — both of which are Botswana specialities, a country of great significance to Harry and Meghan. Banana cake (a favorite of Prince Harry's that just may be served at the wedding) and roasted chicken (a homage to Markle's well-known engagement chicken) will also be featured on the menu. One table, please.
Battersea Park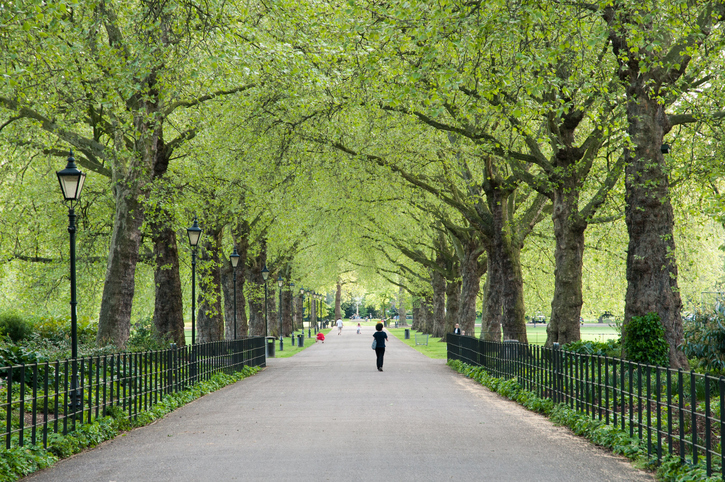 Back in 2016, Prince Harry and Markle were reportedly spotted shopping for a Christmas tree at Battersea Park when public knowledge of their relationship was at its infancy. Located on the south bank of River Thames, Battersea houses lush greenery, lakes, an art gallery, and a children's zoo, meaning it's the perfect place to escape the bustle of the city.
King's Road, Chelsea
Markle's addition to the British Royal Family (with public appearances alongside Prince Harry and siblings-in-law Prince William and Kate Middleton) has given the public a glimpse of her impeccable style. Proving to be a total Fashion It Girl, Markle has sported high-end to affordable items that range from Everlane to Burberry. Last Christmas, Markle was spotted doing some shopping at King's Road in Chelsea (also a fave shopping spot for Kate!) in the Heidi Klein store. With a mix of boutique and brand name shops, it's certainly the perfect place for a London shopping spree.
BRB, planning our next London trip.