Meghan Markle Suffered a Major Legal Loss in Her Privacy Lawsuit
Update, October 1st, 2020: According to a September 30th CBS News report, Meghan Markle's lawsuit against The Daily Mail and The Mail on Sunday suffered a large blow on Tuesday, the 29th. Judge Francesca Kaye ruled that the publishers under Associated Newspapers Ltd. have permission to use the contents of the behind-the-scenes book Finding Freedom by Omid Scobie and Carolyn Durand in their legal defense within the privacy lawsuit Markle filed last year. The lawsuit, covered below, was filed after the The Mail on Sunday published supposed private letters Markle sent to her estranged father, Thomas Markle.
Lawyers backing Associated Newspapers Ltd., under which The Daily Mail and The Mail on Sunday are published, state that Markle made personal information public when cooperating with Scobie and Durand during the writing of their book, "in order to set out her own version of events in a way that is favorable to her," per CBS News.
The court seemingly agrees. Furthermore, Judge Kaye also ruled the defendants may use "further particulars" relating to Finding Freedom in their defense.
Markle's lawyers argue this ruling "has no merit and is in fact false," CBS News reports, having told The Guardian ahead of this hearing that neither Markle nor Prince Harry were involved in the book whatsoever. "This latest hearing was unfortunately another step in a case that has already been drawn out by a defendant who uses the legal process to exploit the Duchess's privacy and the privacy of those around her for profit-motivated clickbait rather than journalism," the firm defending Markle said in a statement. Scobie also provided testimony, per The Guardian, stating that the Duke and Duchess were not directly involved. However, these arguments were not enough for the judge to rule in Markle's favor.
This ruling ahead of the January 2021 trial is major, though it's not a total loss for Markle. She and her team will have to come up with a revised plan in the next few months if they choose to go ahead with the lawsuit.
Original post, November 25th, 2019: In October, news broke that Meghan Markle and Prince Harry would be taking legal action against The Mail on Sunday and its parent company, Associated Newspapers, after the outlet "unlawfully" published a private letter written by Markle to her father Thomas Markle. The Duke and Duchess of Sussex allege it was published with the purpose to be "intentionally destructive." But now, records show that there's a whole lot more to the lawsuit than previously thought.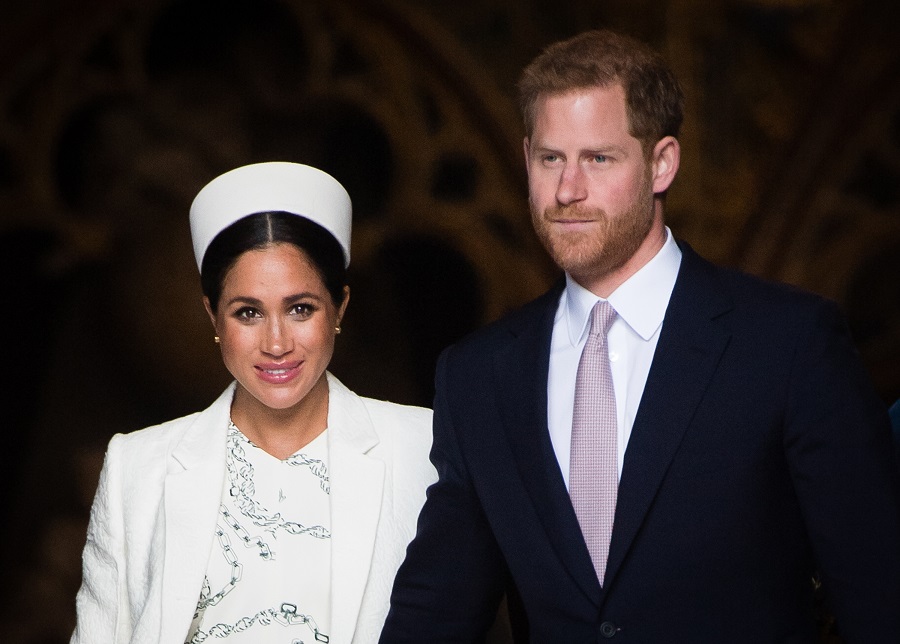 As reported by Byline Investigates, court papers show that Markle believes The Mail lied to readers about publishing the "full" content of the letter and omitted key passages that would "undermine" the outlet's "negative" portrayal of the duchess.
"The omitted parts [of the letter] demonstrate the Claimant's care for her father and others, as well as her concern about the UK tabloid media exploiting her father, and the fact that she addresses untruths previously published by the Defendant," said Markle's legal team in a response to Associated Newspapers' request for "more information" about Markle's initial claims. "Those elements did not fit the Defendant's narrative within the Articles. In such circumstances, the pronouncement by the Defendant that it was revealing the 'full content' of the 'five-page letter' was intentionally misleading and dishonest."
https://www.instagram.com/p/B0u59igFbIM
And now, as the papers show, it's clear the suit also alleges that The Mail has published not just that private letter, but a slew of "untrue" news stories in an attempt to damage the duchess's reputation.
Markle's team is raising questions about the outlet's journalism and ethics based on its "untruthful" reports of the royal couple's purchase of a £5,000 copper bath, £500,000 on soundproofing, and the construction of a new wing of their home, all using taxpayer money.
Furthermore, Markle raises concerns about the "deliberately inflammatory" story that linked her liking of avocado toast to "murder" and "human rights" abuses. (This story was titled, "How Meghan's favourite avocado snack—beloved of all millennials—is fuelling human rights abuses, drought and murder." That's real.). Plus, there's another article that connected her support of a community kitchen project to terrorists. ("Kitchen supported by Meghan's cookbook is housed inside mosque 'which has links to 19 terror suspects including Jihadi John'" the story reads.)
In fact, Markle's court papers list and rebut several past defamatory (and as we see it, often racist) headlines from The Mail.
These headlines include "Harry's girl is (almost) straight outta Compton: Gang-scarred home of her mother revealed—so will he be dropping by for tea?" and "Doria Ragland spotted alone in LA while daughter Meghan Markle parties with famous friends at her $300k baby shower."
https://www.instagram.com/p/Bv4Ou8nBFDE
As Byline Investigates reports, Associated Newspapers has not yet filed a defense to Markle's claims, but denies any misuse of private information, breach of copyright, or data protection infringement.
Markle is not about to let this actual fake news ruin her reputation. We stand with Meghan Markle and Prince Harry and hope that justice will eventually be served.