Meghan Markle and Prince Harry made their first appearance as Duke and Duchess of Sussex, and this is summer garden party #goals
The newlyweds are here: Meghan Markle and Prince Harry have made their first official outing since the 2018 royal wedding as a) a married couple and b) as the newly minted Duke and Duchess of Sussex. The couple made an elegant appearance at Prince Charles' (early) 70th birthday celebration on May 22nd. In photos from the event, Prince Harry is seen giving a speech on the steps of Buckingham Palace while Markle looks on. And we can't help but notice that Markle's new duchess style feels like she's making a sartorial nod to sister-in-law Kate Middleton, which we're very much here for.
Markle opted for a nude silk-crepe pencil dress by the designer Goat and paired it with matching nude heels, and like, who do we know that loves a nude pump? The Duchess of Cambridge, of course. To complete her look, Markle topped off the outfit with a soft pink Philip Treacy hat. Tbh, we think she was made for this whole duchess thing.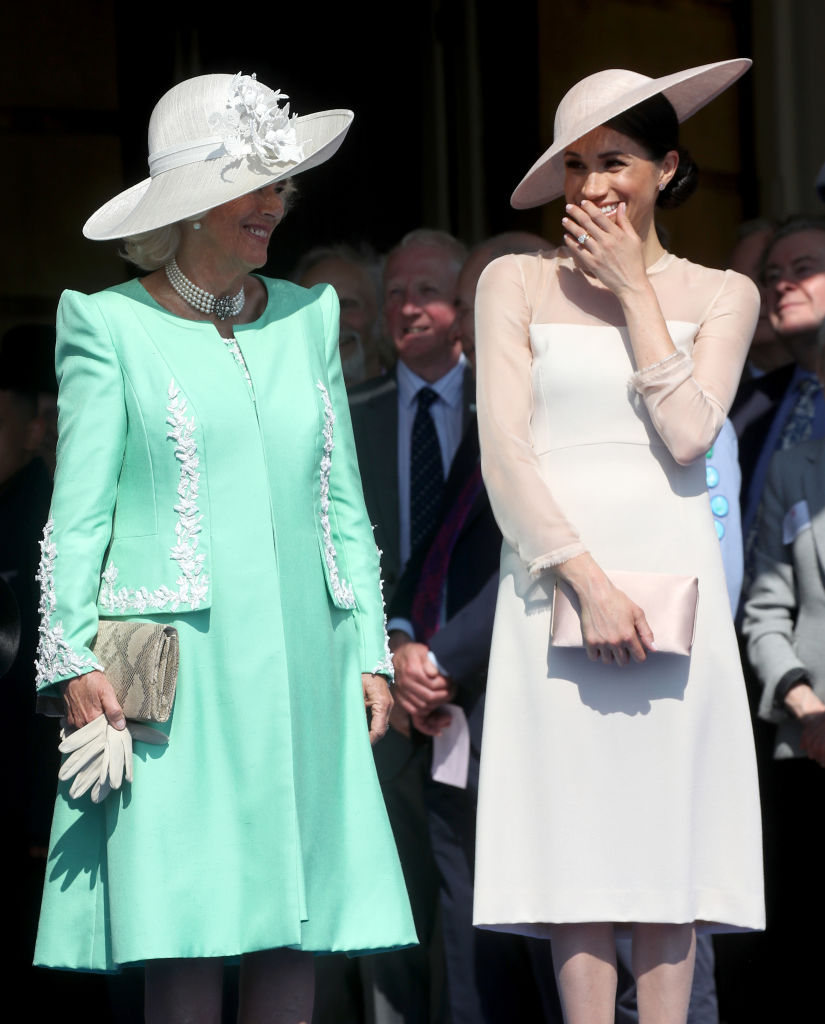 She's very Kate-inspired, no?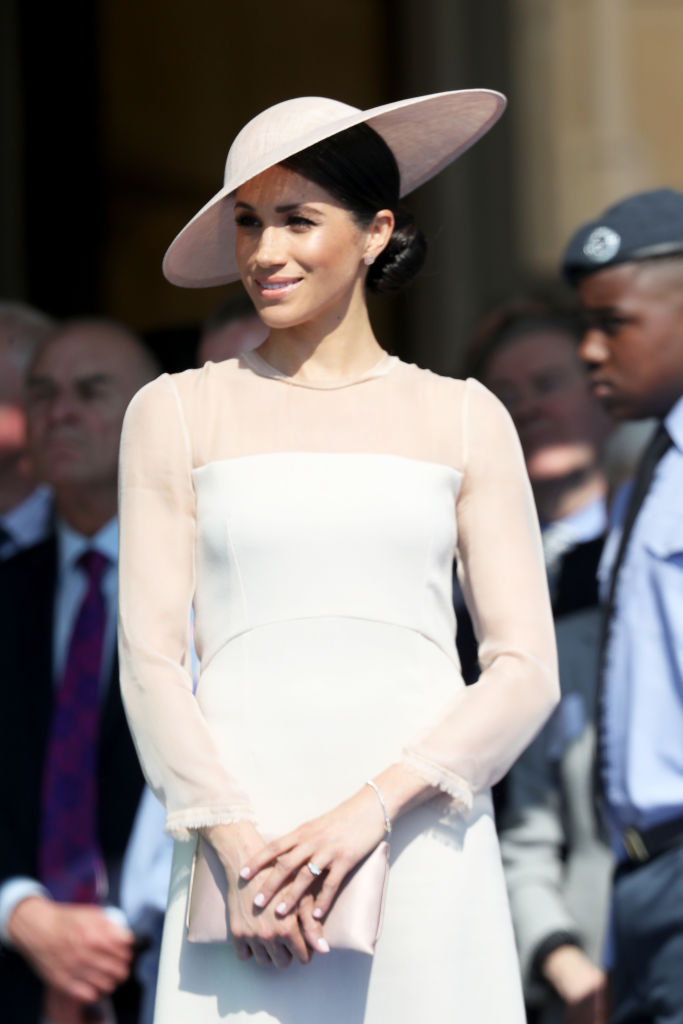 We're here for this shared royal aesthetic.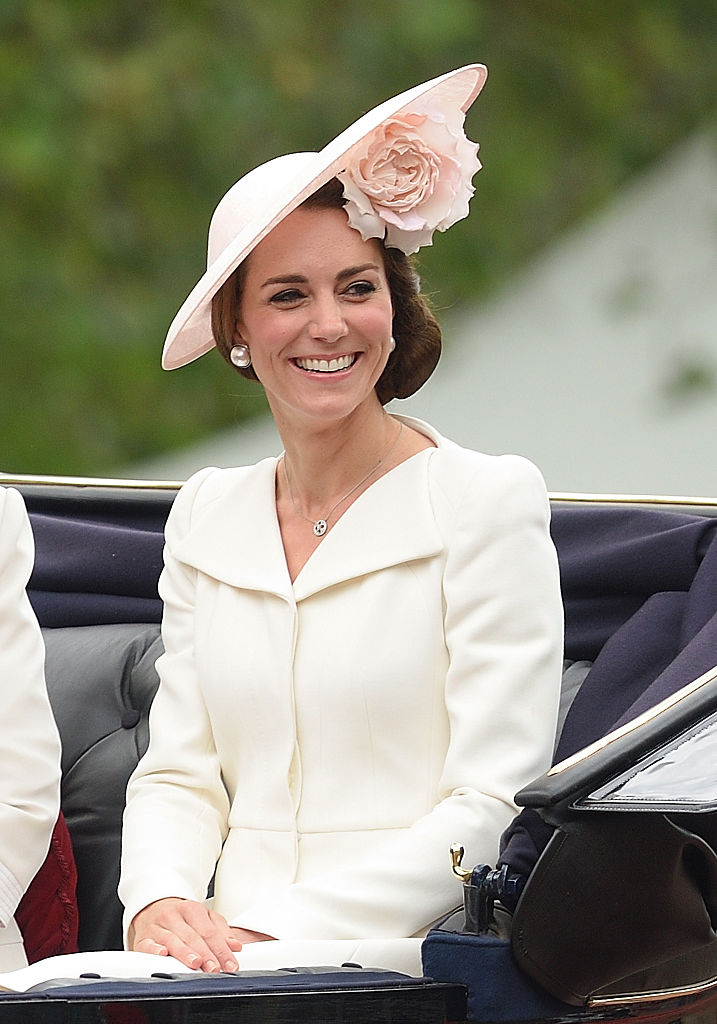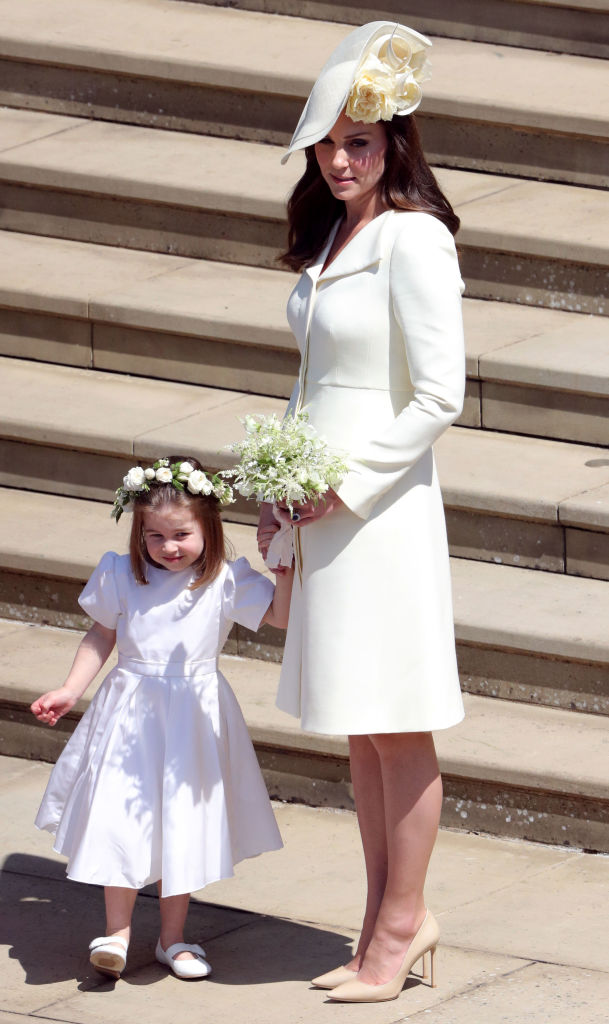 Meghan and Harry's royal appearance today was to honor Harry's dad, Prince Charles, who turns 70 in November of this year — though the palace is celebrating his official 70th Birthday Patronage Celebration at Buckingham Palace today. The Prince of Wales' "birthday party" is actually a giant 6,000-person event to honor both his upcoming birthday and the many military affiliations and charities he supports.
Because of today's important event, the royal couple decided to postpone their honeymoon to next week, where they will be reportedly vacationing in Namibia.
"The couple will be going on honeymoon, but not straightaway, a Kensington Palace spokesman told People.com. "They will have their first engagement as a married couple in the week after the wedding.
All we can say is please, please give us more royal outings. We're feeling Markle's duchess style and need more summer garden party inspo.