Prince Harry and Meghan Markle just released their official engagement photos
Stop everything! We mean it this time. Kensington Palace just released Meghan Markle and Prince Harry's official engagement photos, and they are almost too gorgeous for words. If you haven't already gotten a serious case of royal wedding fever after the couple announced their engagement a few weeks ago, you might finally come down with a bout of it today.
The palace released not one but two official engagement photos of the couple — revealing that Markle and Prince Harry posed for the portraits earlier this week at Frogmore House in Windsor, and also that they were taken by fashion photographer Alexi Lubomirski. Lubomirski has also photographed Julia Roberts, Angelina Jolie, and Kristen Stewart — to name just a few.
The first photo, a breathtaking black and white close-up, shows Markle (and her ring!) nuzzling up to her fiancé, who, in turn, is wrapping his Burberry coat around her. Markle's wearing a sweater by Victoria Beckham.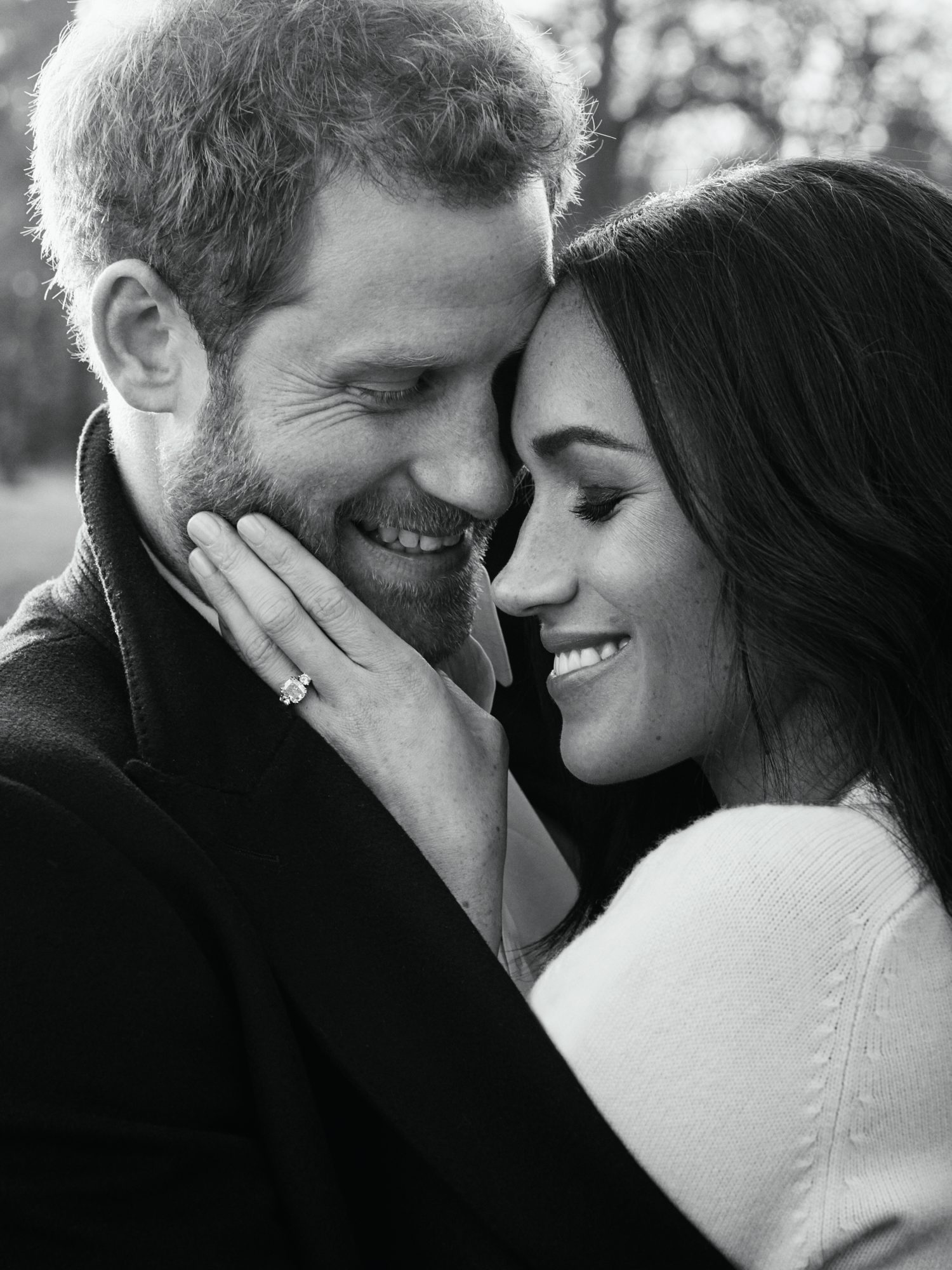 If you haven't yet melted into a puddle on the floor, then let us also show you the second shot, which is equally beautiful. The couple is seated on a set of stairs, looking directly at the camera. Again, the ring is front and center, and Harry looks dapper as ever in his signature navy blue suit. Markle is wearing a sheer black dress with intricate embroidery by Ralph and Russo.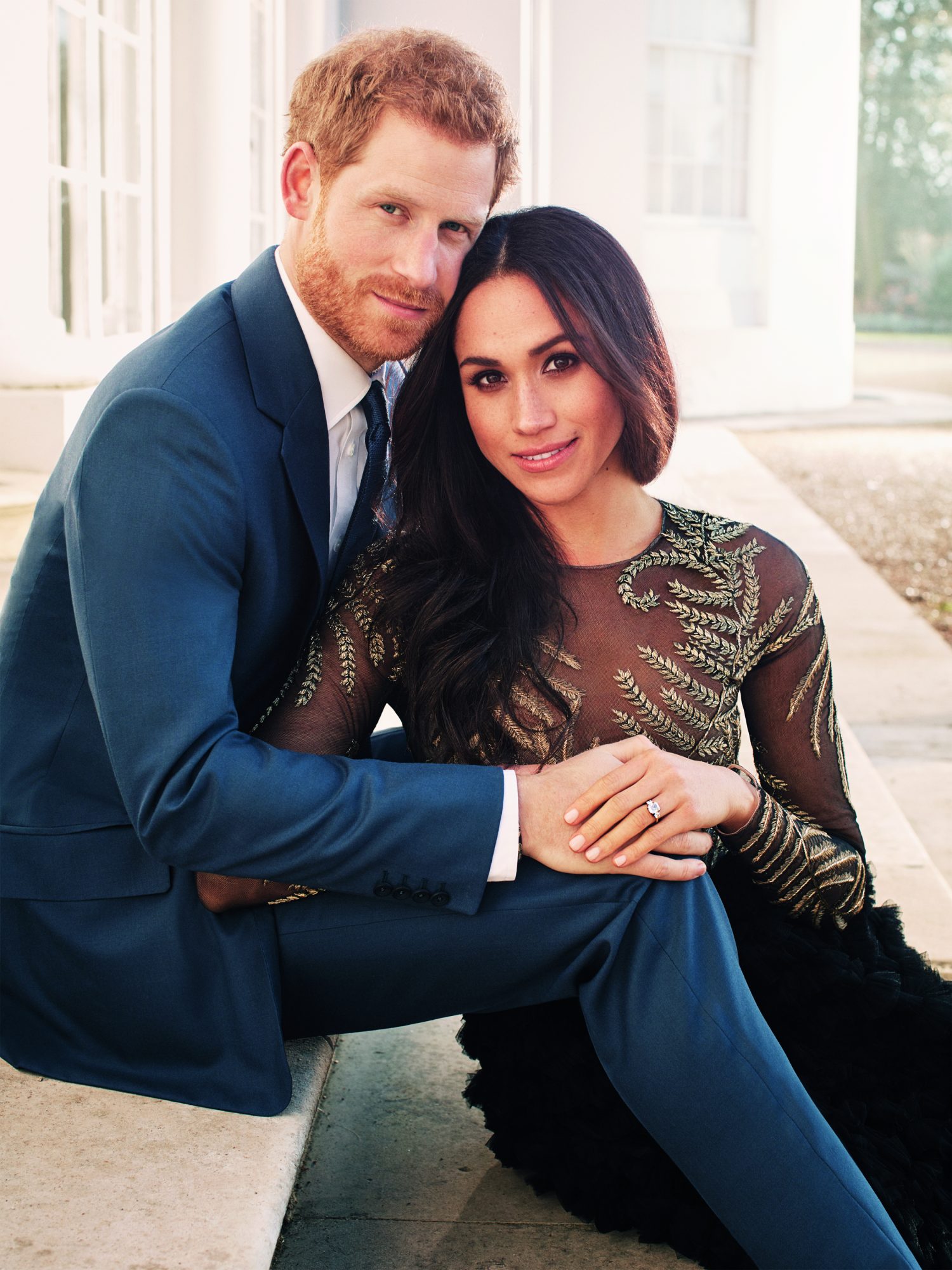 In a statement from the palace, Lubomirski discussed his photo shoot with the soon-to-be married couple, saying, "It was an incredible honor to be asked to document this wonderful event, but also a great privilege to be invited to share and be a witness to this young couple's love for one another. I cannot help but smile when I look at the photos that we took of them, such was their happiness together."
The royal family also thanked fans for the love and well wishes, writing in a tweet, "The couple are so grateful for the warm and generous messages they have received during such a happy time in their lives."
And if two engagement photos weren't enough to quell your royal wedding thirst, they shared yet another photo from the shoot — this one, a candid black-and-white picture of the couple holding hands while walking.
If you heard the birds chirping extra loudly this morning, you now know why. Swoon.