Meghan Markle and Prince Harry just broke royal tradition *again* with this eco-friendly decision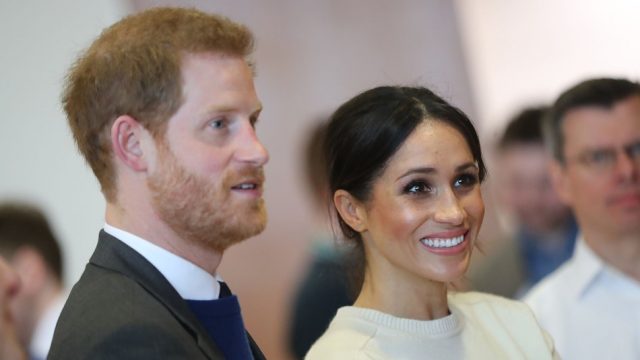 The royal wedding is just weeks away, and it seems as though everything is coming together. Over the weekend, we found out that Meghan Markle and Prince Harry have chosen a florist…but what many don't realize is that the decision technically broke royal tradition in a pretty significant way (as seems to be the trend with these two).
Markle and Harry hired Philippa Craddock, who has a company based in Central London. Craddock got her start back in 2009, and strives to make every event she covers a personal experience. She's also all about paying it forward. Craddock and her business have partnered with an organization called drop4drop, which strives to aid the World Water Crisis. Her involvement and donations go toward providing clean drinking water to those in need.
And she's also all about making sure her craft is as eco-friendly as possible, which is a first for a royal wedding event.
"When we source from larger international growers, we ensure the flowers come from fair-trade farms and meet with our own environmental standards," her website states. "Our relationships are long standing, we have worked with most of our suppliers since the beginning."
Craddock noted that her company tries not to use florist foam when possible and uses recycled cardboard for flower transport.
According to W, Markle may also be breaking protocol in another way: by choosing a florist like Craddock. They reported that royals typically carry white flower bouquets at their wedding ceremonies, but Craddock's overall aesthetic has a ton of color.
Peonies have been reported to be one of Meghan Markle's favorite flowers, and they come in a wide assortment of colors as well…but there's no way we can know for sure until the actual day arrives.
We can't wait to see what these arrangements look like. May 19th can't come fast enough.