There's a reason why Meghan Markle has been wearing so much navy blue
We're big fans (huge) of Meghan Markle's wardrobe here at HelloGiggles. The ivory wedding gown she wore to a dinner in Tonga last month? Brilliant. The affordable ASOS maternity dress she wore in New Zealand? Live for it. The eight separate navy blue looks she wore on her recent tour down under? Obsessed, but also intrigued.
Interestingly, there might be a deeper psychology to Markle's penchant for navy blue clothing. The duchess wore a lot of dark blue down under, which Applied Color Psychology Specialist Karen Haller thinks might mean that Meghan is subconsciously gravitating toward the color to showcase her professionalism and appear more relatable.
"When it comes to the psychology of color, blue relates to the mind. Darker blues relate to trust, logic, and knowledge," Haller told The Daily Mail. "It communicates duty and professionalism and given it's a more approachable color than black, maybe why she wore this hue often on her recent 16-day royal tour down under."
Haller also pointed out that Markle might have worn a lot of blue on her first major royal tour because she wanted to "maintain her focus and concentration during her royal duties."
Some of those navy looks included this sleeveless blue midi dress by Australian designer Dion Lee…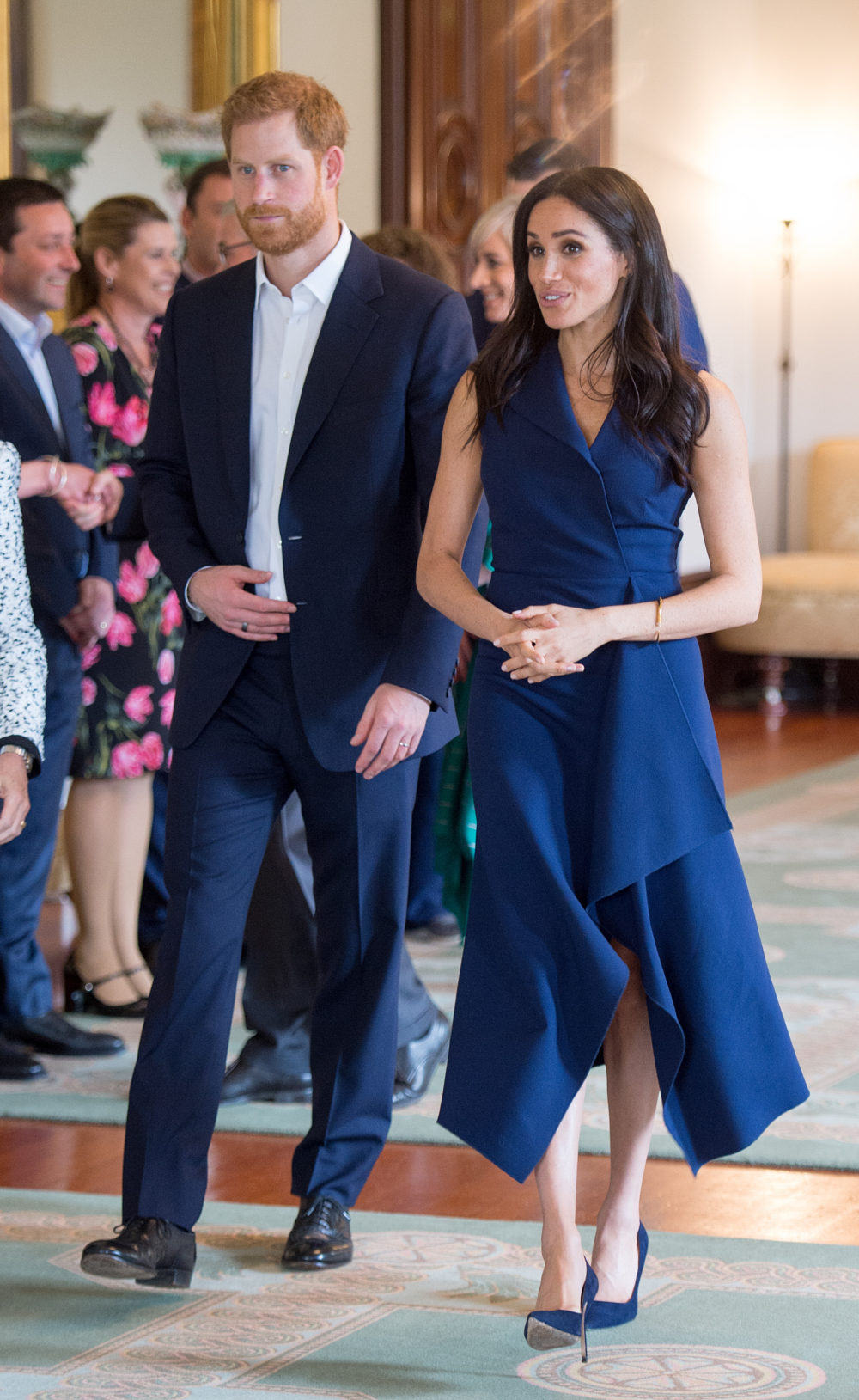 And this ruffle midi dress by Antonio Berardi…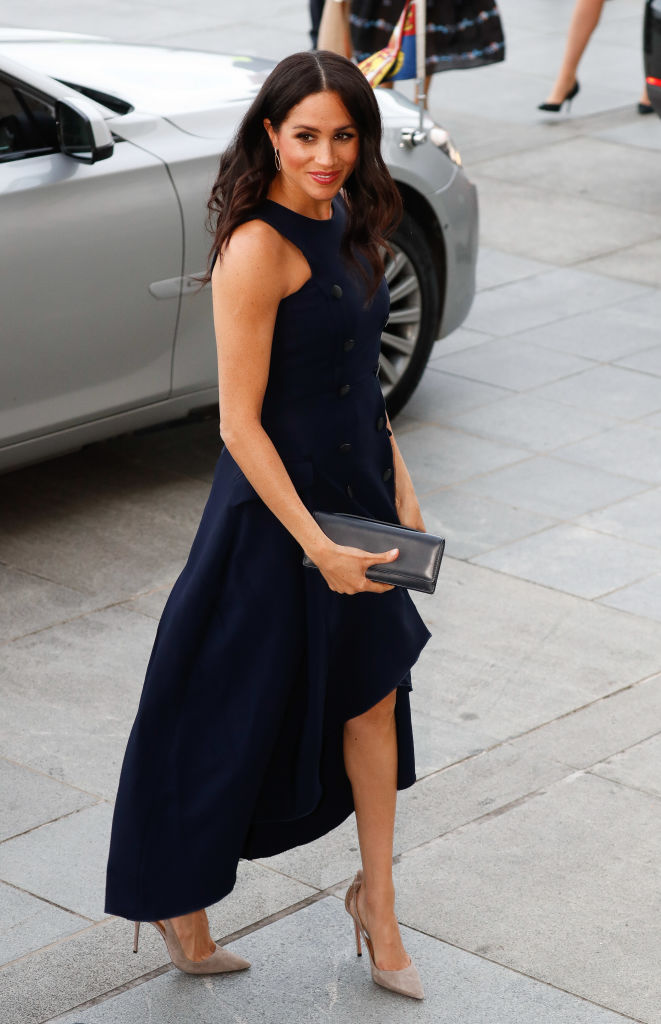 As well as this long-sleeved Stella McCartney look.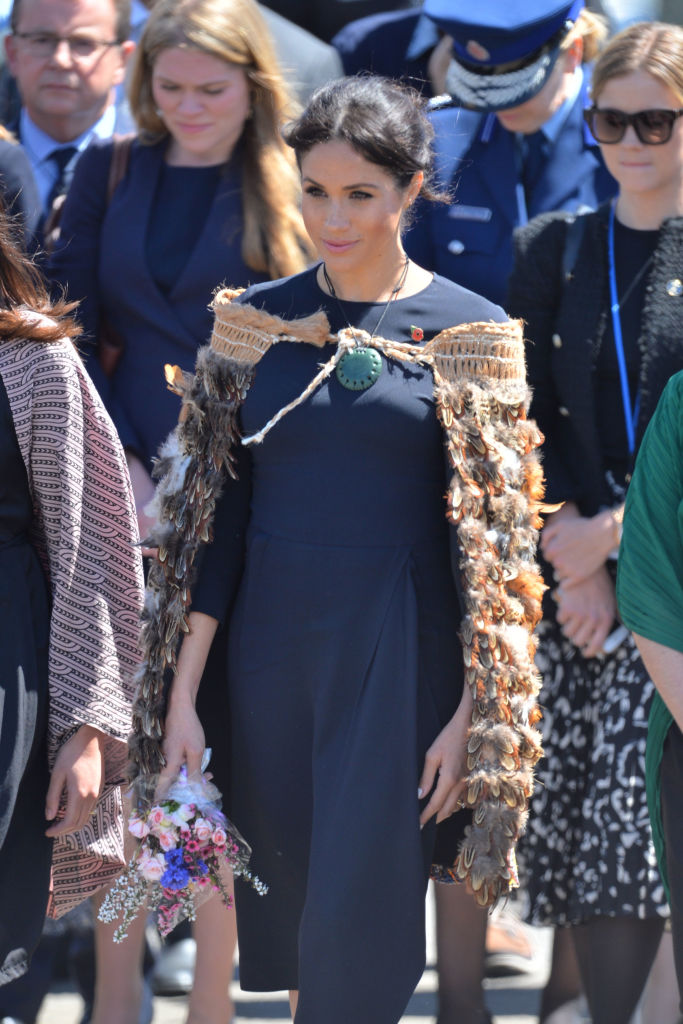 Relatable, professional, whatever—we dig it. Now we just have to go look at everything Meghan wore on her first royal tour and find budget copycats for our fall wardrobes.