Meghan Markle's favorite pair of jeans is back in stock *for now* — so treat yourself to a royal splurge
Meghan Markle has been wowing us lately with her royal-in-training wardrobe. She rocks all sorts of long wool coats, cute berets, and royal blue (ahem, navy) ensembles, but when she was newly dating Prince Harry, her style had a much more relaxed and Cali girl vibe. When the future royal wears anything it immediately sells out, but Markle's favorite pair of denim is back in stock and we're contemplating treating ourselves to a pair.
The special thing about this particular pair is that they are the ones she wore when she made her "relationship debut" with Prince Harry. Markle and Harry attended the Invictus Games together in September 2017 and everyone immediately wanted those ankle skimming light-wash skinnies with a solo ripped knee. This look was even more iconic because it was our first glimpse of the royal couple and phrases like "Meghan Markle style" were born.
Now it's six months later and fashion label Mother has re-stocked the jeans heard 'round the world. Mother's Looker Ankle Fray Love Gun denim jeans cost a cool $228, so these aren't your average bargain buy. Before Markle adopted her current "royal wardrobe," she was spotted wearing Mother all the time, which makes sense, because royals are discouraged from wearing jeans, especially during royal outings.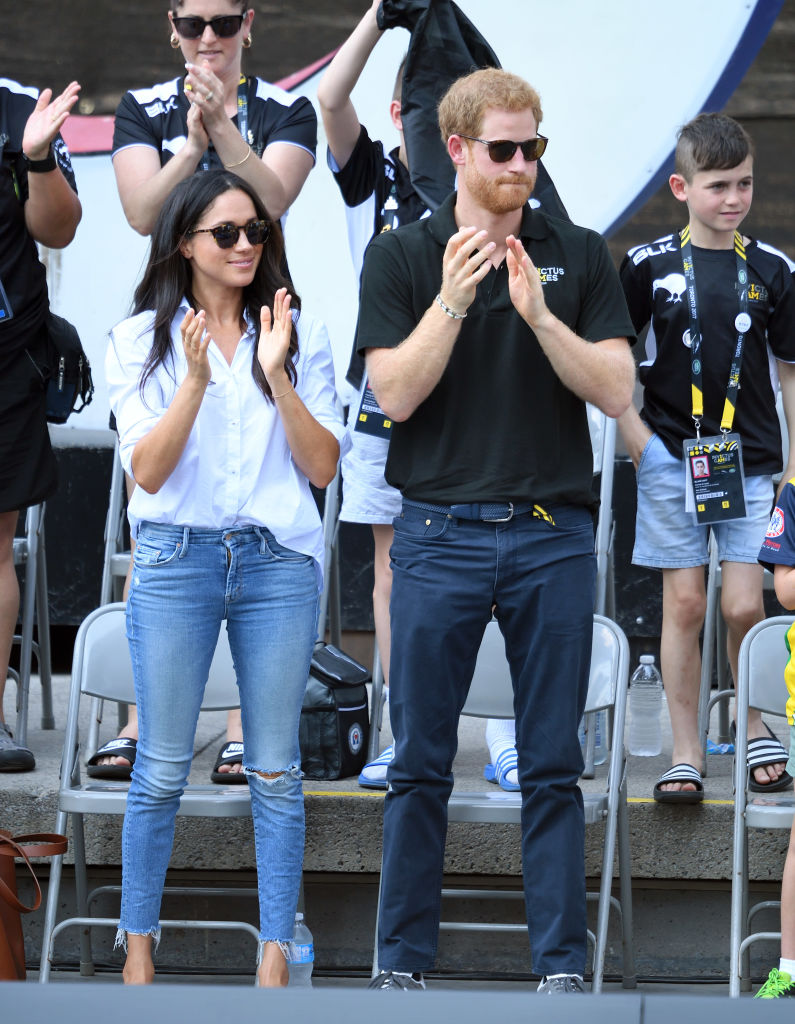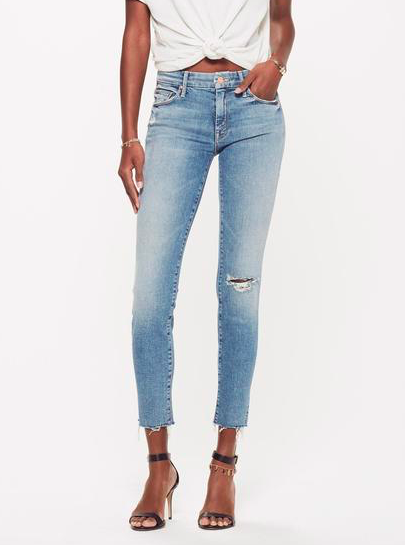 Markle's clothes err on the pricier side but we just learned that she pays for everything in her wardrobe. People recently reported that royals cannot accept free clothes (like celebrities can) and that the palace won't start footing the bill for Markle's wardrobe until she's officially married.
Royal fiancées, they're just like us.