Meghan Markle went hilariously off-script when she got startled by a model car
Now that Meghan Markle and Prince Harry's first official royal tour in Australia is well underway, the couple has been busy. From a meet-and-greet with a koala to the simple act of Markle shielding her husband from heavy rainfall, these two manage to make just about anything look romantic. And a recent video of Meghan Markle getting startled by a tiny model car only proves our point.
On Thursday, October 18th, the couple spent the day in Melbourne, and while meeting with students at the Trinity Grammar School, Markle went totally off-script during the launch of a (high-powered) toy Formula 1 car. The car generated a loud noise and smoke—which the duchess was clearly not anticipating. Markle jumped in surprise, and then began cracking up at her own response.
"I was not expecting that!"she said.
And because the pictures are equally funny, please enjoy the photo evidence of Markle getting totally spooked by a model car.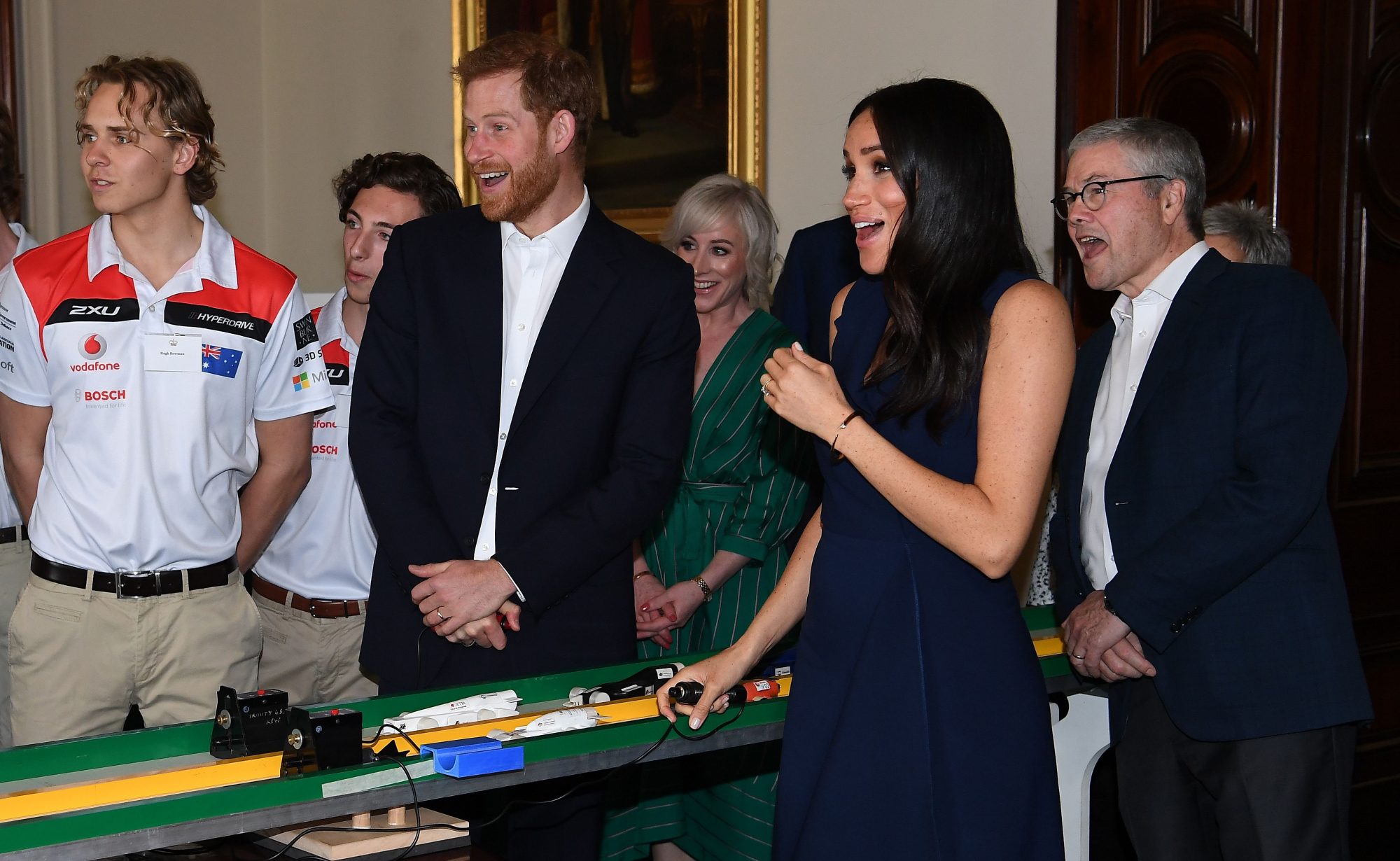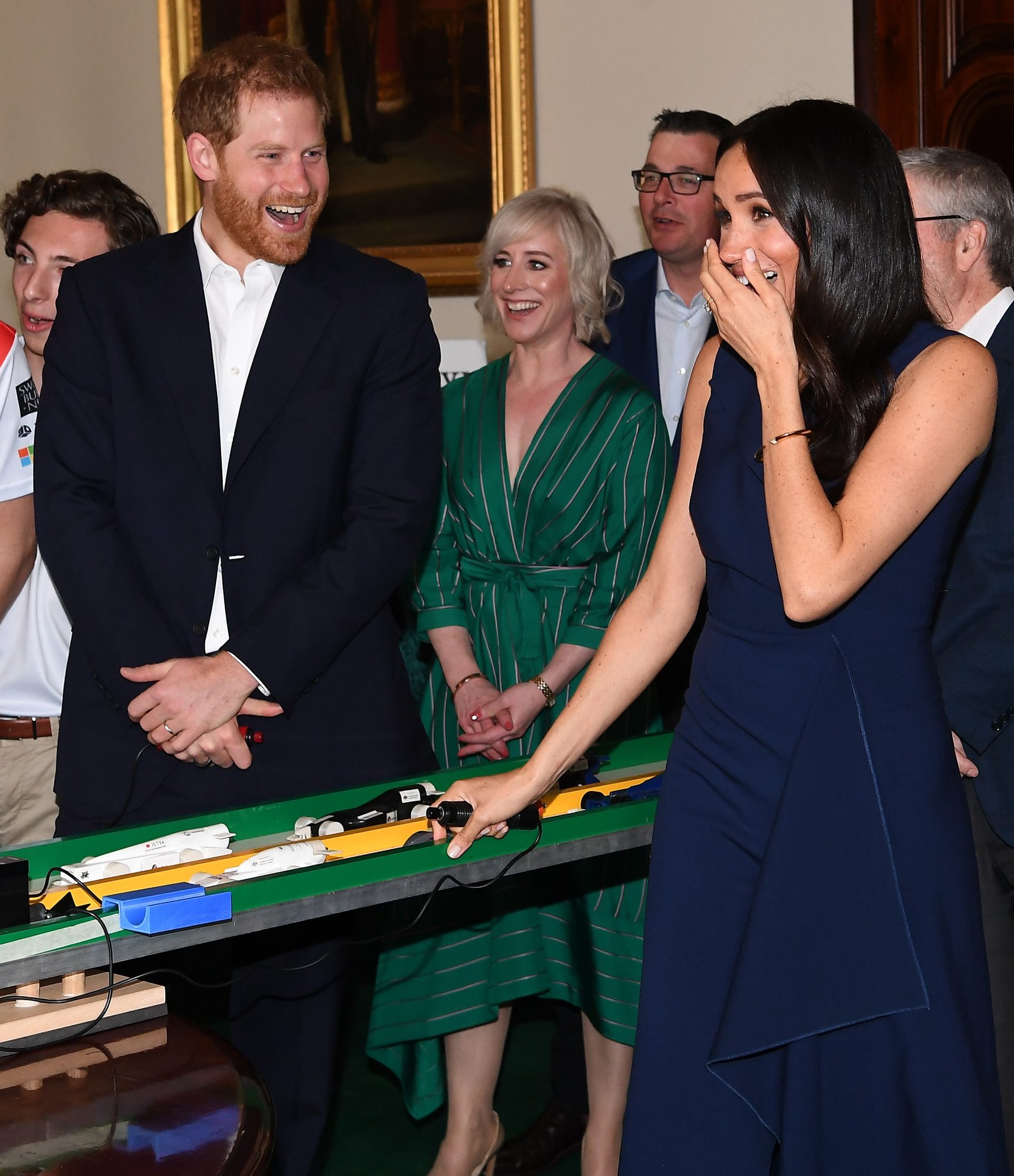 For anyone that's ever been momentarily terrified by just about anything (so, all of us) we totally get it.