Meghan Markle is giving us Mia Thermopolis vibes in her latest outfit, and shut up!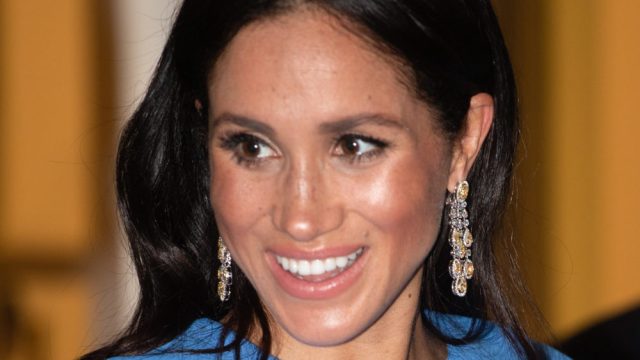 Meghan Markle, the Duchess of Sussex, may not technically be a princess, but she gives us major princess vibes nonetheless. Case in point: the Mia Thermopolis realness she just served during her first day in Fiji. On October 23rd, Markle and husband Prince Harry attended a state dinner hosted by president of Fiji Jioji Konrote in Suva. The visit is part of their 16-day royal tour across Australia, New Zealand, Tonga, and Fiji.
At the event, Markle stunned in a blue caped dress from British luxury brand Safiyaa.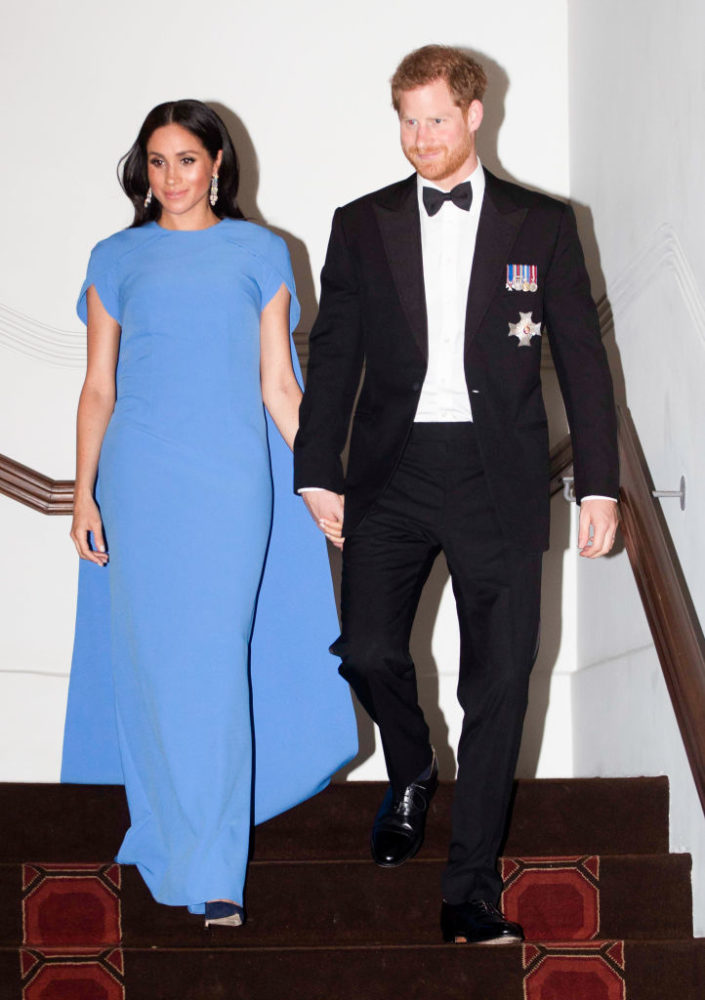 We couldn't help but feel like we've seen this look before, and upon closer inspection, we concluded it's highly reminiscent of the look Mia (aka Anne Hathaway) wore to the grand—and highly chaotic—dinner party scene in 2001's The Princess Diaries. Mia wears a long, blue gown in the scene—kind of like Markle's.
Check it out.
There's a total likeness, right?
As many surely know, The Princess Diaries follows an American teen (Anne Hathaway) as she transitions from the life of a normal American girl to a full-on royal (etiquette training and all). So basically, the blue dress is only the beginning of the Mia/Meghan similarities.
Here's to hoping that Meghan didn't get brain freeze from too much ice cream at that state dinner in Fiji. And that she didn't accidentally set anyone's sleeves on fire.