Meghan Markle just flashed her engagement ring, and it's gorgeous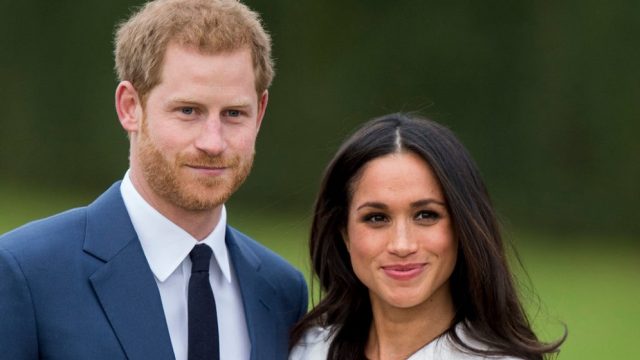 There's one big question that always seems to follow an engagement announcement — "Can I see the ring?" And if you're marrying into the royal family, you know the jewelry is going to be pretty impressive. Meghan Markle showed off her engagement ring following the news that she'll soon wed Prince Harry, and it is beautiful.
Markle made the ring visible to photographers and journalists who were waiting for the couple outside Kensington Palace shortly after the announcement came on November 27th. It turns out that Prince Harry had a hand in designing the piece himself — a gesture that's worth so much. Crafted by Cleave and Company, People reports that he used stones that have a sentimental value to the family. The ring includes three diamonds — one in the center, and two smaller stones bordering it. Two come from the personal collection of Princess Diana, and one is from Botswana, a country that means a lot to Prince Harry. The two reportedly traveled there together for a vacation a few months into their relationship.
It should go without saying that he put a lot of thought into the ring, and created something that showed how happy he was to officially welcome her into the family.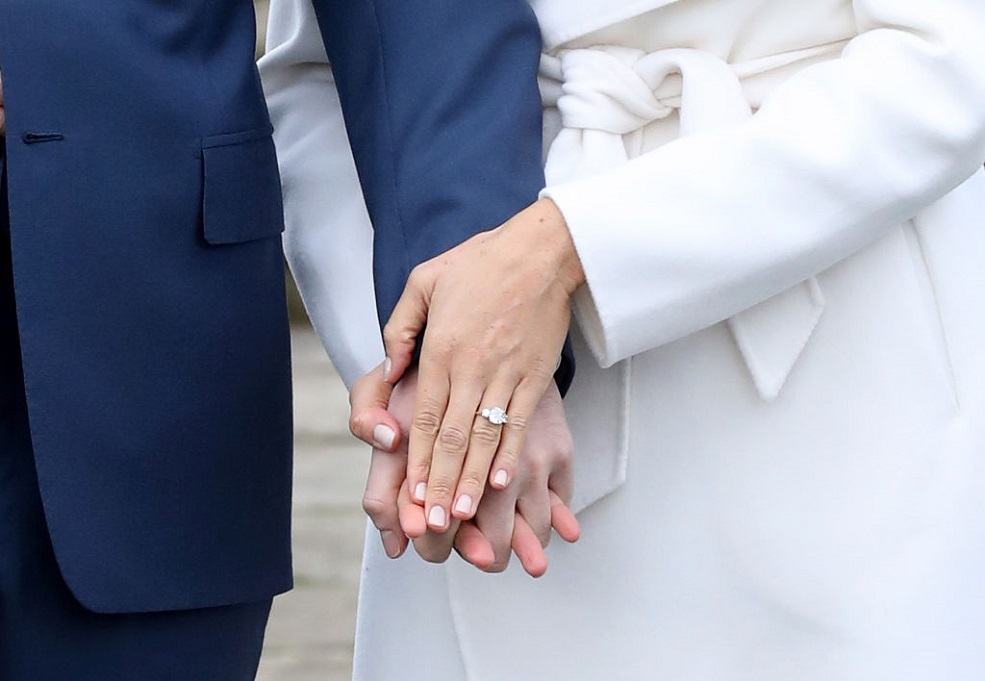 In another photo, Markle gave fan a better look at the ring.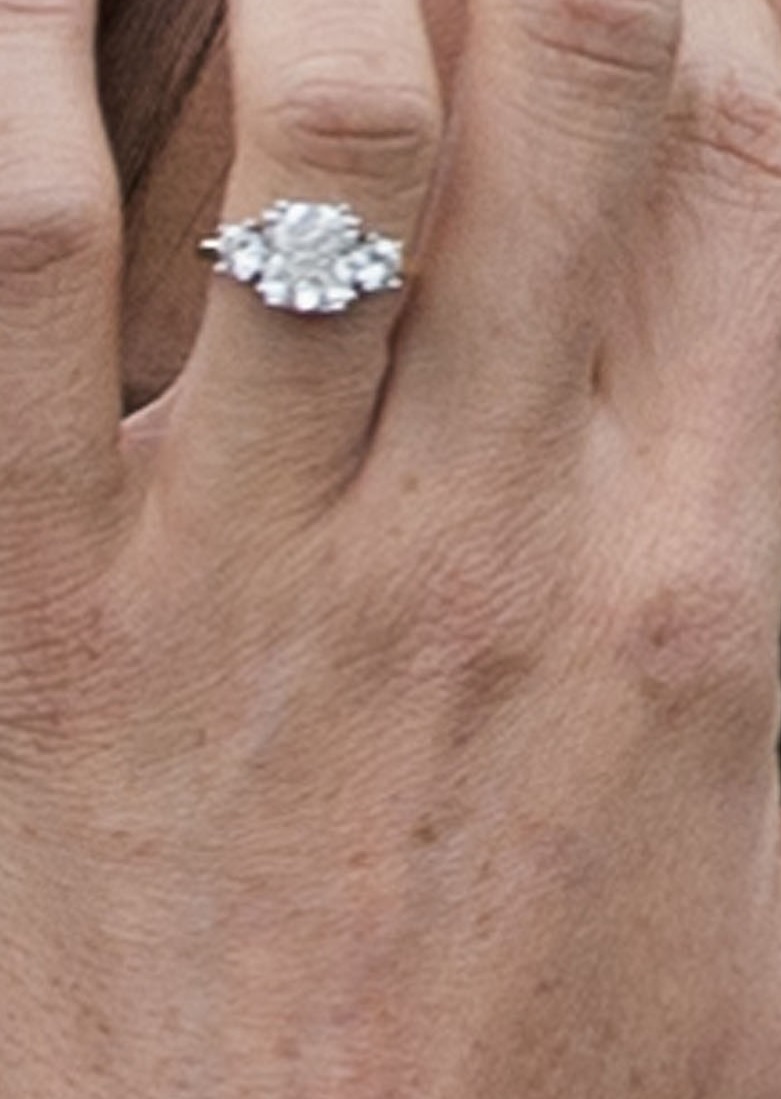 Prince Harry reportedly proposed to Markle while making a "roast chicken" dinner for the pair — another romantic gesture to accompany the breathtaking engagement diamond.
The couple are set to be married in spring 2018. We can't wait to see what dress Markle chooses to pair with the ring on their big day.