Here's an old clip of Meghan Markle judging Chopped Junior to tide you over until the royal wedding
Ever since Prince Harry and Meghan Markle announced their engagement, the internet has been combing through the Markle archives to unearth her old home videos, vintage PSAs, and any interview she's ever done. This Markle research is how we learned she was a Deal or No Deal briefcase model alongside Chrissy Teigen back in the day, and we are forever grateful for that knowledge. Inside Edition found clips from when Markle judged Chopped Junior in 2016, which was around the time she met and began dating Prince Harry.
In the Chopped Junior clip, Markle comes off poised and serious but kind — like the kind of girl boss you want to run your company. To be honest, it's almost a shame she's joining the royal family — she seems so at ease on camera. (Then again, her royal duties will likely involve plenty of public speaking and camera opportunities.)
The cutest part of the clip is when the winning contestant says, "I just remember thinking, oh my god, she's really pretty. She was just a really positive person, she wasn't intimidating or scary at all."
Vintage Markle footage is all we have until the royal wedding — the Kensington Palace official calendar does not have Markle or Harry listed to attend any future royal engagements until their big day on May 19th, 2018.
https://www.youtube.com/watch?v=Mp91w4qQ32k?start=54&feature=oembed
Markle and Harry have made many public appearances, but they don't often do speaking engagements — especially not ones that are broadcast for public consumption. Aside from that initial BBC interview to announce their engagement, we don't often get to hear the royal couple speak, which is sad for us, because we're dying to learn more about their personalities.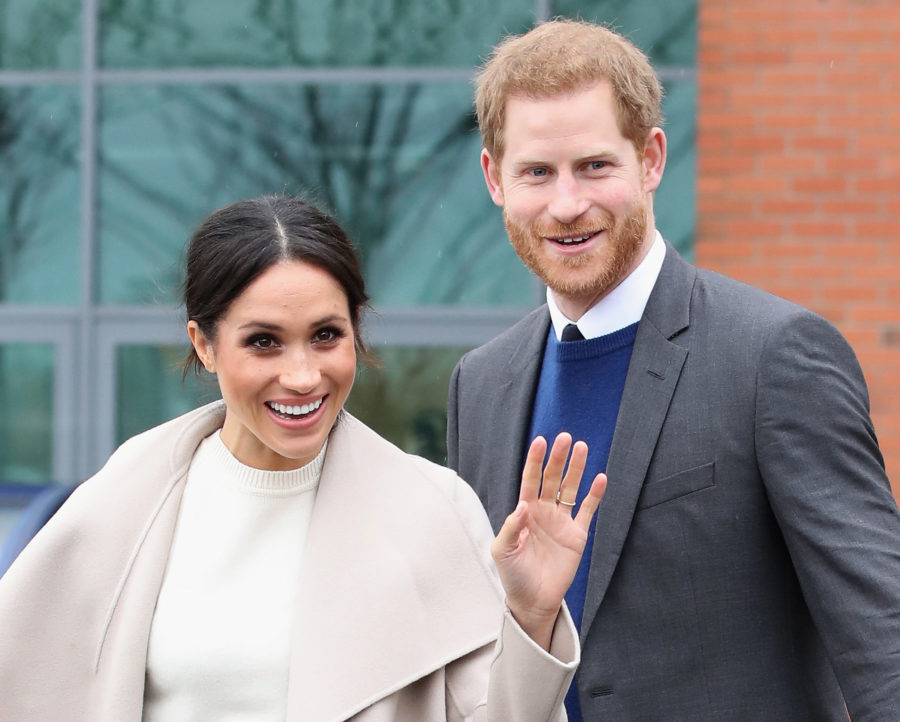 Is it weird that we like this Chopped Junior clip because we get a glimpse of what Markle might really belike? Not really.