Meghan Markle is back on Instagram, and we can't click "follow" fast enough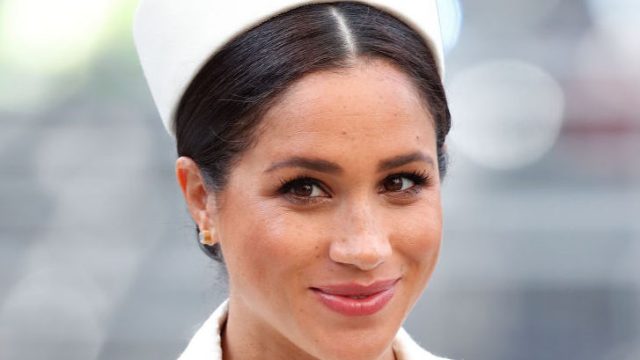 Meghan Markle famously deleted her personal social media accounts (and her lifestyle blog, The Tig) when she joined the royal family, and now, after a Markle-free Instagram drought (well, minus the official postings from Kensington Palace's Instagram account), she's back, baby. Kind of! Markle and Prince Harry just launched their official Instagram account as a couple and the handle is, quite perfectly, @SussexRoyal.
Much like the official @KensingtonRoyal account, this new account will likely be high-quality photos of the couple doing their jobs (aka making official appearances to the various charities and organizations they work with). We're going to guess that the first royal baby photo will be unveiled there as well, which is extra exciting because Markle's due date is reportedly some time this month (Aries baby, anyone?).
The Duke and Duchess of Sussex uploaded their first Instagram post on Tuesday, April 2nd, which included several images from the last few months, most from their official visit to Australia and New Zealand. Some of the uploaded photos were the standard Getty images we've seen before, but a couple were brand new to us, and we stay very current on all things Markle.
"Welcome to our official Instagram," they wrote. "We look forward to sharing the work that drives us, the causes we support, important announcements, and the opportunity to shine a light on key issues. We thank you for your support, and welcome you to @sussexroyal.
Previously, any Markle and Harry photos were shared on the @KensingtonRoyal account, but now that handle has been rebranded for exclusively Will and Kate news. According to People, The Duke and Duchess of Sussex have left their shared office space with the Duke and Duchess of Cambridge at Kensington Palace and will be working out of Buckingham Palace moving forward.
As for the new all-Sussex Instagram account, it seems like the "Follow" button is glitching for some people, which we can only attribute to the breathless interest in Markle's return to social media. We know we're following.