Meghan Markle is speaking out about the harsh reality Indian girls face on their periods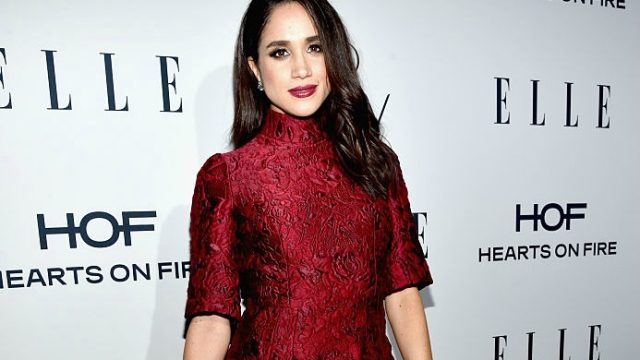 Many know Meghan Markle as the drop-dead gorgeous girlfriend of Prince Harry, a powerhouse actress on Suits, and (potentially) the next princess to join the British royal family. But dig a little deeper, and you'll find the 35-year-old actress is an outspoken advocate for humanitarian causes, and now she's tackling the stigma of how Indian girls are being harshly penalized for having periods.
Meghan was moved to write this essay for Time after a trip to Delhi and Mumbai as an ambassador for World Vision and seeing first-hand what Indian girls go through when menstruating without proper materials or care. And the hard hitting truth is that it often impacts their ability to seek education and ultimately, their entire livelihoods. Meghan writes:
"During my time in the field, many girls shared that they feel embarrassed to go to school during their periods, ill-equipped with rags instead of pads, unable to participate in sports and without bathrooms available to care for themselves, they often opt to drop out of school entirely."
https://www.instagram.com/p/BN21oHag-t9
And that's not the end of it, either. Meghan explains that there are 113 million girls ages 12 to 14 at risk for quitting school because they don't have the materials to attend while on their periods. At present, 23 percent of those girls do drop out of school. And for those girls who can hang in there, the days missed due to menstrual complications will put them on average 145 days behind male students.
And then if they do make it past primary school, only 50 percent of secondary schools in India have bathrooms, making it near impossible for menstruating girls to consistently attend.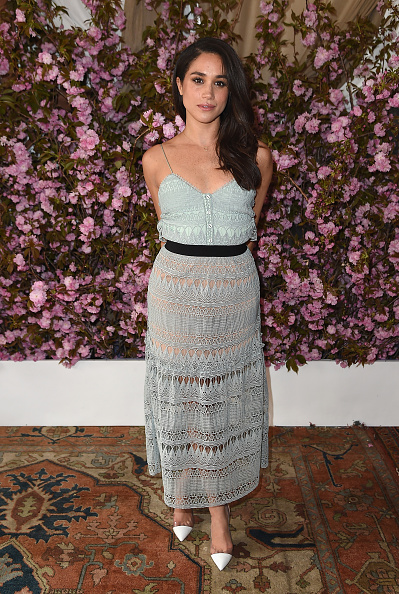 "Why, if she is able to overcome all of these challenges and finally get to school, should her education and potential to succeed, be sacrificed because of shame surrounding her period?"
The star has been outspoken in the past on issues such as her biracial identity, and this poignant and powerful essay further cements her as a feminist and humanitarian we're proud to have as a role model. Her boyfriend's mama, the late Princess Diana, was a celebrated humanitarian and philanthropist herself (they didn't call her the People's Princess for nothing!), so we can only imagine that the royals are singing her praises for her incredible work.