Meghan Markle's all-girls' high school just filmed a choreographed wedding dance, and we hope she sees this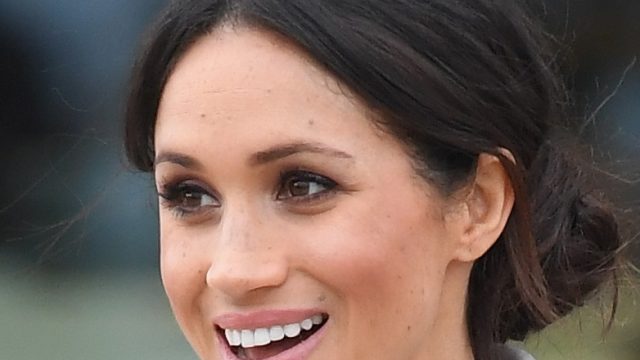 Before she was engaged to royalty, and even before she landed her gig on Suits, Meghan Markle was a high school student — just like the rest of us. And now the students at her alma mater, Immaculate Heart high school in Los Angeles, are doing the only thing that makes sense in this crazy world: throwing an epic wedding party in honor of their world-famous alum.
Markle, who's currently 36, is a member of the class of 1999. According to the Immaculate Heart website, Markle was a "theater kid" (makes sense), and was chosen as student leader for the senior class Kairos Retreat, which is apparently a major honor.
And current students, who range from grades six through 12, are understandably stoked that one of their own is about to become literal royalty. They celebrated in a way we think any theater kid will appreciate — through song and dance.
Your heart will melt over how sweet this little tribute is.
And here's another cute clip of the celebration. As you can see, some of the students wave American flags while others wave the British one, symbolizing the union of the world's current favorite couple (and yes, they are singing "Best Day Of My Life").
But students weren't the only ones celebrating. After speaking to The Telegraph, one of Markle's former teachers, Maria Pollia, said she was all about the upcoming royal wedding.
"I will be watching every moment of the royal wedding in real time," she said.
As will we.
The publication also stated that the school celebrated with cakes and tea, which is a sweet nod to the royal family. In fact, we might just steal that idea for our own royal wedding parties.