Meghan Markle reveals what she's like as a girlfriend – Prince Harry is one lucky man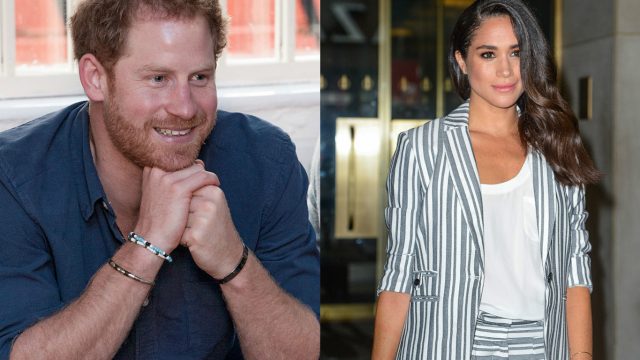 Ah, Prince Harry has a new girlfriend and she's a keeper! Actress, Meghan Markle reveals what she's like as a girlfriend in her own words, and from the sounds of it Prince Harry is one lucky man.
Last week news broke that Prince Harry was dating the Suits actress and ever since, all eyes have been on the 35-year-old star. Markle not only kicks butt on screen, but off screen she is the creator and writer of her own lifestyle blog called The Tig. On her blog she's given us insight into what her take on love is and what kind of GF she likes to be and it's clear that Harry has a winner.
So what does the Anti-Social actress expect in a relationship? For starters, love letters!
"If given the option between fingers to keyboard, or pen to paper, I will always choose the latter," she writes on her blog.
https://www.instagram.com/p/BH8amN0A-ai
"Because amongst the throwback things that I love (a '62 porsche speedster à la Dylan McKay in 90210, a bevy of Vargas girls, a Busby Berkeley film, or cooking over a charcoal grill), what trumps all is my love of writing (and receiving) a handwritten note," she adds. Could you imagine Prince Harry writing love letters? Swoon!
Despite being an LA native, Markle's style and grace lends itself to the perfect princess, which is obviously a must if you're dating a prince.
"Perhaps it's the girly girl in me. Maybe it's the fact that if given the choice between punk and pretty, I will always vote for pretty. For women looking like ladies. For the opportunity to wow with class and grace and fairytale level ball gown beauty," she once wrote.
https://www.instagram.com/p/BMAI_6cA3xN
If she ever does need some fashion guidance, she could always turn to the Duchess of Cambridge for princess tips and possibly raid her closet! What a life.
So what about their date nights? What would those look like you ask? Well, romance is key, duh.
"There's nothing like a jewel box sized restaurant to add to the intimacy and coziness of a night out — because, let's be honest — some the best meals of our lives have less to do with the food specifically, and more to do with the overall experience; the space being high on the list," the Horrible Bosses star wrote.
https://www.instagram.com/p/BLznZMzgqIu
"[I] think it's safe to say that we all fall in love a little bit everyday. Be it with your partner, your crush, even a person in passing that energetically makes your heart go pitter pat. Whatever the case may be, when you meet someone that makes you beam, you must take note," she added.
Um, Markle sounds like the perfect lady, which probably means Prince Harry will be off the market for a while, which is a bummer, but we wish these two lovebirds nothing but happiness.