Meghan Markle's first royal tour will *also* apparently be a mini Suits reunion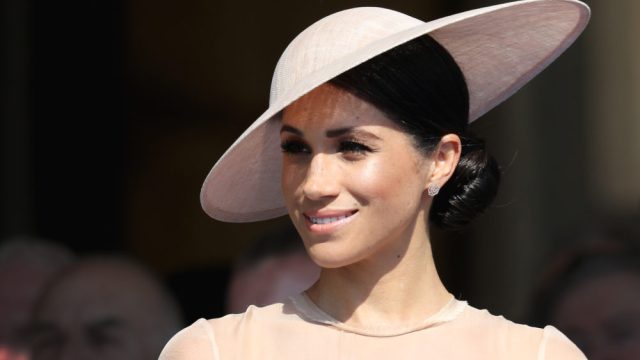 Meghan Markle and Prince Harry have been married for less than two weeks and they're already making public appearances (such is the life of a royal, of course). The couple just signed on for their first royal tour, and it turns out they'll be spending time with some of Meghan's Suits co-stars in Australia.
Meghan has remained super close with much of the Suits cast even though she's no longer starring on the show, so it's not a huge surprise that she's carving out some QT for her former co-stars as she and Harry travel the globe. According to reports, the Duke and Duchess of Sussex will be traveling to Australia in October for the 2018 Invictus Games, an annual sporting event Harry started in 2013 for injured and wounded veterans.
A source told The Mirror that the royal couple will spend some post-royal wedding time with Suits stars Gabriel Macht and Jacinda Barrett at their Queensland home in the beachside resort of Noosa.
Fellow Suits star Sarah Rafferty will reportedly be joining the foursome for a few days after the Invictus Games (before Meghan and Harry embark on their first official tour of New Zealand, Fiji and Tonga)…and, umm, can we come? This all sounds insanely magical.
Macht and Barrett's home is apparently "an incredible place and will be perfect for [Harry and Meghan] to chill out before they go on what is likely to be a fairly non-stop tour." The source added, "They'll have a great time and they'll have a chance to see the real Australia after the bustle of Sydney."
Though it seems the newly married couple isn't getting too much relaxation time in their first days of marriage, we certainly hope they enjoy the quality time with their Suits pals. All in a day's work being a royal, right?