Meghan Markle's favorite sustainable brand just launched the perfect ankle bootie
You know it. We know it. Fall isn't fall without plaid, PSLs, and the perfect ankle booties. If you're like us, you're in a constant search for the *best* ankle booties on the market. We've combed through thrift stores, shopped online until the wee hours of the morning, and have raided every store at our local mall to no avail. But finally, our search is over. Meghan Markle's favorite sustainable brand Everlane just released the quintessential fall bootie, and we're about to buy one in every color.
With "The Editor Boot," Everlane has crafted an elegant leather boot that rises just above the ankle.
The Editor Boot has a kitten heel and a nearly invisible side-zip for a sleek look. It's available in black, brown, and white, so basically it's the only ankle bootie you'll need in your fall wardrobe.
And you bet you're about to see Meghan Markle rock these on a casual day. These things would look killer with her favorite Mother-brand jeans.
The Editor Boot is a bit of a splurge at $225, but if you consider that it's a leather bootie made in Italy, it's a steal compared to other brands. And because Everlane pays attention to quality, transparency, and sustainability, your conscience can rest easy knowing that these boots were handmade in a family-owned factory.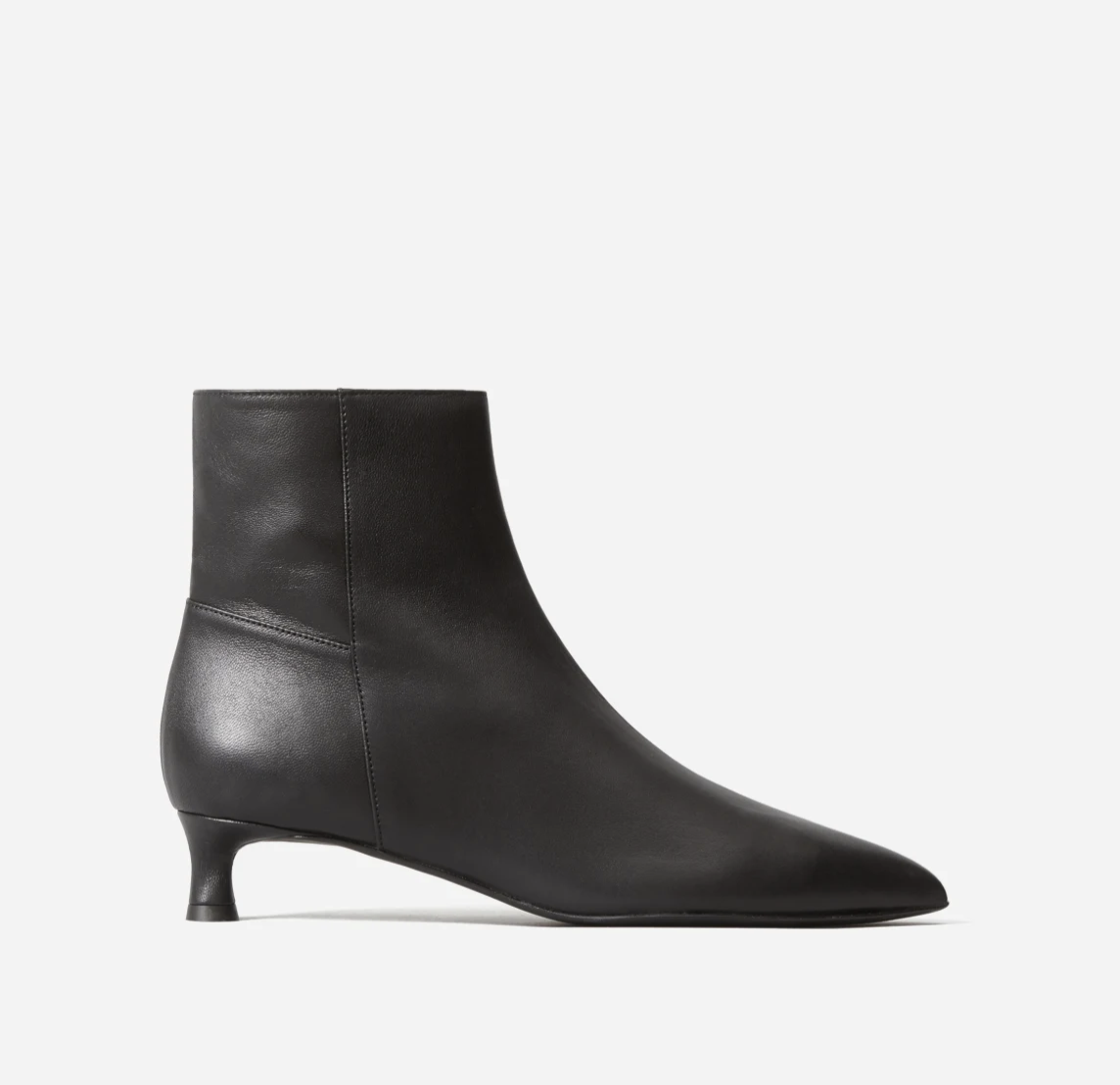 The classic pointed toe on each pair of shoes will make your legs look longer, and the heels won't be killing you before you head home from work. Plus, because the Editor Boot's kitten heel is situated toward the back of the boot, rather than in the middle of the heel, the silhouette feels more modern than a standard kitten-heeled boot.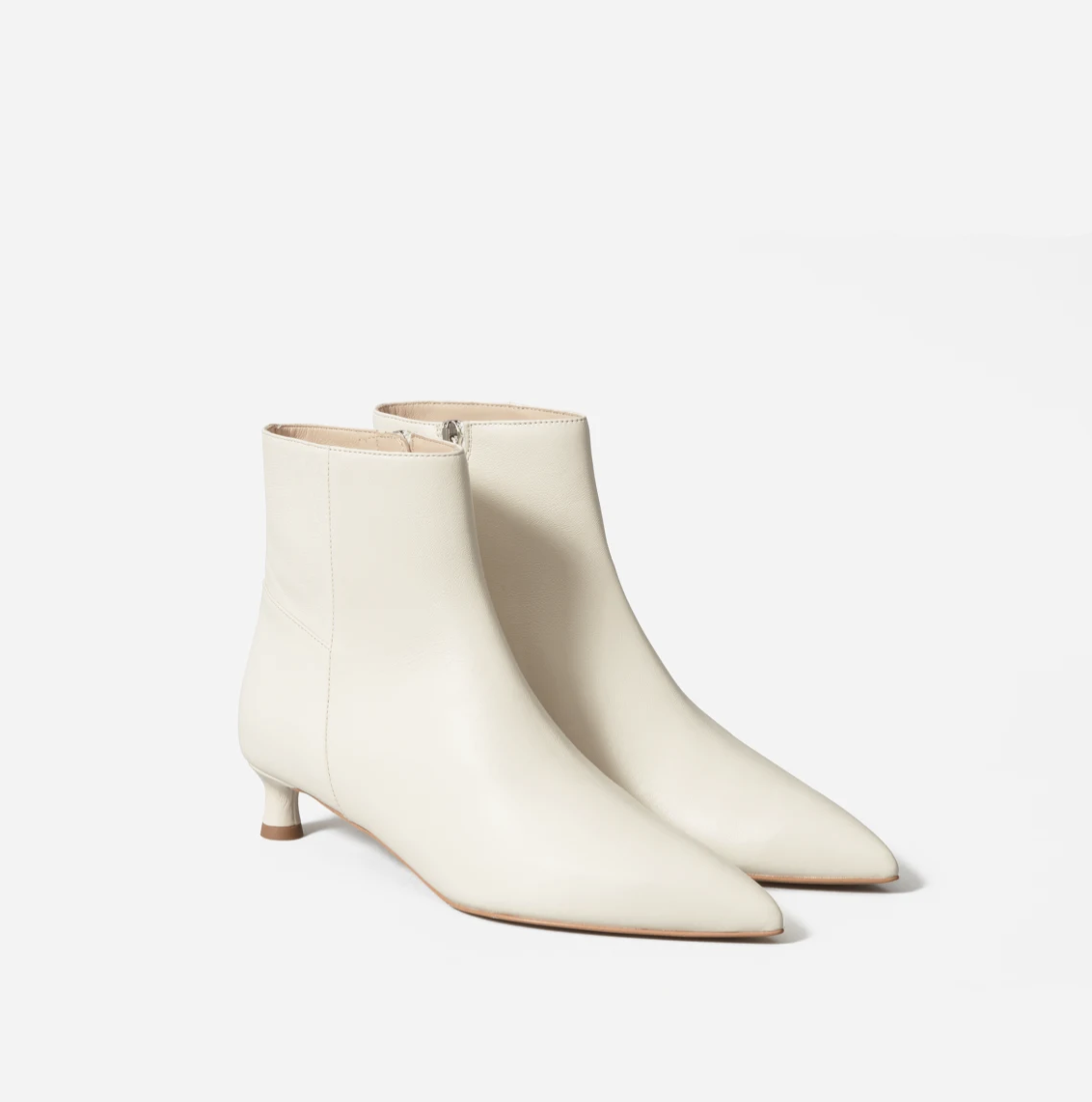 Dress them up or dress them down, the Editor ankle booties are a must-have if you're looking to perfect your cold-weather closet. In fact, we'll be wearing these things straight through winter and into spring. They're just so versatile.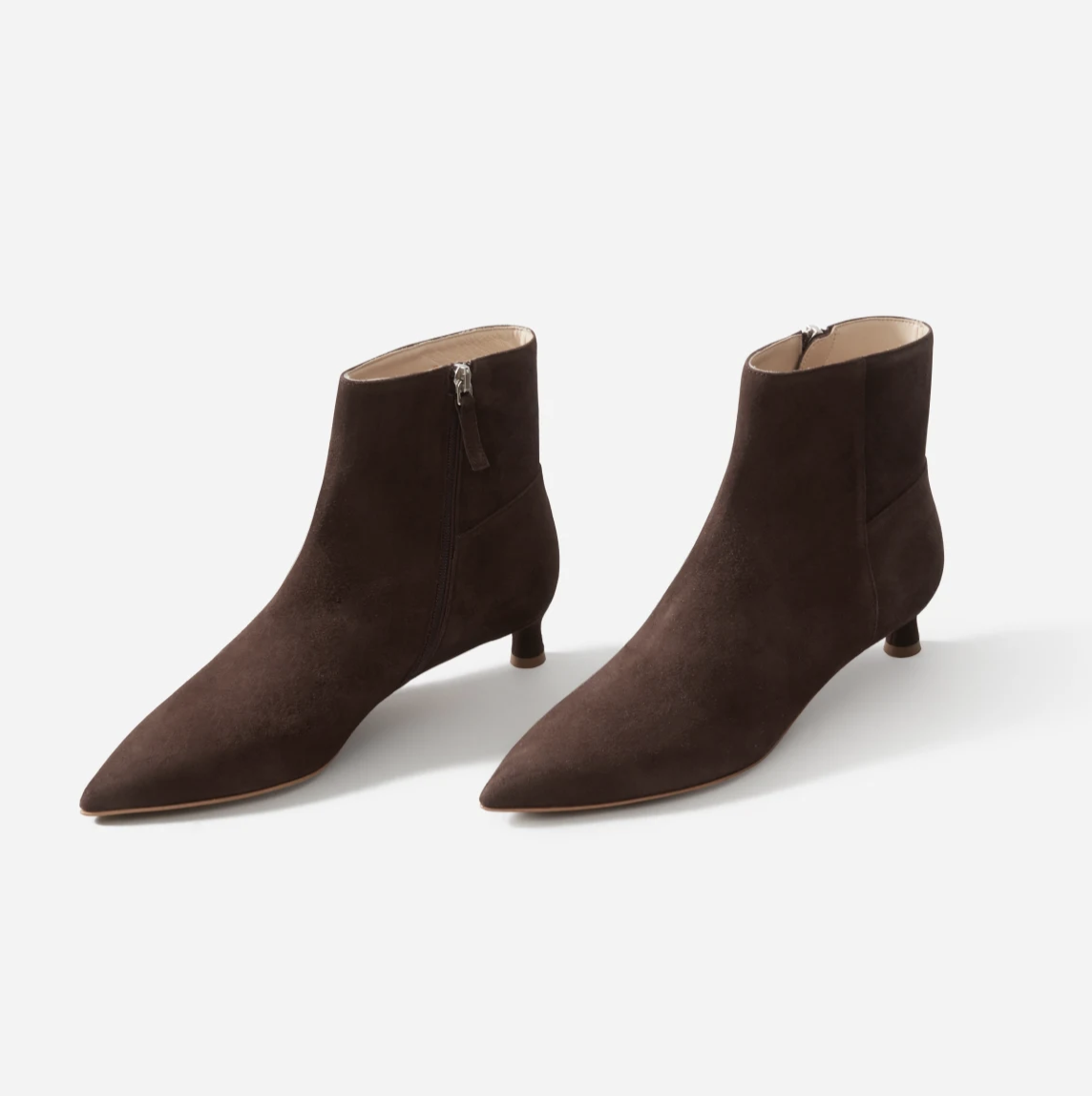 We'll be anxious to see which color Markle picks up to add to her Everlane collection. As for us, we're tempted to grab all three.