We can thank Meghan Markle for one of this year's biggest engagement ring trends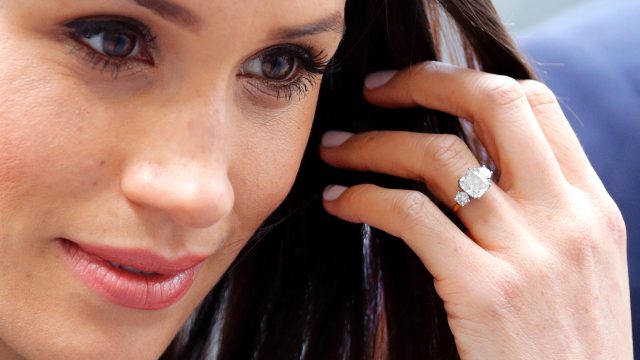 It's been almost two months since Prince Harry and Meghan Markle tied the knot, but people still can't stop talking about the royal wedding — and Markle's engagement ring. Crafted by Cleave and Company, the gorgeous ring includes two stones that were once Princess Diana's, and one that Harry sourced himself from Botswana. And now, it seems like her ring has helped launch one of the biggest engagement ring trends of 2018.
According to predictions from Victoria Golmesky, editor-in-chief of jewelry industry trade magazine JCK, the biggest engagement ring trends of 2018 are pear-shaped diamond solitaire rings, three-stone rings (like Markle's), and colored stones. Of course, your dream ring is all about your personal preference, but trends do dictate what's on the market — so it can be fun to know what options you have.
Looking for ideas based on these trends? Here are a few gorgeous engagement rings to get you started.
Markle's Three-Stone Ring
Three-Stone Hudson Diamond Ring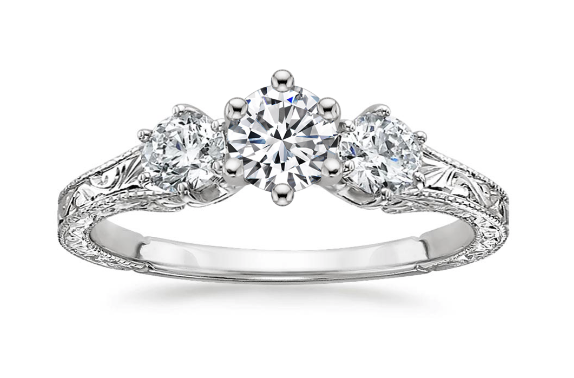 This ring, set in 18k white gold, has the perfect vintage-y feel with a decorative band that follows the trend while still being unique.
Princess Cut Three-Stone Ring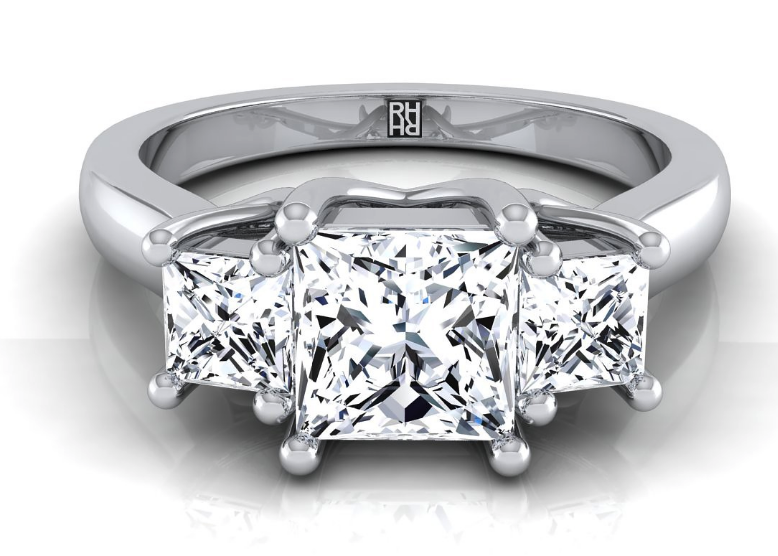 White gold band, princess cut — and it looks alarmingly similar to the one that Markle wears, but at a significantly more affordable price.
Round-Cut Three-Stone Ring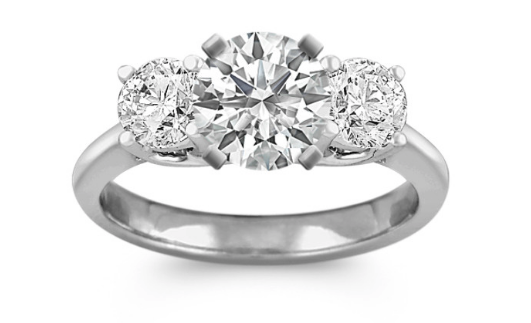 If round diamonds are your thing, this take on the trend might be for you. This one is on the more expensive end — the price is just for the setting — but if you can afford it and you're looking for that wow factor, this will definitely do it.
Pear-Shaped Diamond Solitaire
Rose Gold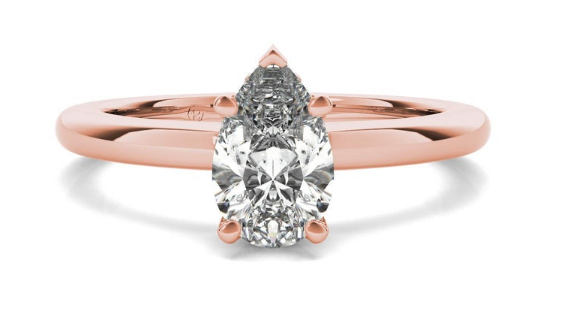 Still obsessed with rose gold? This ring might be your dream come true. The price is only for the setting, but you can customize it to whatever stone size you're looking for.
Classic White Gold
Seriously gorgeous, this low-key band will help draw attention to what really matters: that diamond.
Yellow Gold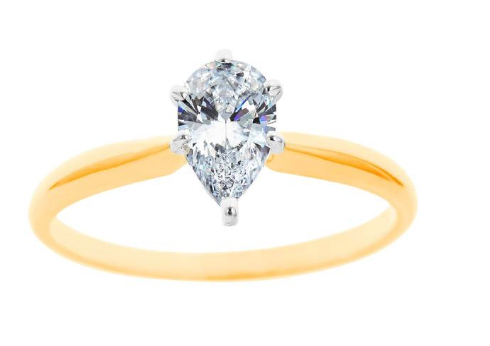 If yellow gold is more your thing — or you're looking for a vintage feel — this ring, featuring a 1/4-carat diamond, might be for you, especially if you're on a budget.
A Colored Stone
Amethyst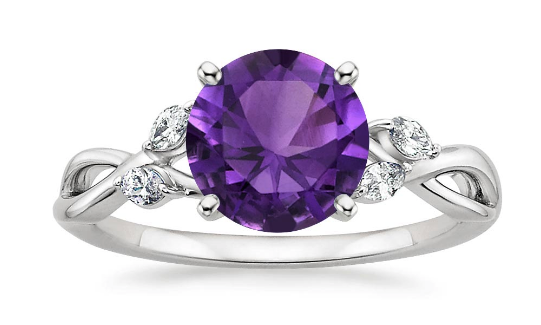 If purple is your favorite color — or you like floral-inspired designs — this amethyst ring, featuring marquis diamonds, might be the one.
Green Sapphire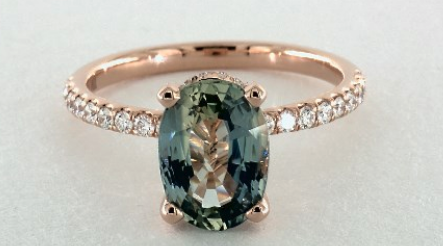 This ring is huge and full of color — and it's definitely unique.
Aquamarine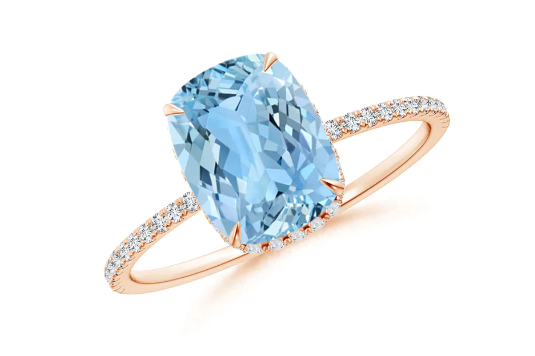 With a diamond pavé band and an aquamarine center stone, this ring is definitely going to turn heads.
Whether you decide to follow the trends or not, your engagement ring will be special to you because of the person who gave it to you. But if that person needs ideas? Well, these are a good place to start.