Meghan Markle has officially perfected the "Duchess Slant," and it's actually the most useful photo hack ever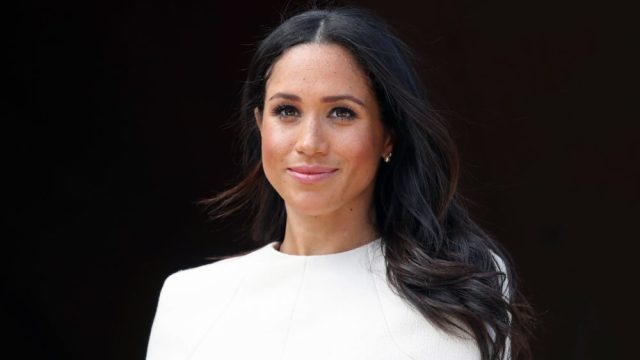 Our favorite newly minted duchess, Meghan Markle, has been known to break with royal protocol on occasion. From her signature messy bun to her feminist perspectives, she's officially modernizing the monarchy. And we're here for it.
And while the Duchess of Sussex isn't afraid to break a few royal style rules in order to stay true to her breezy California-girl style, it also seems as though she's sticking to tradition in a few key ways — as she proved during her first solo public appearance alongside Queen Elizabeth II.
On Thursday, June 14th, Markle joined the queen on a day full of engagements in Cheshire, England, 200 miles north of London. The pair spent the night on the royal train (which sounds like the chicest thing ever, TBH). And while Markle looked stunning as per usual in a beige Givenchy dress and a black Givenchy purse, she took care to adhere to a specific royal guideline: The Duchess Slant.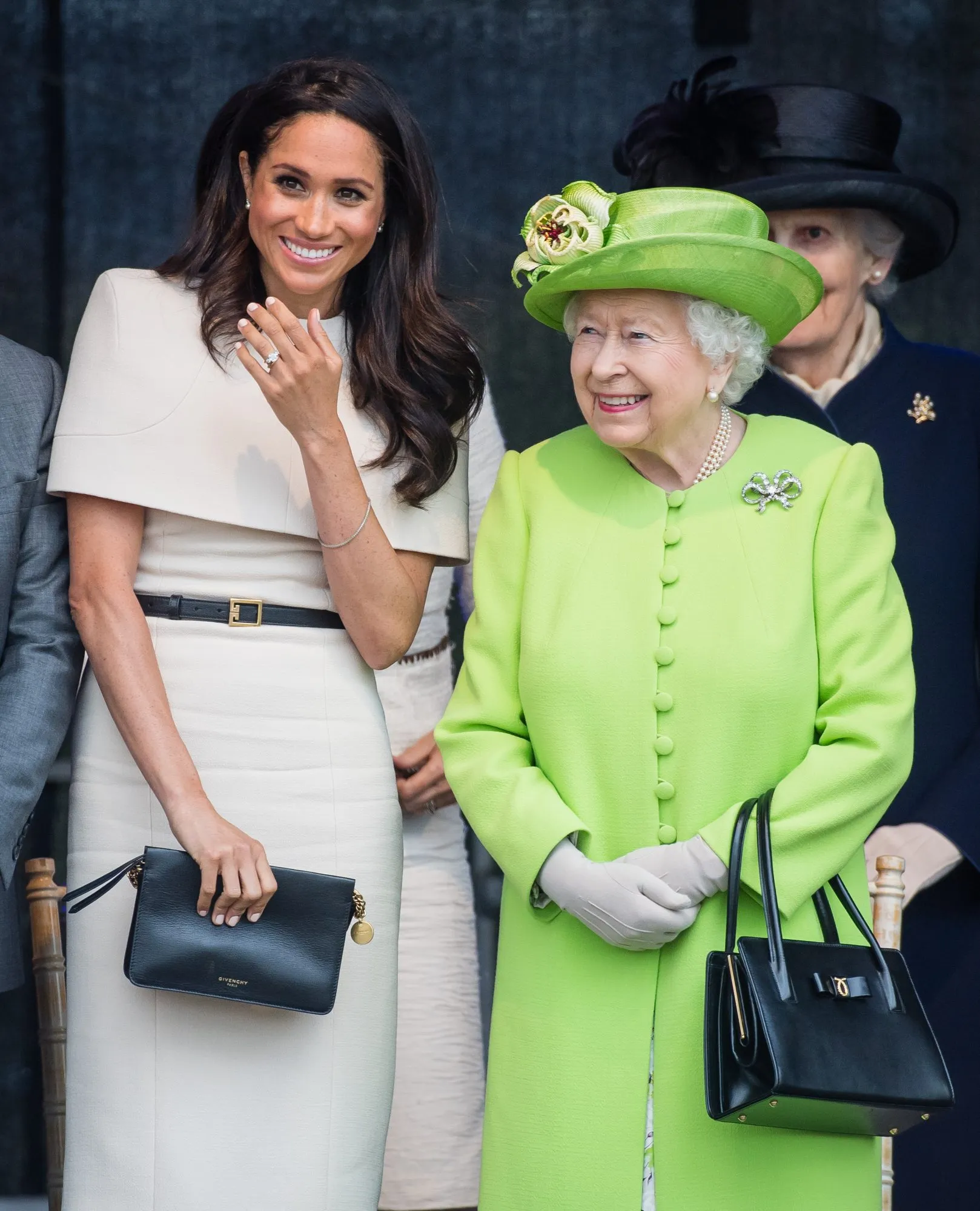 The unofficial term was named for Kate Middleton, according to People.com, because it's her go-to move when she sits down. Myka Meier, royal etiquette expert and founder and director of Beaumont Etiquette told the magazine, "Typically the 'duchess slant' is used when a lady has to sit for an extended amount of time while keeping poise and posture."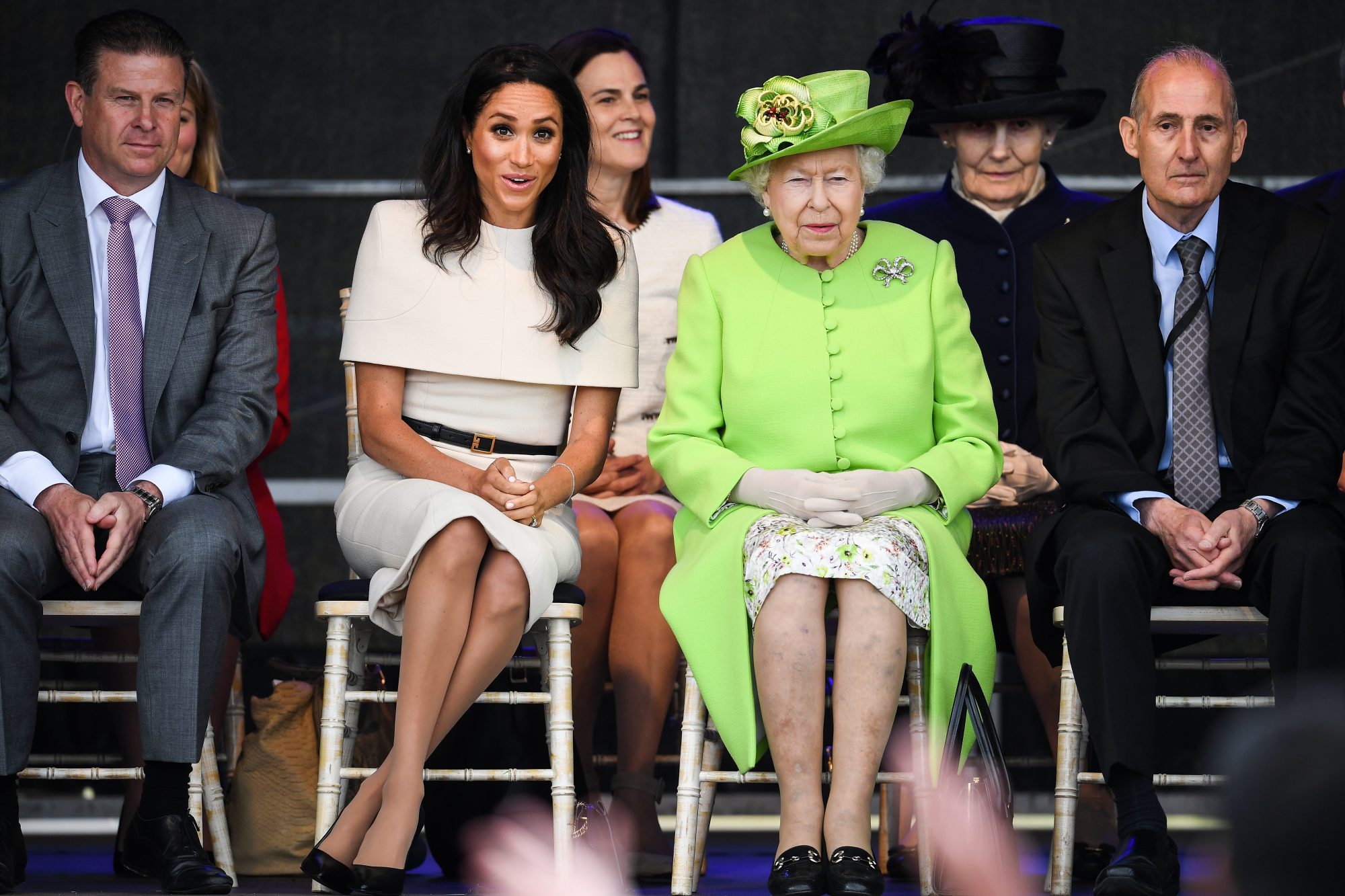 Meier added: "It is the perfect pose for when a camera is shooting directly in front of you because by slightly slanting the knees to create a zig-zag effect when wearing a dress or skirt, your legs are angled so that the camera only shoots the sides of your legs and protects your modesty."
According to Meier, "The key with the technique is to square your shoulders straight ahead while maintaining perfect posture. Keeping knees and ankles together at all times, position your legs so that you create a slant, angling your knees to the side. Hands should be folded one over the other and placed in your lap."
Apparently, crossing one's legs at the knee is a big royal etiquette no-no. Who knew?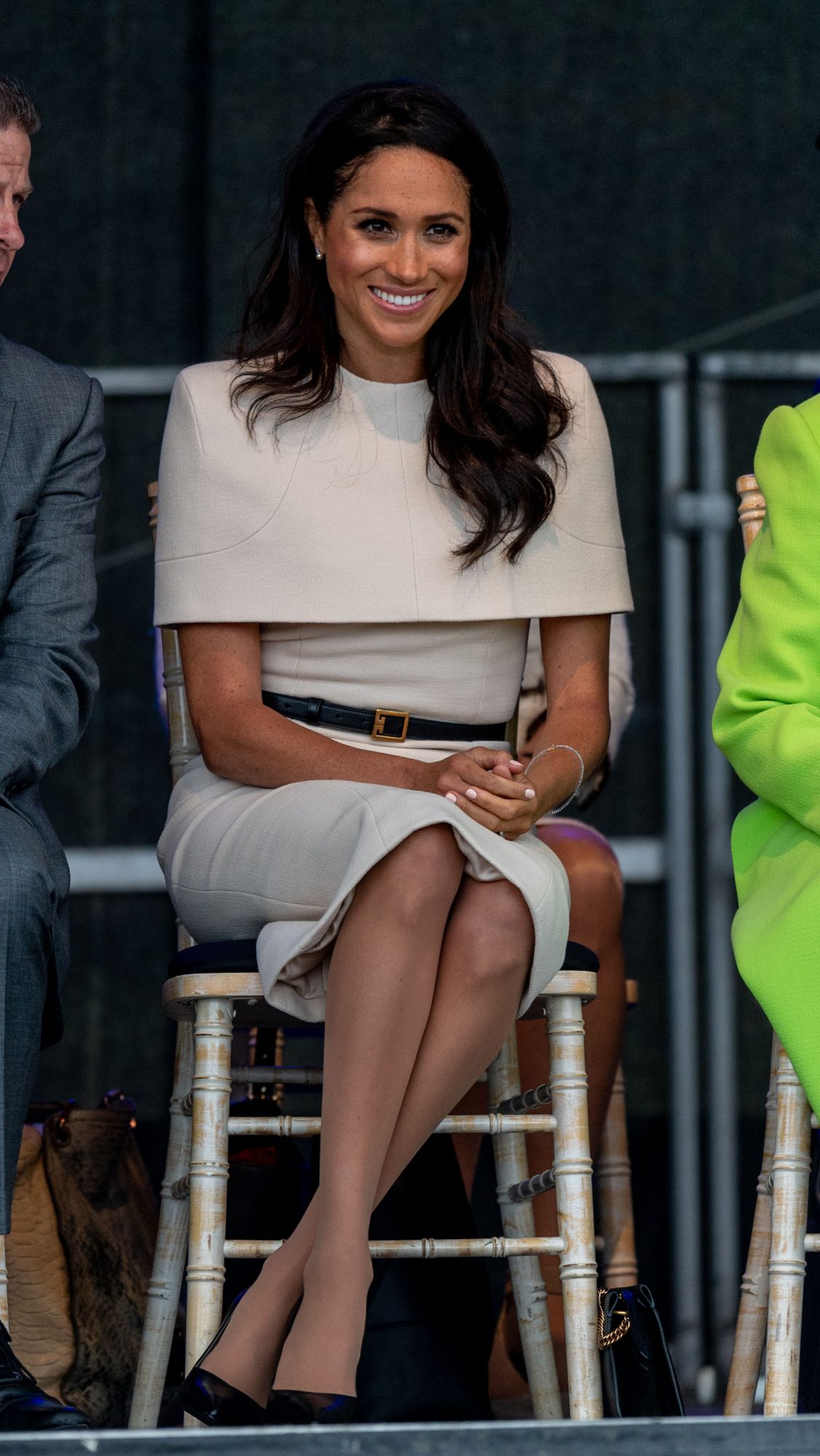 So even if you're not spending time with the Queen of England, you can totally steal this useful tip for photo ops this summer. Thanks for the inspo, Meghan.